※ Notice about SA Points  (4/26)
In response to your request, SA Point will be added for shopping at this event! (Except for some products)

【Visitor Benefits】
We present postcards to those who made reservations in advance!!
It is an illustration of an artist collaboration that can only be obtained at this event. For details of advance reservation

※Reservation will end on April 25th 12:00pm.
【Sonny Angel Talk event】
We will hold a talk event with Toru Soeya, CEO of Dreams, the creator of Sonny Angel, and Sonny Angel Designer in this event!!
Can you hear stories that can only be heard here, such as the birth of Sonny Angel and the backstory of design?
Date:May 3rd ,2019 2:00pm~3:00pm
Admission Free
*Application has ended
About this event
2019 is Sonny Angel's 15th Anniversary!
Sonny Angel, born in Japan, is loved by fans in over 33 countries around the world and has delivered healing to many people.
Dreams will host an event in Japan to celebrate Sonny Angel's 15th birthday. At this event, guests will be able to see Sonny Angel editions from years past introductions. And, you might find Sonny Angels available only at this event!
Dreams has created a new venue for encounters with Sonny Angel. We hope you will join us for this important celebration at the "Sonny Angel 15th Birthday Party ~ New Found Happiness" event.
Concept
Dreams has prepared many Sonny Angel products and programs for your enjoyment. Here is a sneak preview♪
◆ Special Display
A display of Sonny Angel figures.
◆ Artist×Sonny Angel
We are hosting a collaboration between Sonny Angel and two Japanese artists. The collaborations will be drawings with Sonny Angel as the theme.
You will experience new interpretations of Sonny Angel through the eyes of these artists.
◆ Happy Birthday to Sonny Angel
Join in the celebration by sending message cards to Sonny Angel.
◆ deSign lAbo
We will display design rough drawings drawn by Sonny Angel Designers.
You will witness the creative processes that led to the birth and development of Sonny Angel.
◆ Original Calendar Present
In the following schedule, the event staff shoots your Sonny Angel and edits it on the original calendar image and presents it!! ※ Participation fee is free

April 30 ,2019 11:00am~1:00pm
May 4 ,2019 11:00am~1:00pm

※Please note: We accept reservations from 30 minutes before the shooting start time on the day. It will end as soon as the reservation number is reached.
※Please note: The calendar will be sent by email after shooting and editing. You will be asked for your name and e-mail address.
● Artist Introduction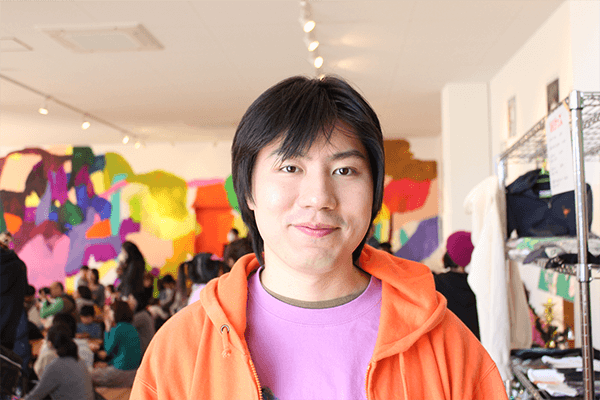 AKi
He is giving dreams and hope to various people with Imagination born from unique insights and observations and Color sense that can be said to be natural.
He won a prize at a European exhibition (Spain and Greece), Expected to be active in the world as a painter. The free and carefree color expression has been evaluated by critics in Japan and overseas as "exquisite color sense (AKi color)", "try the viewer".
http://www.life-aki.com/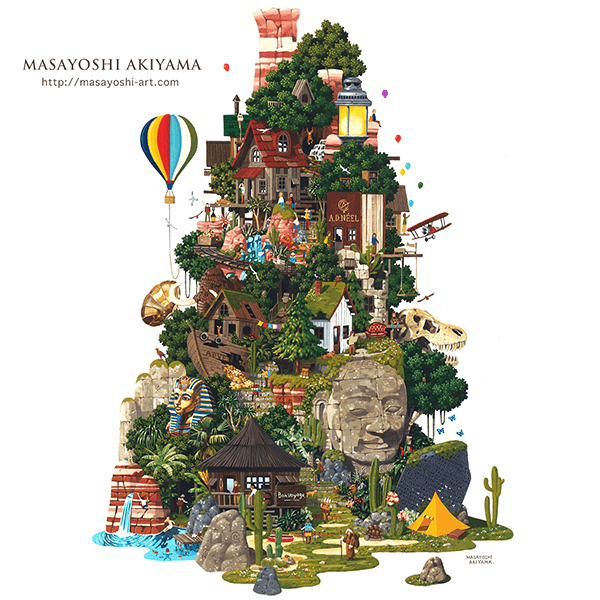 Masayoshi Akiyama
Born in Chiba,Japan in 1982.
Graduated from Central Art school Illustration Department in 2003.
Graduated from Pallet Club In 2006.
Awarded the 31st Contemporary Children's Drawing Exhibition JAL.He draws a portraits and landscape, illustration of the city.
http://masayoshi-art.com/
Today's Sonny Angel(※limited quantities)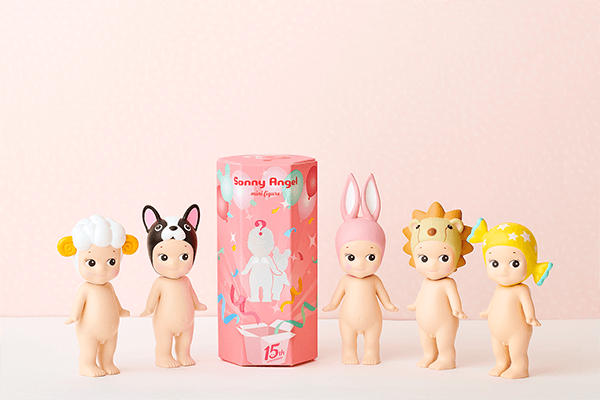 The fateful encounter that can only be experienced here today-.
Let's enjoy the birthday event with the Sonny Angel who met at this event!
Sonny Angel figures are randomly packed from five Regular Refine series. (Animal1~4Series/Sweets Series) Can you also meet a Robby Angel celebrating the 15th anniversary of Sonny Angel?
Whether this Sonny Angel is your first or you have hundreds of other figures, the Sonny Angel you meet at this 15th Anniversary event will surely become one of your prized Sonny Angels. You will always remember when you got this Sonny Angel if you take photos with the figure at 15th Anniversary Event photo spot. You can also enjoy figure decorations using stamps. Would you like to make memories with Sonny Angel?
¥756(including Tax) 1 SA Point

※Limit of 10 per guest.
※Exchanges or refunds cannot be accepted after boxes are opened.
※The commemorative photo shoot at Cheki will be limited to one per account only if you purchased this item.
This product will also be on sale at Sonny Angel Terrace (Okinawa,Ishigaki Island) from May 15th. (Not Sold at Sonny Angel Online Store.)
Date&Place
Date

April 26, 2019~May 6, 2019
Event Time

10:00am~6:00pm(last entry will be 5:30pm)
Place

「THE FACTORY BY DREAMS INC.」B1F Event space (MAP)
4-2-28, Takadanobaba, Shinjuku-ku, Tokyo
※admission free. From JR Takadanobaba Station Toyamaguchi ticket gate, turn right and walk for 20 seconds.
Notices
Payment is cash only.
Photographs will be allowed at the exhibits during the event. Please be aware that there will be many other guests and we ask all to be respectful of each other.
Food and drinks are prohibited at the event venue.
There is no parking at this event. Please use nearby parking.
We do not have a cloak room. Please use a nearby coin locker. The event space in just a few meters from the Takadanobaba station.
Please use the provided garbage containers and do not throw your trash in the neighboring public road.
Please do not queue overnight or early in the morning in anticipation of the event. Please do not cause inconvenience in the neighborhood.
Please do not make noise outside the event space or otherwise disrupt the neighborhood.
Please be mindful of your belongings. The event organizer/venue will not be responsible for accidents, incidents or thefts occurring at the venue.
All guests in wheelchairs or requiring other special assistance, please contact the event organizer in advance for assistance.
Please report to event staff if you are feeling ill or if you notice others who are not well.
SA Points are available for members in Japan, China and Hong Kong. Please ask the staff for more details.
Item offered for sale
● 15th Birthday Cake Figure(※limited quantities)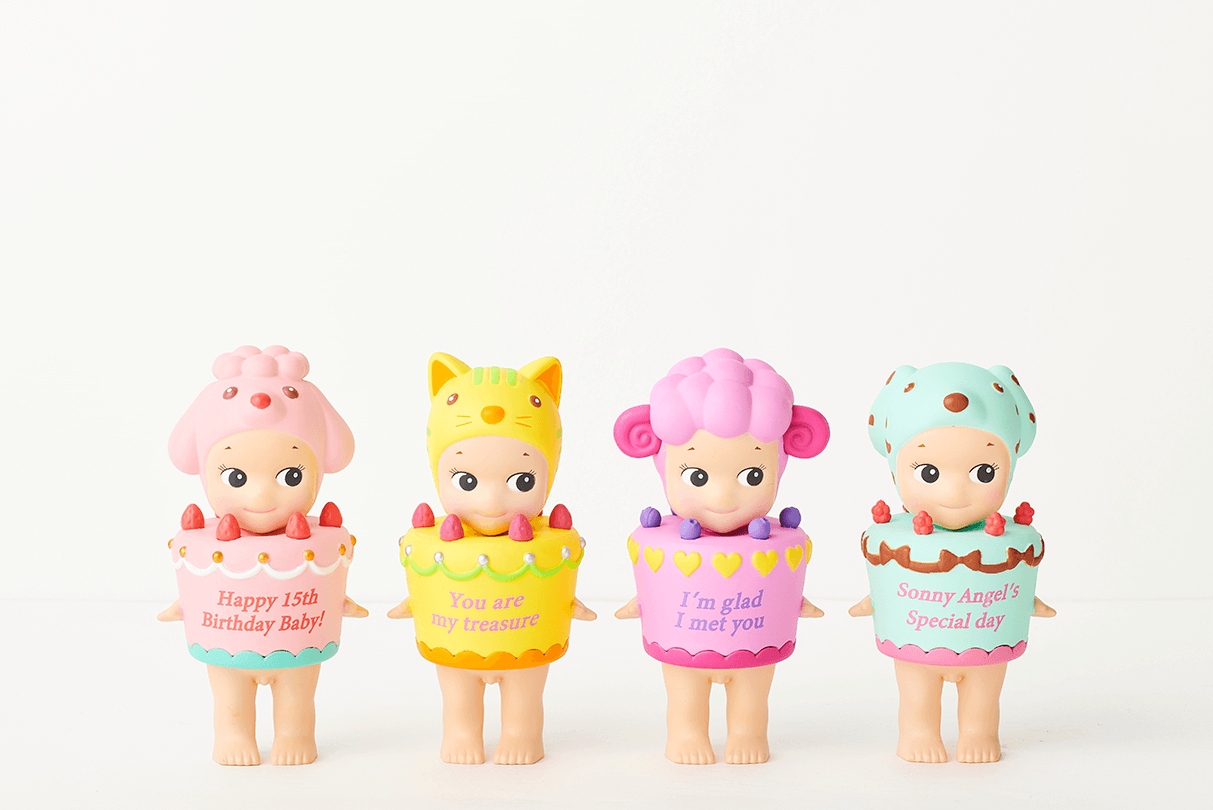 The Sonny Angel 15th Anniversary Figure will be released at this event in advance of global introduction!! This event will be the only physical store in Japan where the Anniversary Figure will be available for purchase.
Let's celebrate Sonny Angel's birthday with figures wearing 4 different birthday cakes!

Price: ¥918(including Tax) 1 SA Point

・Display Box
A special Display Box containing 4 blind packages will also be on sale!
The design for the gift-set box is inspired by birthday parties full of colorful party crackers and decorations.

Price: ¥3,672(including Tax) 4 SA Point

※Limit of 8 pieces(2 BOXES) per guest.
※The commemorative series will also be sold in limited quantities from May 15th only at the Sonny Angel official online store (Japan, Korea, USA, China, Hong Kong)*.
※This series will also be sold at a later date and in limited quantities at official Sonny Angel stores in other countries.
● Sonny Angel PINEAPPLE CURRY(※limited quantities)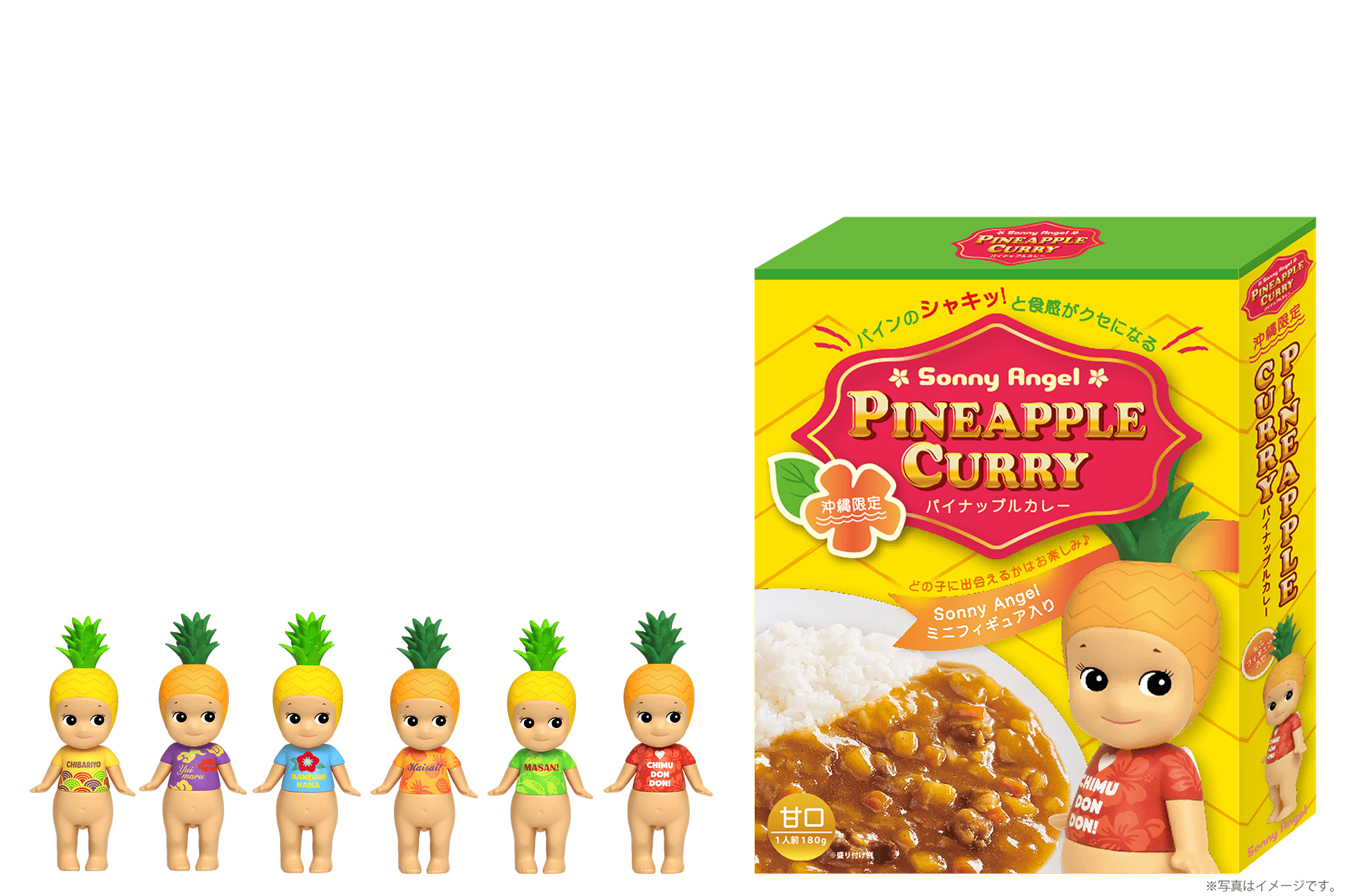 Sonny Angel Original Pineapple Curry series will also be introduced at this event. To commemorate the release, we will sell a limited number at this event!!
Pineapple texture and Fruity taste makes you smile. This contains Pineapple Sonny Angel to limited Okinawa. Among 6 types + secrets, 1 type is randomly included.
Experience an early summer with six varieties of Pineapple Sonny Angel!!

Price: ¥1,382(including Tax) 1 SA Point

※Limit of 5 pieces per guest.
※Exchanges or refunds cannot be accepted after boxes are opened.
*This product will also be sold at a later date at Sonny Angel Terrace (Okinawa,Ishigaki Island)and Souvenir shops in Okinawa.
● Sonny Angel Terrace Products
Sonny Angel Terrace(Okinawa, Ishigaki Island) limited items sold at this event !!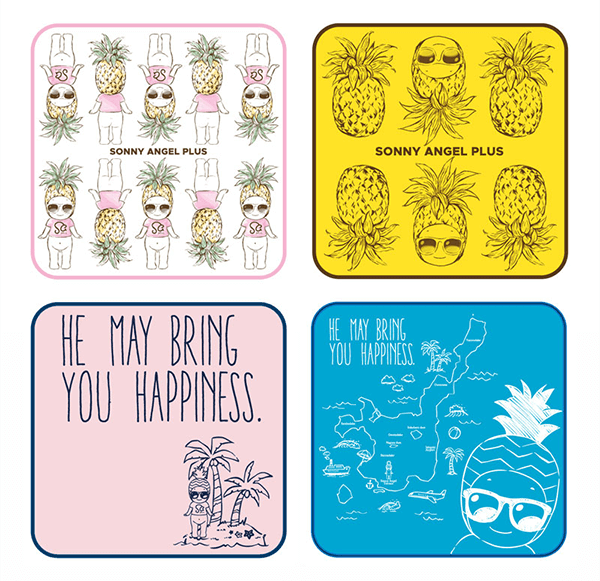 Mini Towel(White/Yellow/Blue/Pink)
Convenient mini sized towels available in 4 cute designs.

¥810(including Tax) 1 SA Point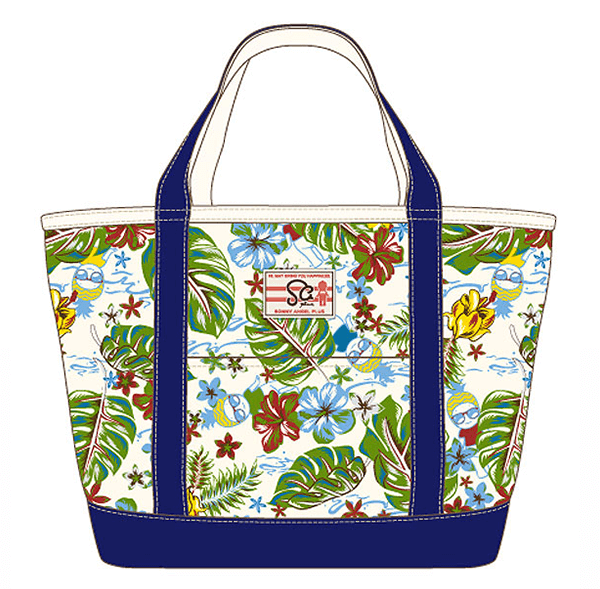 Tote Bag Palm Tree
Pineapple Sonny Angels are hiding among the palm trees! Fits A4 size documents.

¥5,184(including Tax) 8 SA Point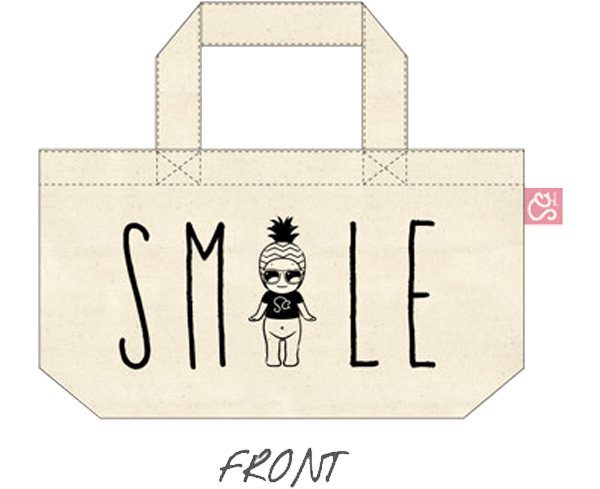 Lunch Tote Bag SMILE
Small tote bag perfect for casual outings or to fit in your lunch box.

¥2,160(including Tax) 4 SA Point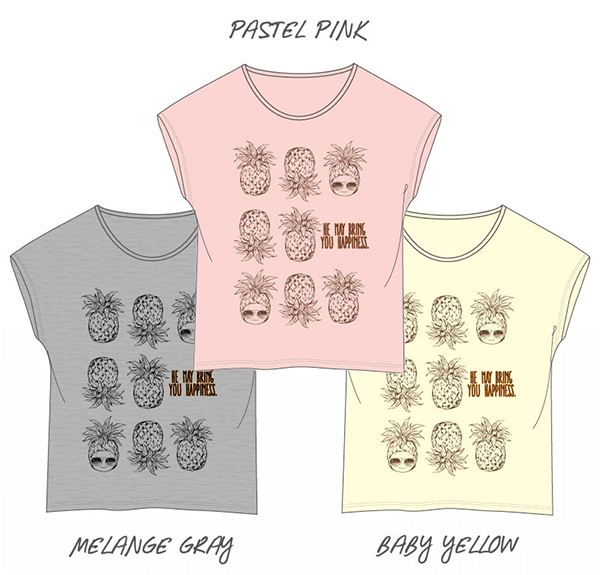 Dolman T-shirts(Gray/Yellow/Pink Free size)
Made of quality soft stretchy material that is comfortable to wear. Comes in 3 colors.

¥4,104(including Tax) 6 SA Point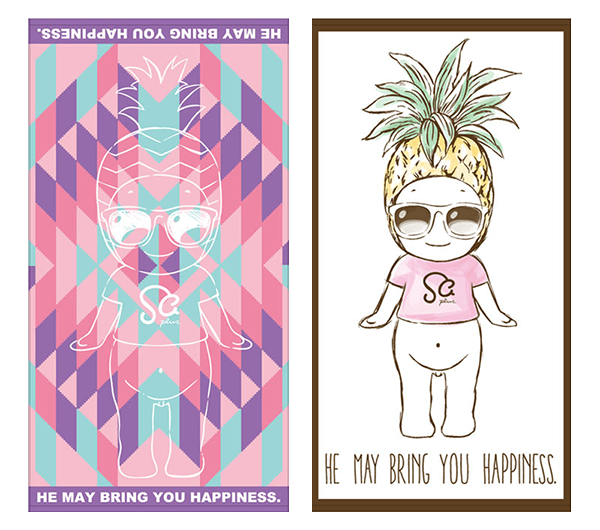 ・Bath Towel(White/Pink)
Can also be used as blankets or wraps to keep yourself warm on the beach. 2 designs.

¥4,536(including Tax) 7 SA Point
We also offer many limited number of Sonny Angel products. Details will be added later.
Café menu
● Limited sale of <Sonny Angel 15th Birthday Party Special Menu>!!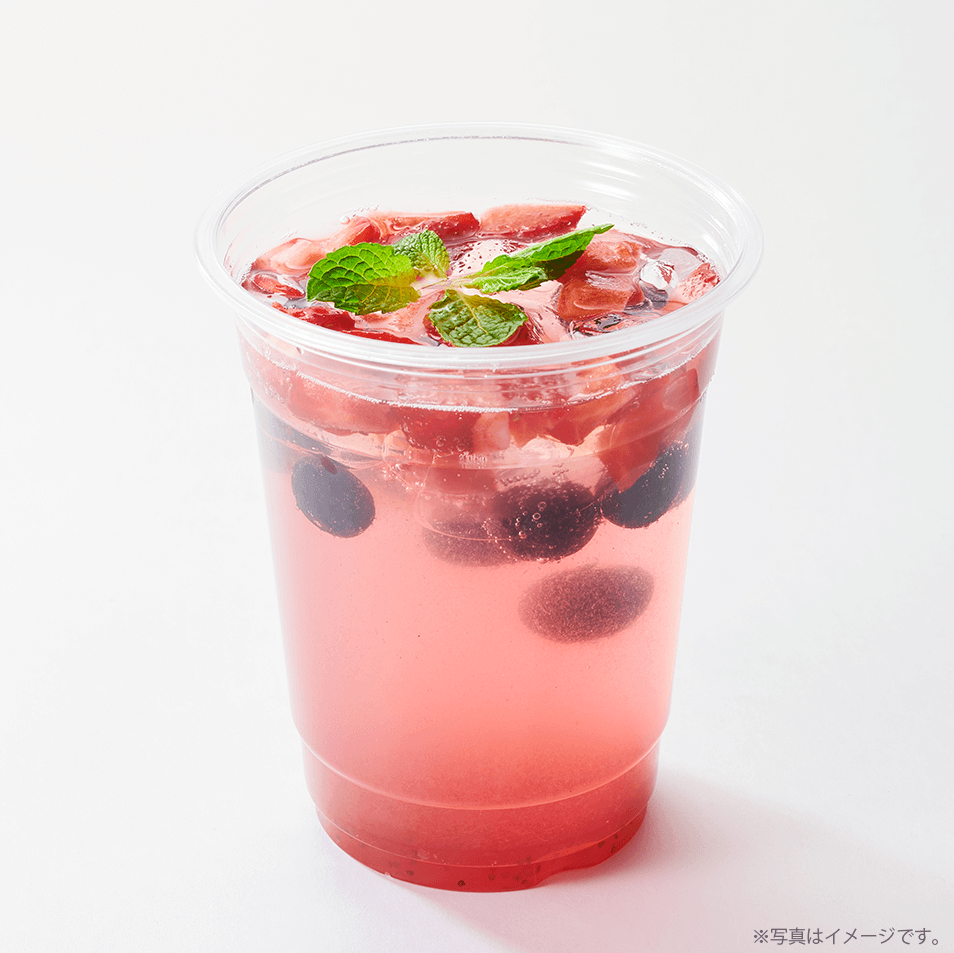 Happy strawberry soda
Fresh cider with strawberries and blueberry flesh. Please enjoy the texture of the flesh ♪

Price: ¥600(including Tax) 1 SA Point

※The photograph is an image. It might be different from the real thing.
※The daily sales volume is limited. Please note that.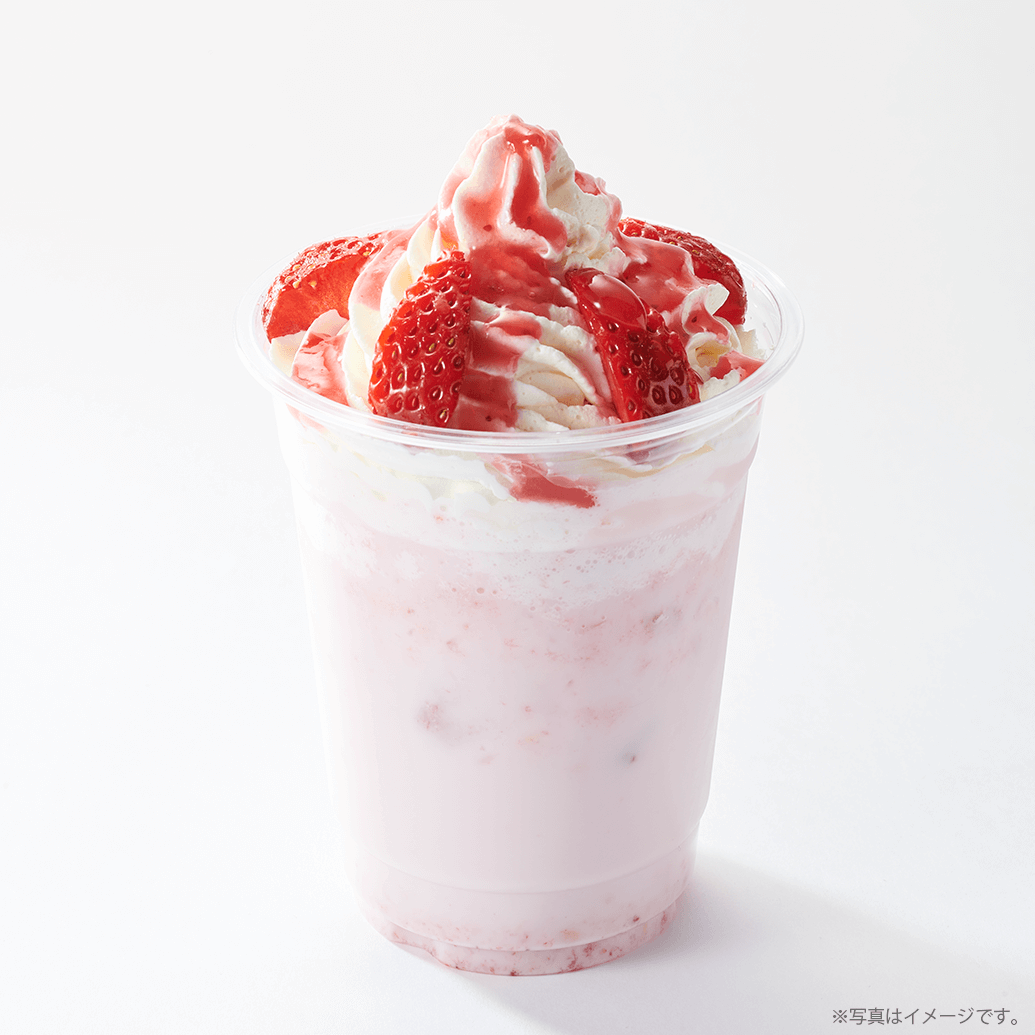 Strawberry Birthday cake smoothie
Strawberry smoothie tasted like cake. Let's spend sweet time with whipped cream♪

Price: ¥750(including Tax) 1 SA Point

※The photograph is an image. It might be different from the real thing.
※The daily sales volume is limited. Please note that.
Workshop
We have created undecorated Rabbit, Elephant, Dog, Monkey, Sheep and Cockerel Artist Collection figures for this event!
※Figures will be randomly distributed – one per guest.
We invite you to decorate your own Artist Collection Sonny Angel. These figures are 1.6 times larger than Sonny Angel mini figures.
Every guest can be a Sonny Angel artist and decorate a unique Artist Collection angel – a true collector's item!
Date
April 27, 2019~April 29, 2019
Popular artist AKi will also attend the workshop in April 27th!!
Mr. AKi's participation has been canceled due to the family's convenience. The workshop will be held as scheduled. We are very sorry for the last notice. Thank you for your understanding.
Sonny Angel Designer will attend the workshop as a lecturer on April 28th and 29th!!
Workshop Time
11:00~/15:00~
Place
「THE FACTORY BY DREAMS INC.」1F「Art space」 (MAP)
4-2-28, Takadanobaba, Shinjuku-ku, Tokyo
Workshop fee
¥3,500(including Tax) 5 SA Point
Workshop Time
Limited to 2 hours per guest
To avoid disappointment, reserve your workshop space in advance.
Reservations Accepted: March 22, 2019 ~ 12pm through April 7, 2019 ~ 12:00pm
*Since the number of participants per workshop is limited, we recommend that you make reservations in advance.
*Cash payment only. Cash payment will be required prior to entering the workshop.
Notices
Payment is cash only.
Workshop is limited to one Artist Collection per person per reservation. If space allows, guests may be able to reserve more than one workshop.
Guests will take home the item you create at the workshop. We cannot accept any delivery requests.
Only figures decorated at the workshop may be taken from the premises. Blank or undecorated angels may not be taken from the event.
Please keep in mind that your clothing may get soiled during the workshop. We do not accept responsibility for damage to your clothes.
Please inspect your purchase immediately after buying. We cannot accept responsibility for defects or damages other than initial production defects.
Please contact us in advance if you want to change or cancel your reservation. Please be on time for your reservation. If you are more than 15 minutes late for your booking time, your reservation will be automatically canceled.
Please refrain from bringing any personal items to the workshop such as brushes and pens.
Workshop Reservations
Workshop reservations must be made before 24April at 12pm.
※Only one person can book at a time. If you wish to participate in the workshop with friends, please make individual reservations for each participant. Please understand that there is a limit to the number of participants per workshop.
Reservations will be on a first come, first served basis. After we receive your reservation form, we will send you a confirmation email. In of the event you need to change or cancel your reservation, please contact us by 12pm April 25, 2019 with your reservation info.
Reservation Status
11:00~
15:00~
April 27th (Sat)
5 seat
7 seat
April 28th (Sun)
3 seat
7 seat
April 29th (Mon)
9 seat
8 seat
The acceptance of the workshop has ended. If the participation space is open, we also accept participation on the day.