Official Sonny Angel Shop Opening This Spring 2017!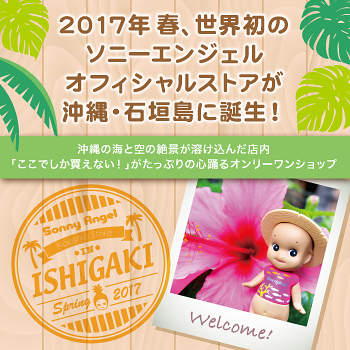 We will open our official shop at Okinawa Prefecture Ishigaki Island this coming Spring 2017!

The shop will have a relaxing atmosphere with a superb view of the Okinawa sea.

There will be limited products and exciting new contents for our Sonny Angel fans.

Let's meet Sonny Angel in Ishigaki!

More information will be announced soon!