"Enjoy Summer With Sonny Angel! Photo Contest 2017" Starts Today!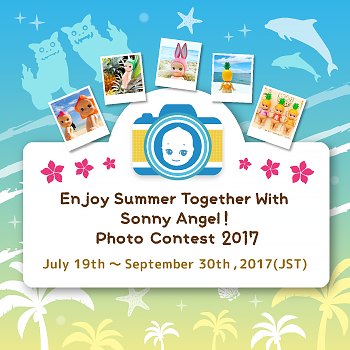 It's Summertime and we invite you to enjoy the sunshine together with Sonny Angel!

Send us your photos of your favorite Sonny Angels in the theme of Summer, and you could win some amazing prizes – including a special Sonny Angel minifigure!

We will be accepting entries from Instagram and Weibo this time, as well as from our Sonny Angel Terrace (Ishigaki) website.

Event Period:
July 19th ~ September 30th, 2017 (JST)

Go to Sonny Angel Terrace (Ishigaki) Official HP for more information.