Sonny Angel Terrace TEMPORARILY CLOSED UNTIL FURTHER NOTICE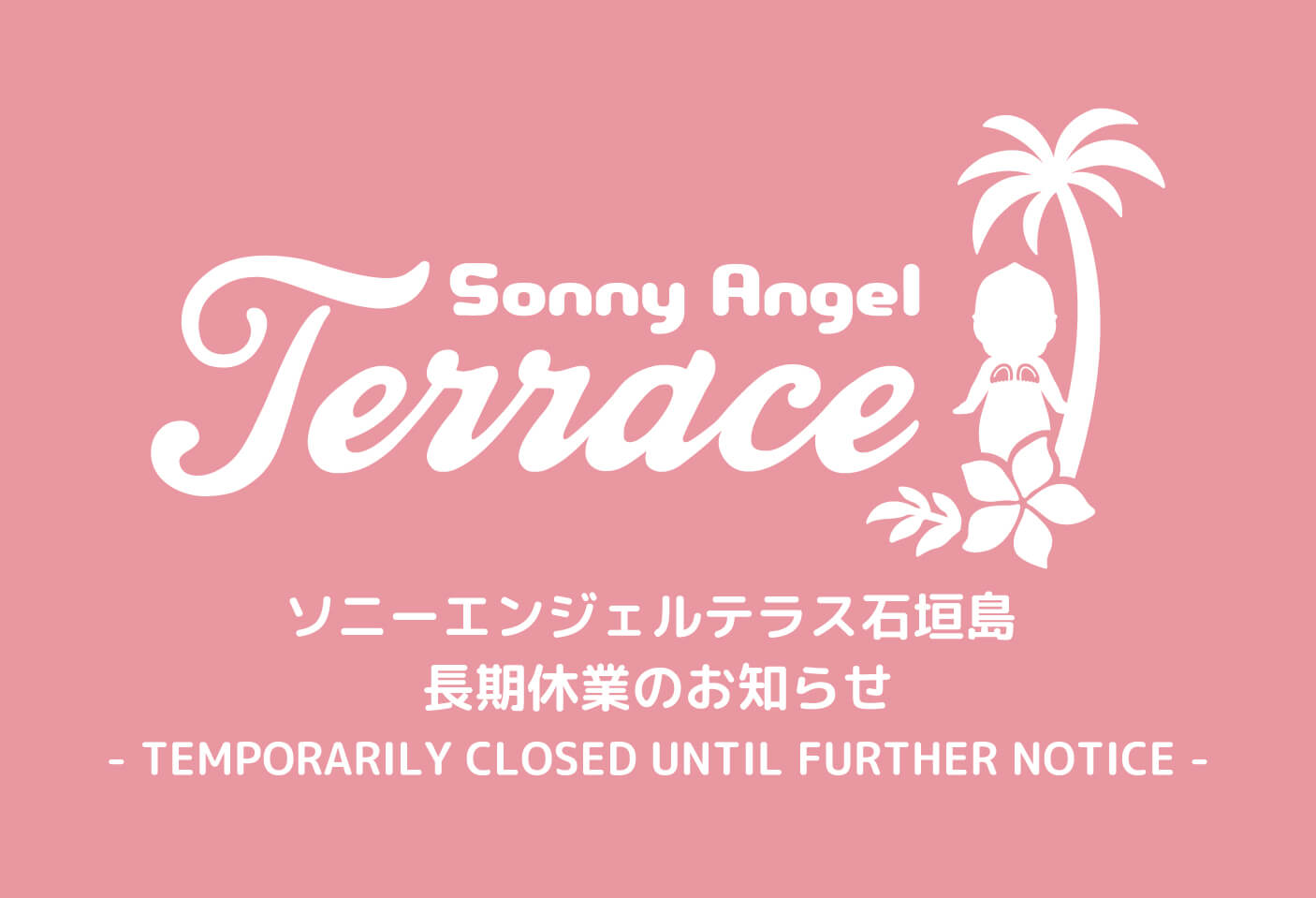 We would like to inform you that Sonny Angel Terrace Ishigaki will be temporarily closed until further notice. While there is still much uncertainty with respect to the impacts of COVID-19, the safety and well-being of customers and local community remains our top priority.

September 01 – until further notice
We deeply apologize and we understand this temporarily closed is an inconvenience for customers that have planned a trip to Ishigaki.
Thank you for your ongoing support, patience and understanding.
If you have any questions or requests during this time, you can contact us on [terrace@sonnyangel.com]
We will make an announcement on official website and our SNS (Facebook, Instagram, Twitter) as soon as the date of reopening has been decided.
Best Wishes,