Sonny Angel is shaking his head quietly while sitting on a cloud! Any day, anywhere… Sonny Angel nods and smiles to make your day brighter! New Release:『Sonny Angel BOBBING HEAD -Cloud Style-』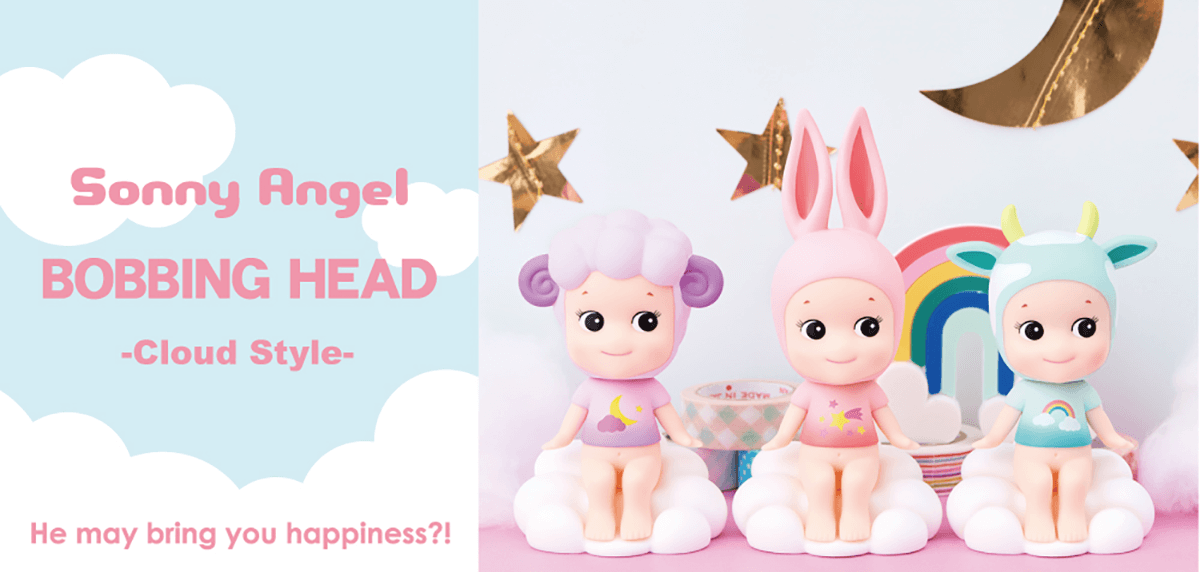 The long-awaited, new series of the popular Bobbing Head is now available!
This series features cute pastel-colored designs with the theme of "The Sky."
The T-shirts he wears have sky patterns such as stars, moon, and a rainbow.
You feel calm as you look at Sonny Angel, who gently watches from above the clouds.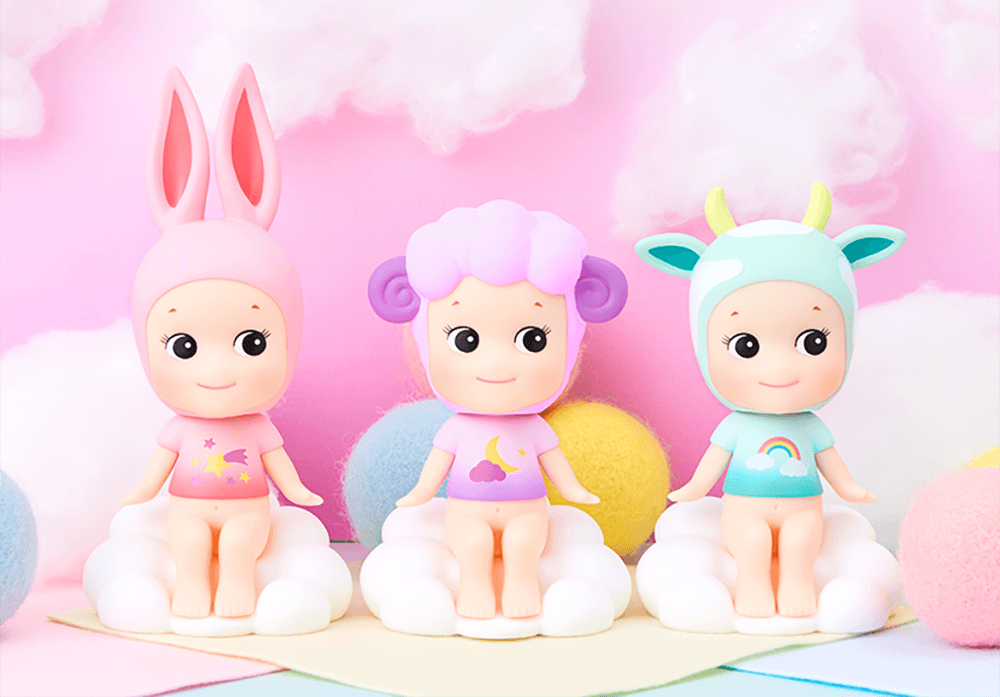 Sonny Angel's head sways quietly either in your car or in your room. So cute!!
No matter where you put your Sonny Angel Bobbing Head, you will get pleasure from his companionship.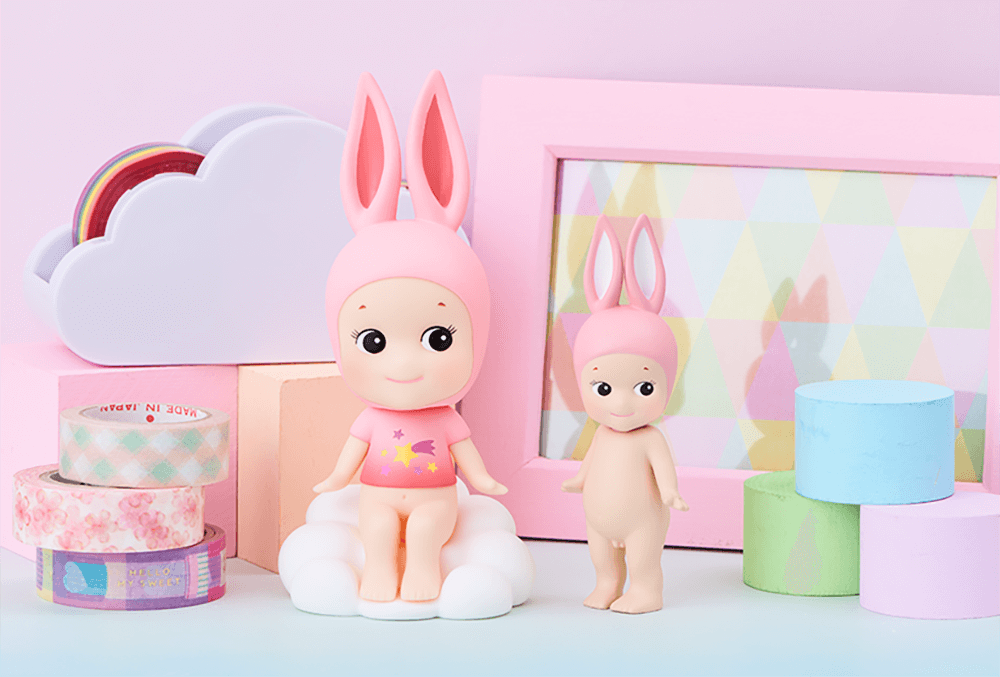 When displayed side by side with the Sonny Angel minifigures, he is sure to bring you happiness!
■『Sonny Angel BOBBING HEAD -Cloud Style-』Line Up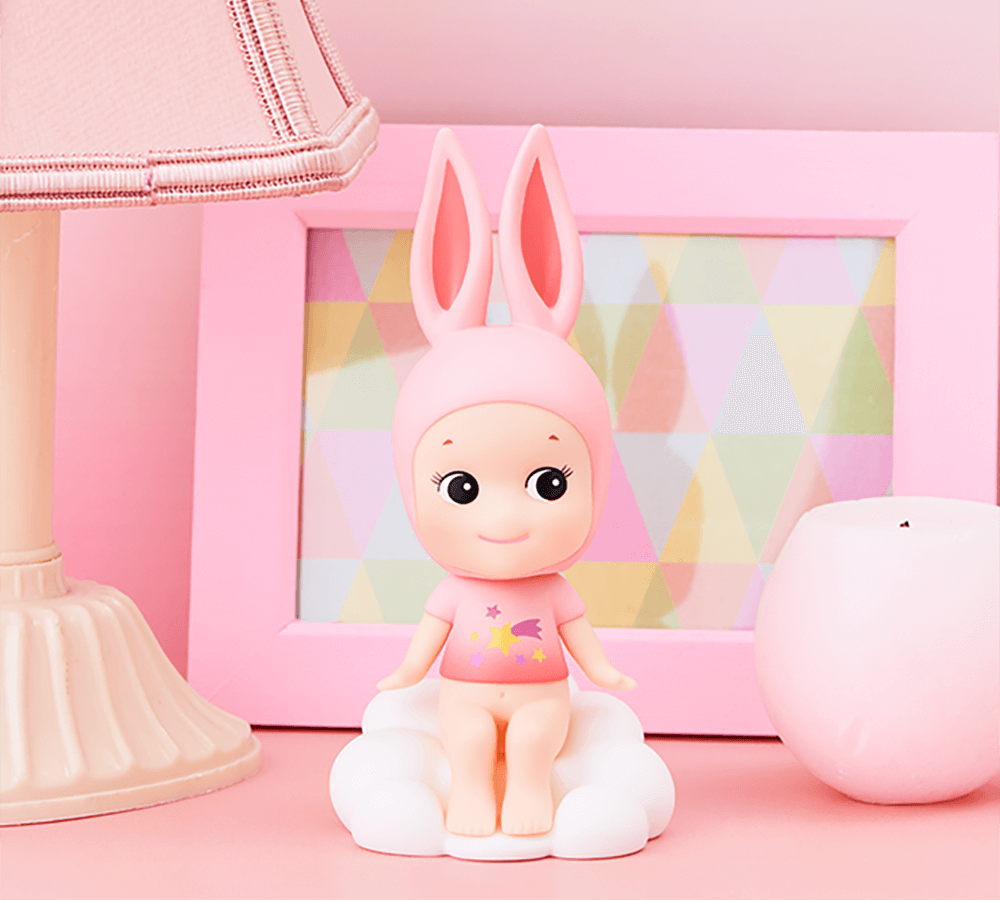 Cloud Rabbit
The Rabbit is the most popular of all Sonny Angel minifigures. The coloring of this bobbing head recalls an image of the sky at dusk and his T-shirt design features evening stars.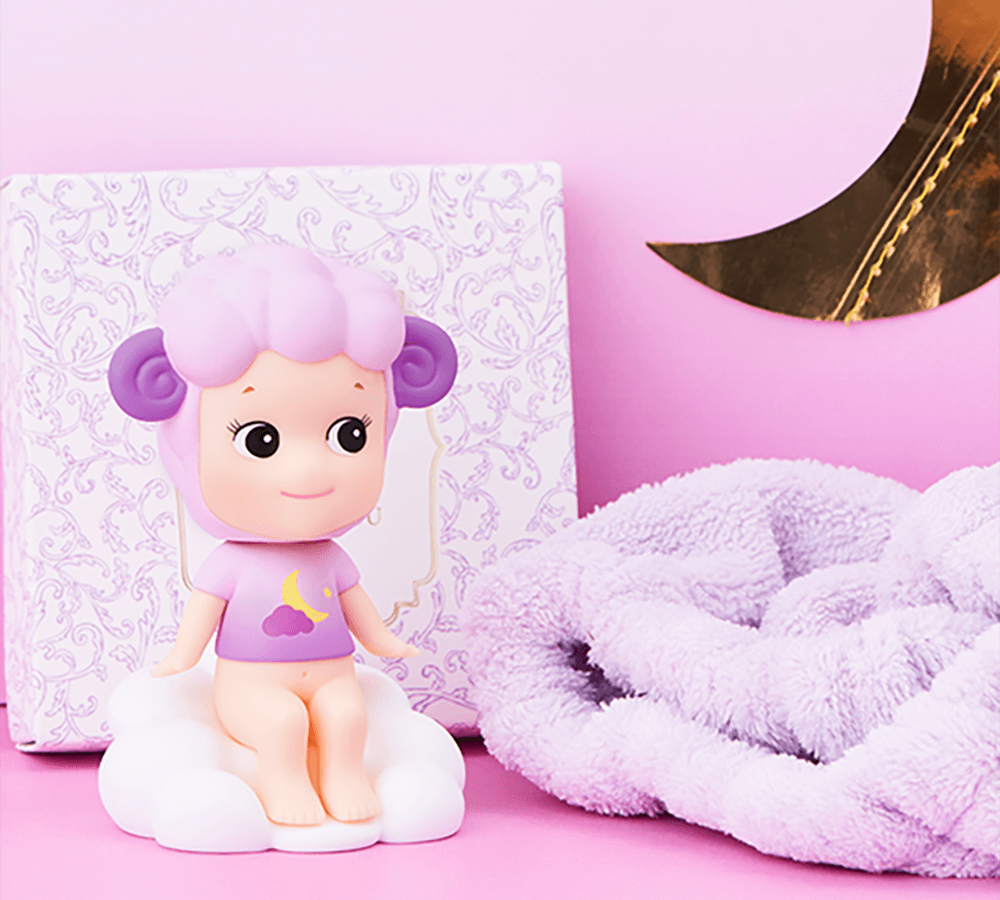 Cloud Sheep
The fleece of the Sheep looks like a cloud. This bobbing head's T-shirt shows the night sky illuminated by the moon. He will always gently watch over you.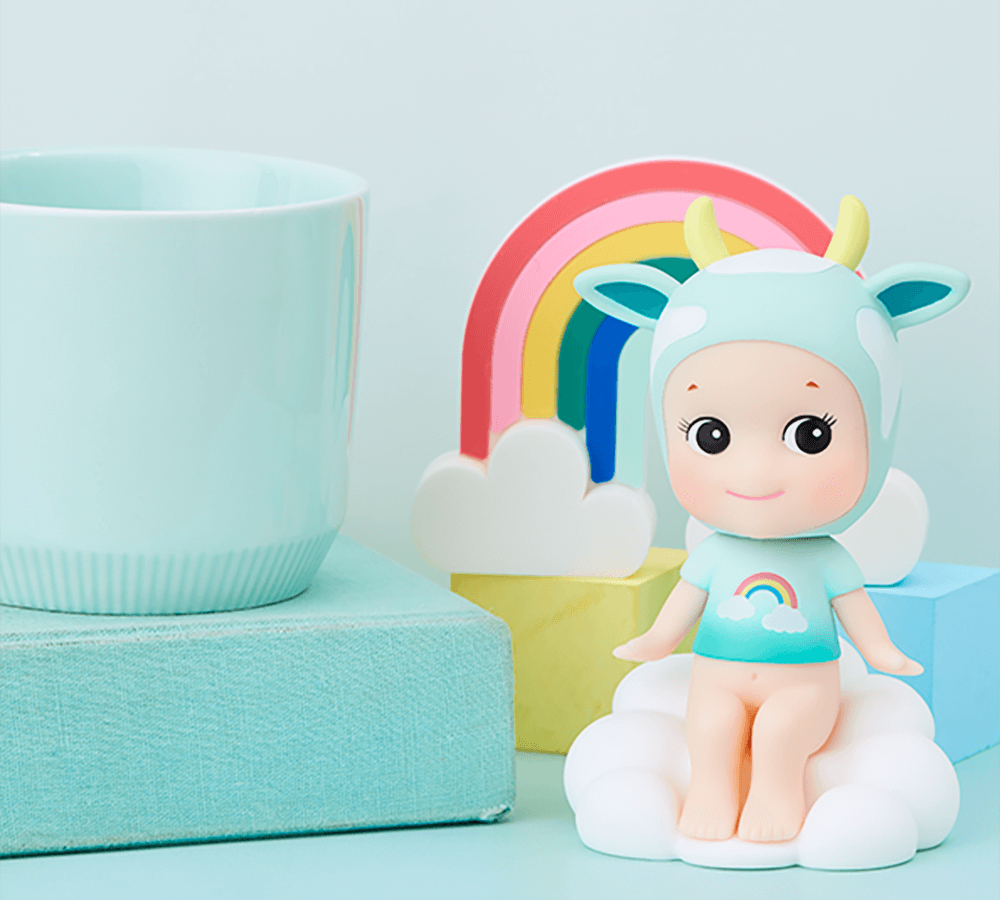 Cloud Cow
The third bobbing head in the series features this year's Chinese zodiac sign, the Cow. His T-shirt illustration is a sunny sky and colorful rainbow which promises grace and a chance to start again.
※『Sonny Angel BOBBING HEAD -Cloud Style-』 will be released on 5th of February, 2021.
※Please note: Release date and product specifications may be changed, postponed or canceled without notice.
※Please note: Release dates vary by country.