Sonny Angel Terrace Ishigakijima Closing Notice / "Sonny Angel Terrace Thanks Campaign" to be held!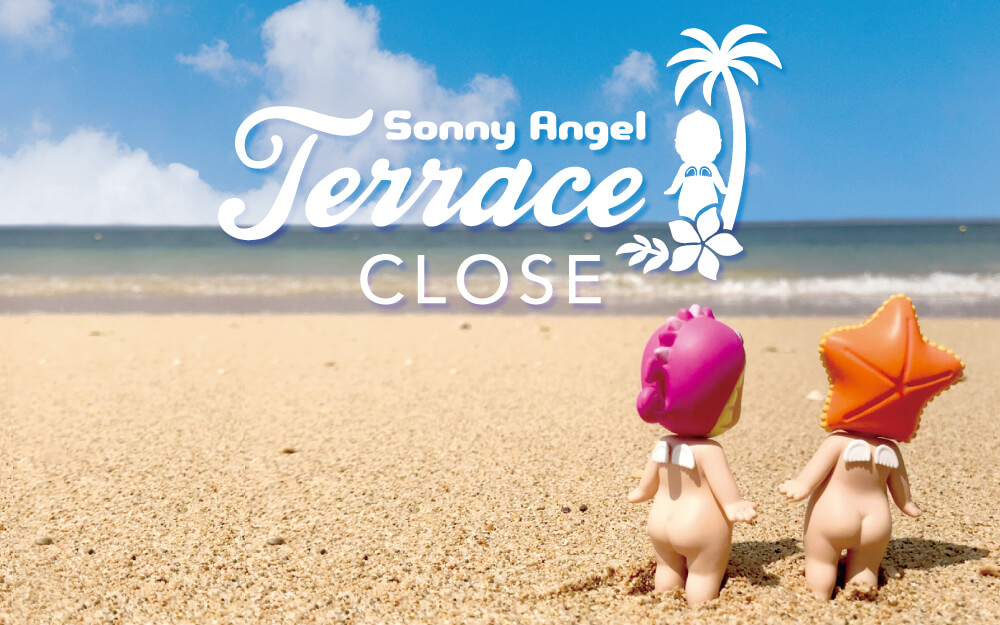 Information from Sonny Angel Terrace, Ishigaki Island
The Sonny Angel Terrace located on Ishigaki Island will close permanently on March 31, 2021. The Terrace has been closed since September 2020.
Since opening in March 2017, the Terrace has been visited by customers from Ishigaki Island, from elsewhere in Japan and from many other countries. We would like to express our sincere gratitude to all who patronized our store and used it as a place to connect with other Sonny Angel fans.
We would also like to express our thanks to our local staff and to other members of the Sonny Angel community for making the Terrace a highlight of global Sonny Angel merchandising. We look forward to seeing you in other ways, at other times, in other places. And, we look forward to your continued patronage of Sonny Angel.
To express our gratitude to everyone who has shopped with us in Ishigaki, we are conducting a "Sonny Angel Terrace Thanks Campaign" at the Sonny Angel Online Store (Japan).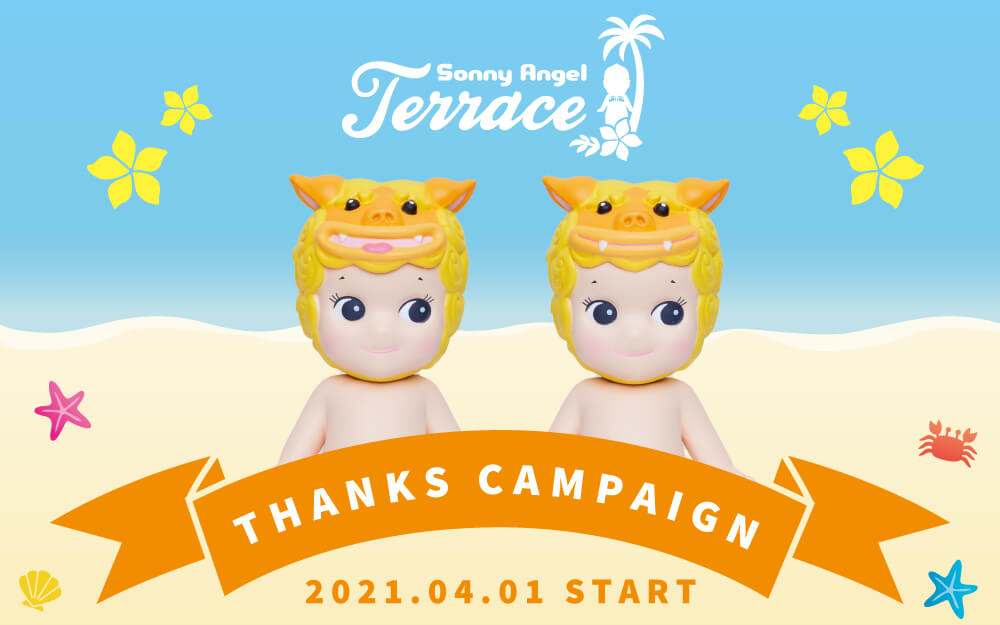 【Campaign details】
During the campaign period, if you purchase a target item from the Sonny Angel Online Store (Japan), the very popular Sonny Angel Terrace limited secret figure "Shisa" may appear randomly in your purchase.
Don't miss this valuable opportunity to receive a "Shisa" from the official online store.
【Target items for this campaign】
●Mini Figure – Regular Series
・Animal series 1
・Animal series 2
・Animal series 3
・Animal series 4
・Sweets series
・Fruit series
・Vegetable series
・Marine series
・Flower series
【Campaign period】
First:For your order 1st April ,2021 ~ 30th April ,2021
Second:For your order 1st June ,2021 ~ 30th June ,2021
Third:For your order 1st August ,2021 ~ 31th August ,2021
Sonny Angel Online Store>>https://www.sonnyangelstore.com/en/
* "Shisa" figures are randomly included. They are not always included.
* The rate of appearance of "Shisa" figures does not change depending on the time of your purchase or the number of your purchases.
* This campaign may end without notice.