New Release : Take a peek into the fantastic world of bugs created by Sonny Angel!『Sonny Angel mini figure Bug's World』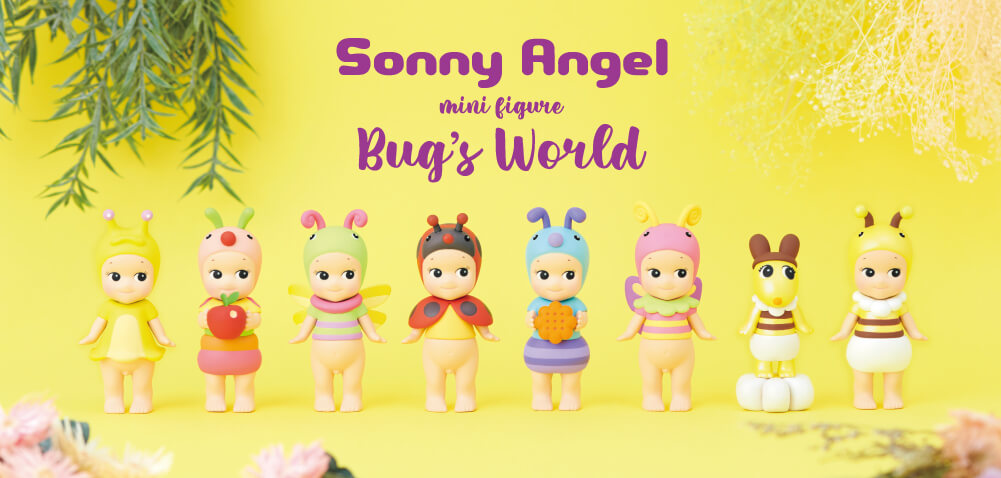 As the colors of flowers and grasses change, we feel the arrival of spring. This new collection of Sonny Angel mini figures expresses the spring awakening of the beautiful world of nature. Return to childhood memories of being fascinated by insects to experience the senses of blessing, renewal and healing that come from nature. Won't you take a peek into the fantastic world of bugs created by Sonny Angel? 6kinds + 2secrets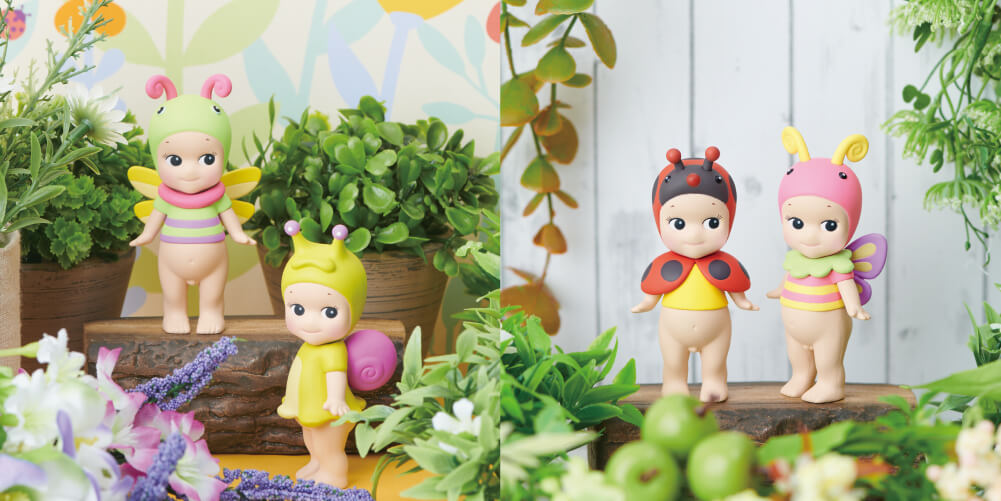 When you look at Sonny Angel surrounded by plants and flowers, you feel the natural healing power that calms the mind. Sonny Angel Bug's World figures will bring the joy of nature into room interiors or be a cute houseplant or garden decoration.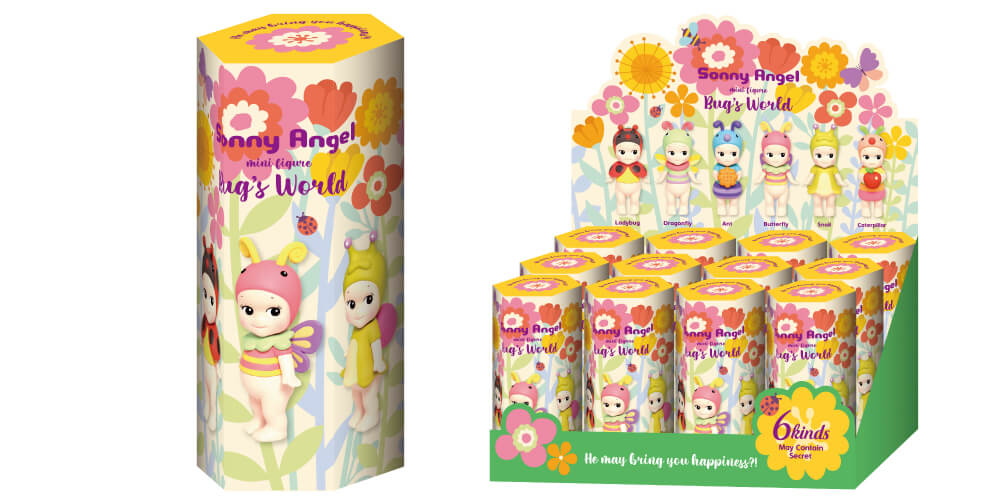 We chose a botanical them for the packaging design. Look closely and you'll see colorful flowers in bloom and adorable bugs gathering in the garden . When you open each box and unpack the mini figure, you will feel a sense of joy, just like when you were a child and found a bug hiding quietly in the shadows of the grass and flowers.
■『Sonny Angel mini figure Bug's World』Line up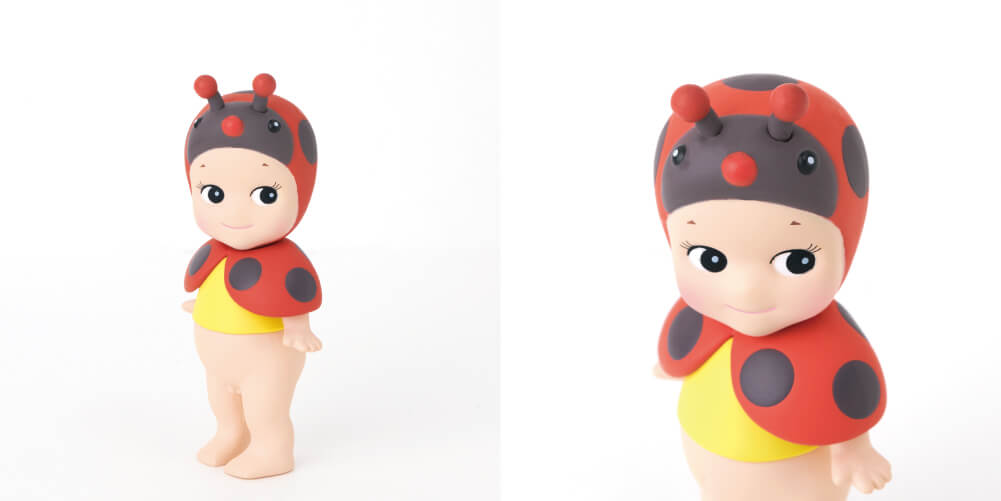 Ladybug
The Ladybug has a lovely design with large dots and an overall rounded silhouette. The wings opened softly like a robe, giving an elegant impression.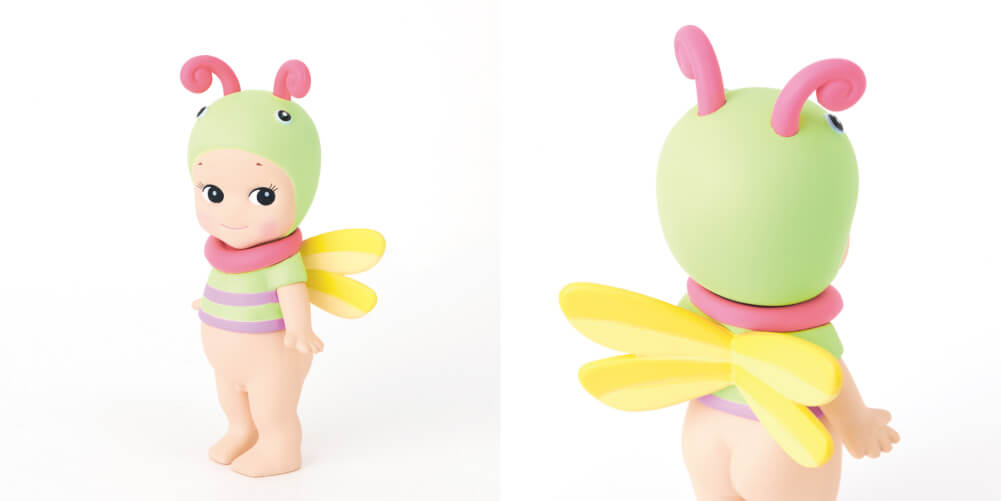 Dragonfly
The Dragonfly has distinguishing straight and beautiful wings. Its coloring is gorgeous and lively and it looks as if it is about to flap its wings.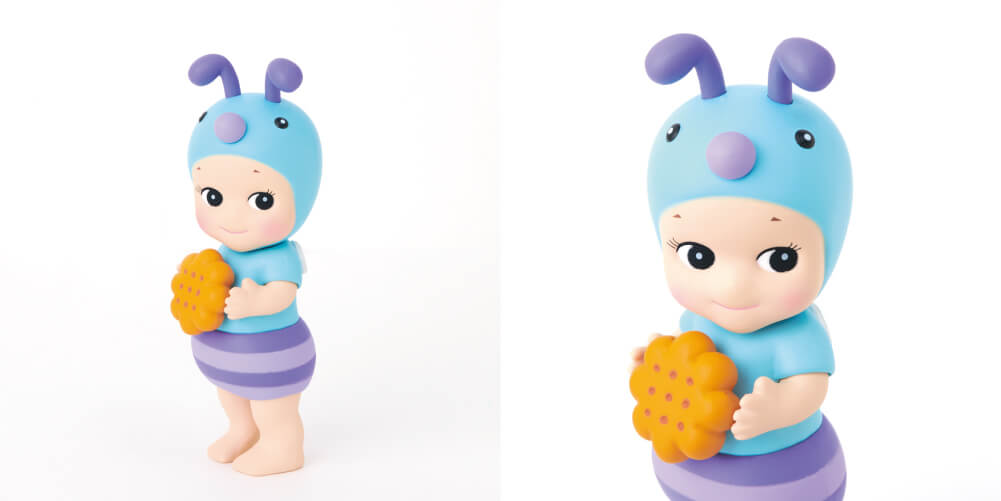 Ant
The Ant holds his favorite sweet cookie in both hands. Its small antennae and lovely round eyes are full of charm. The bright, fresh blue coloring also gives a sense of familiarity.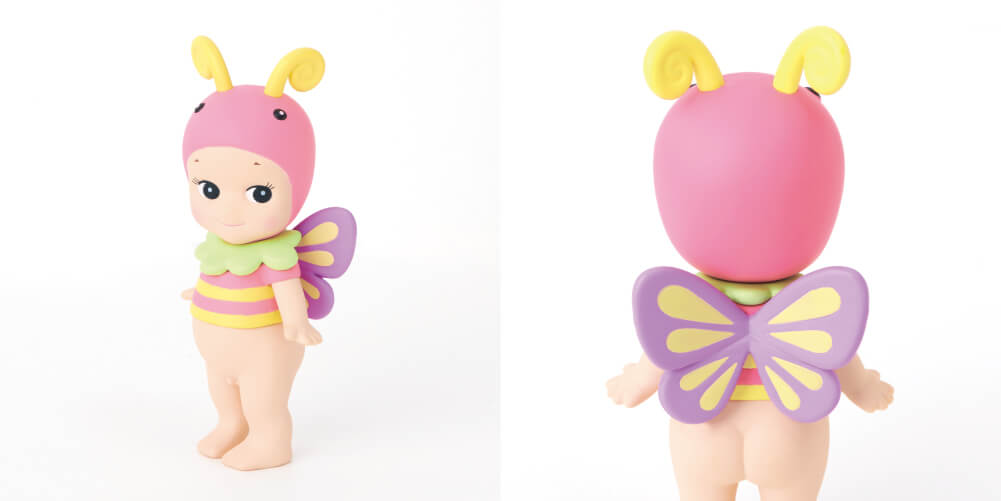 Butterfly
The Butterfly flutters gracefully in the sky. The gentle pink coloring of the head accented by the purple wings creates a spring-like ambience and brings out the charm of the Sonny Angel.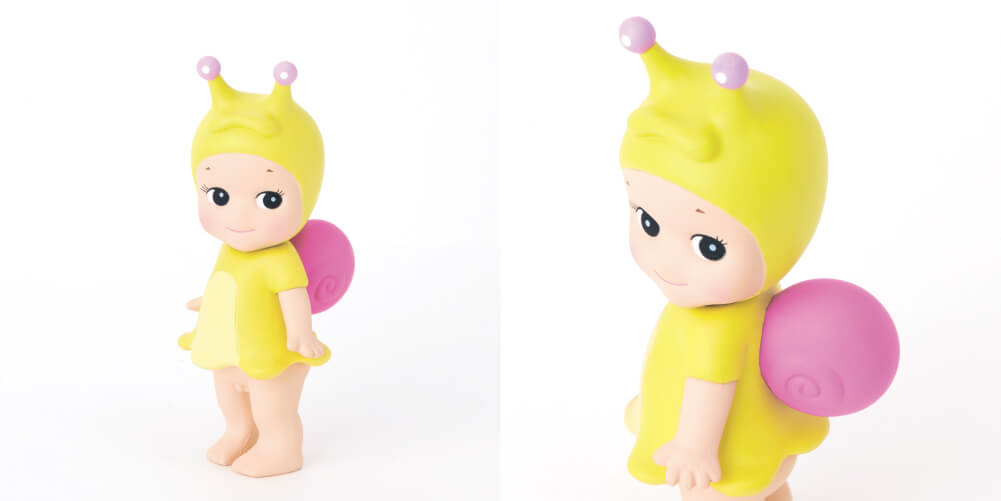 Snail
The Snail's emblematic swirling shell is vivid pink. It may be small, but it has a large presence. Despite the Snail's lopsided silhouette, it maintains a sense of humor and looks naturally adorable.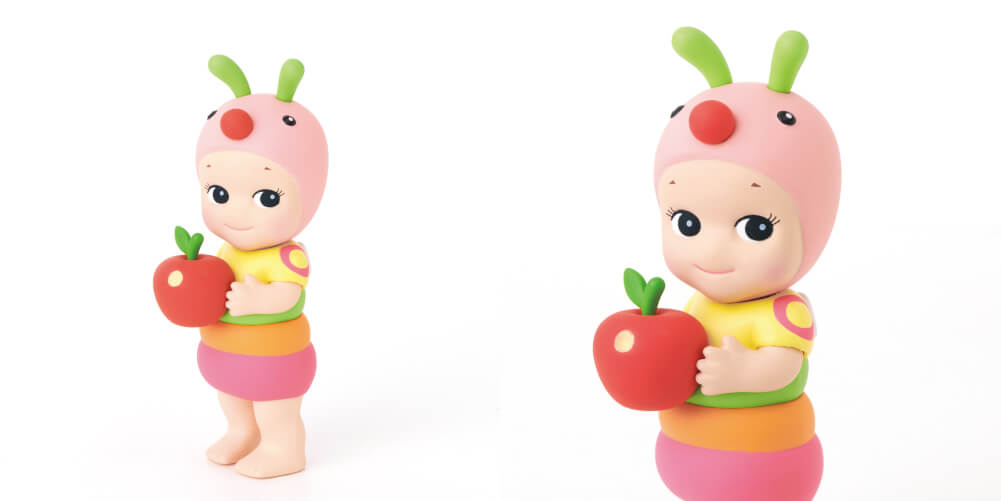 Caterpillar
The Caterpillar happily holds an apple into which it has taken a bite. Its expression is that of a boy with a voracious appetite. The eye-catching, bright colors make your heart jump at first sight.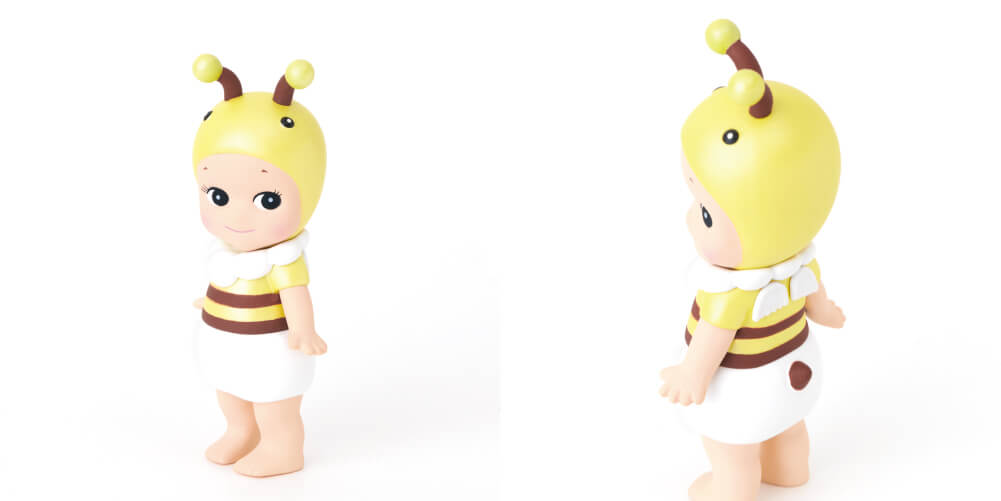 Bumblebee ※Secret
The Sonny Angel Bumblebee has a large, fluffy, round bottom. Its little stinger is adorable. The pearlized gold color gives the Bumblebee the luxurious look that is perfect for a "secret" Sonny Angel.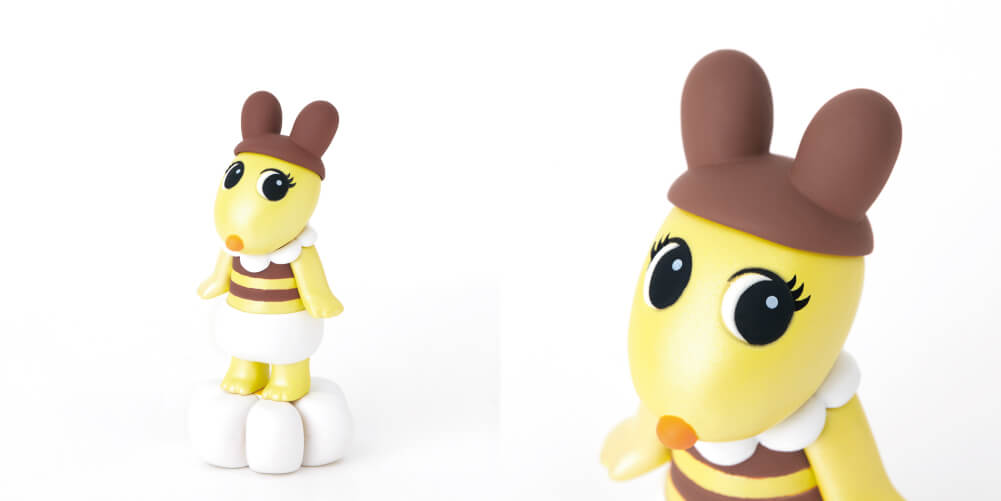 Robby Angel – Bumblebee style – ※Secret
Robby Angel wears a hat but cannot hide the shape of his ears. He wears round pants imitating a bumblebee and looks very cute standing on a petal pedestal.
Sonny Angel mini figure Bug's World will be released on the 28th of April, 2022.
※Secret means a figure that has a lower appearance rate than regular figures.
※Please note: Release date and product specifications may be changed, postponed or canceled without notice.