Four new lucky figures have been added to the Japanese Lucky Series! This new and improved series will be available soon!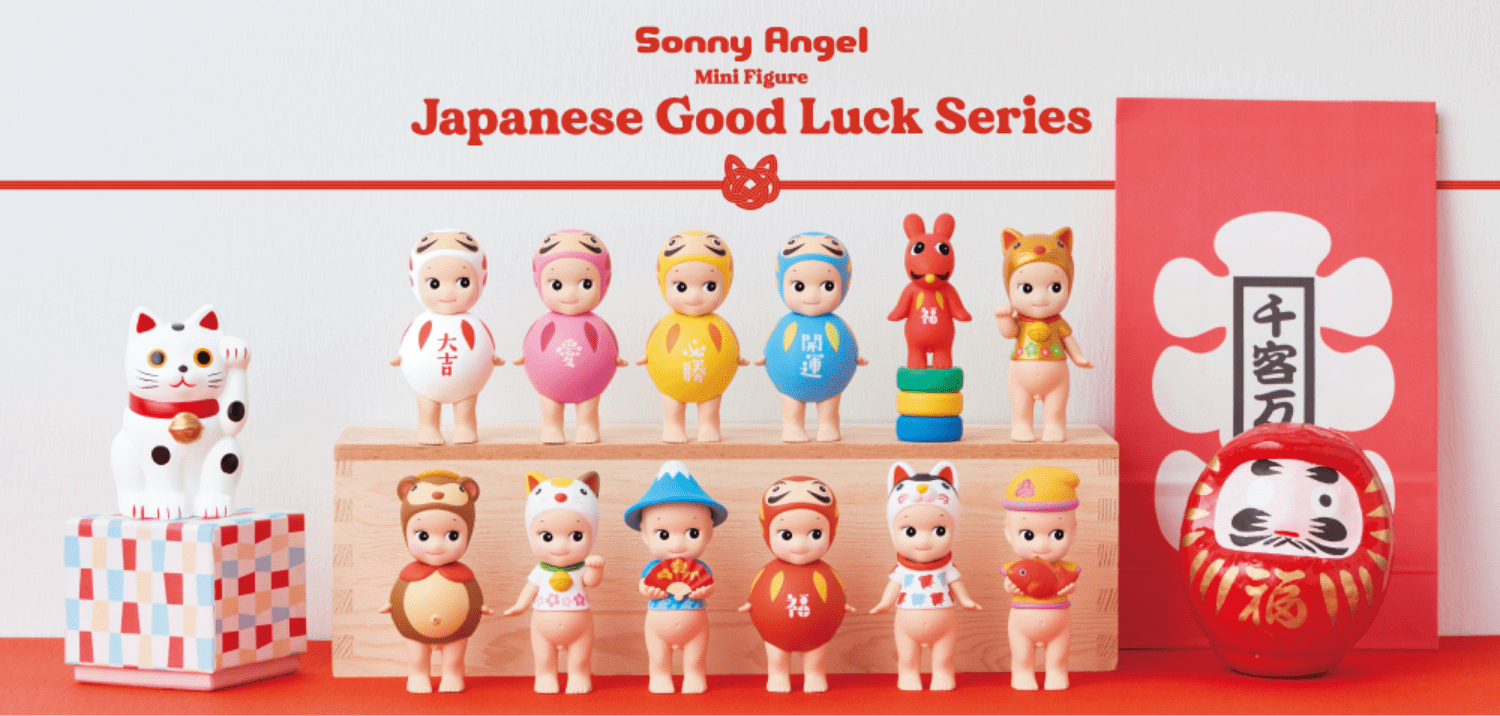 Sonny Angel wearing traditional Japanese lucky charms will bring you "healing" and "happiness". Motifs such as the Lucky Cat, Daruma doll and Raccoon Dog are symbols of "good luck" in Japan.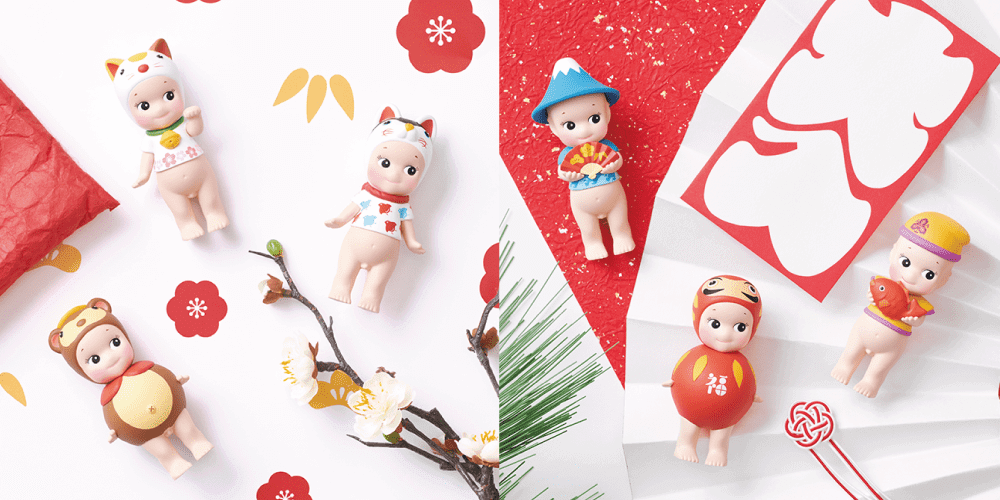 These traditional themes are adorably applied to Sonny Angel figures. If you put a Sonny Angel Japanese Lucky Charm figure on your desk or front door, he may bring you good luck …?!
■ Regular Figures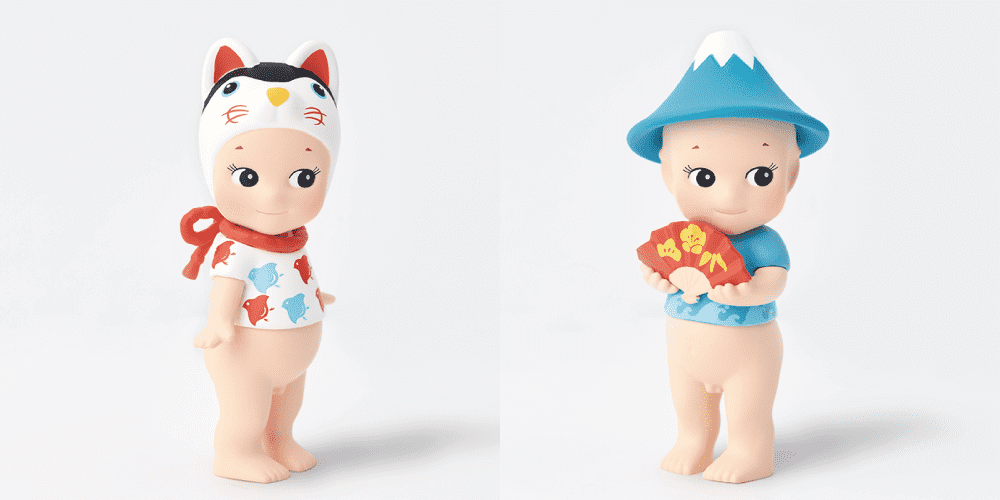 Guardian Dog
A Guardian Dog is thought to ward off evil spirits. This one is decorated in a houndstooth pattern, also known to be a sign of good luck.
Mount Fuji
This figure wears a hat depicting Mount Fuji, perhaps the best recognized symbol of Japan. Pine, bamboo and plum leaves are illustrated on the folding fan.
Ebisuten
Ebisuten is the god of "prosperous business". The sea bream in his hand, a fish often served on New Year's Day and at weddings, is a symbol of "congratulations".
Raccoon Dog
The Raccoon Dog has a long history as a strange, even supernatural animal and is known to be a shape shifter. His round belly is cute!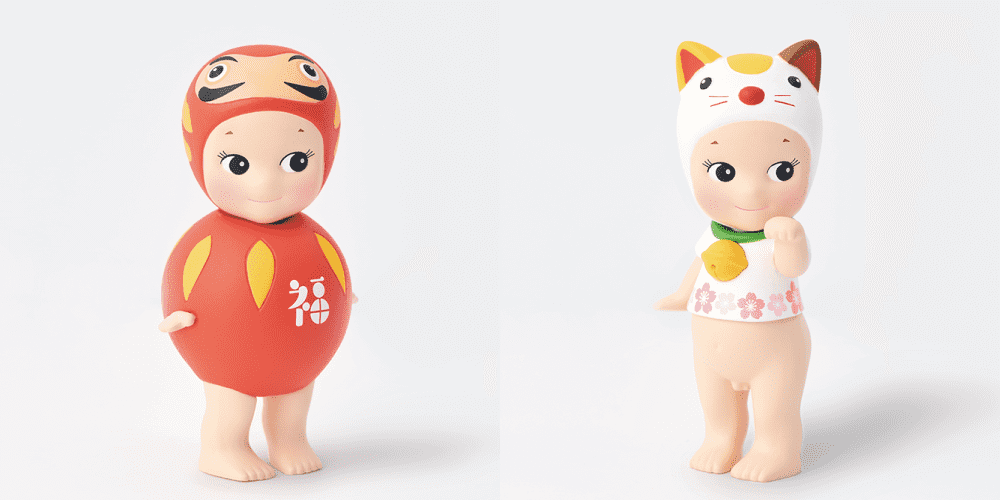 Daruma
In Japan, we decorate our rooms with Daruma, brightly colored hollow dolls, so that our wishes will come true. May your wish come true!!
Lucky Cat
A Lucky Cat with a cute bell on his neck. His raised left hand/paw will bring you good luck.
■ Secret Figures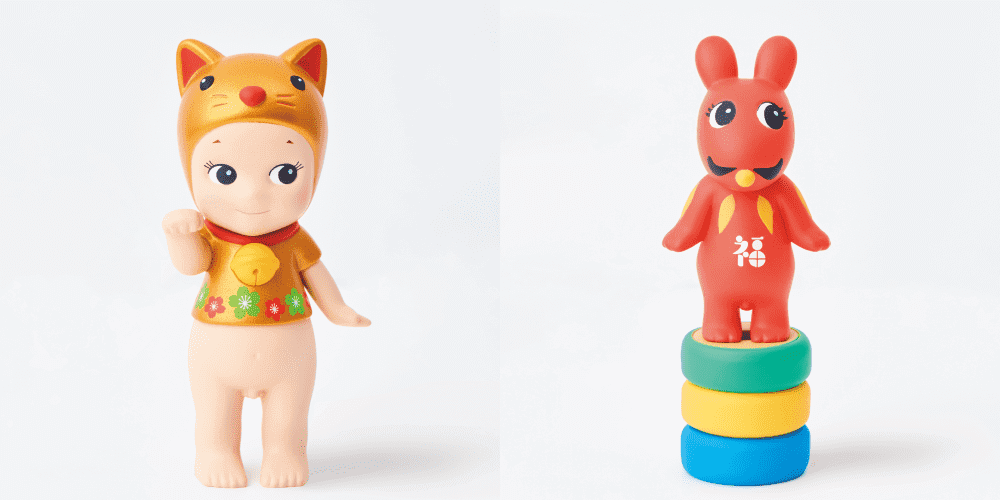 Golden Lucky Cat
A golden lucky cat with its right hand raised is said to bring good luck and fortune.
Daruma Robby Angel
Robby Angel transforms into a Daruma and may bring you happiness.
■ New Lucky Figures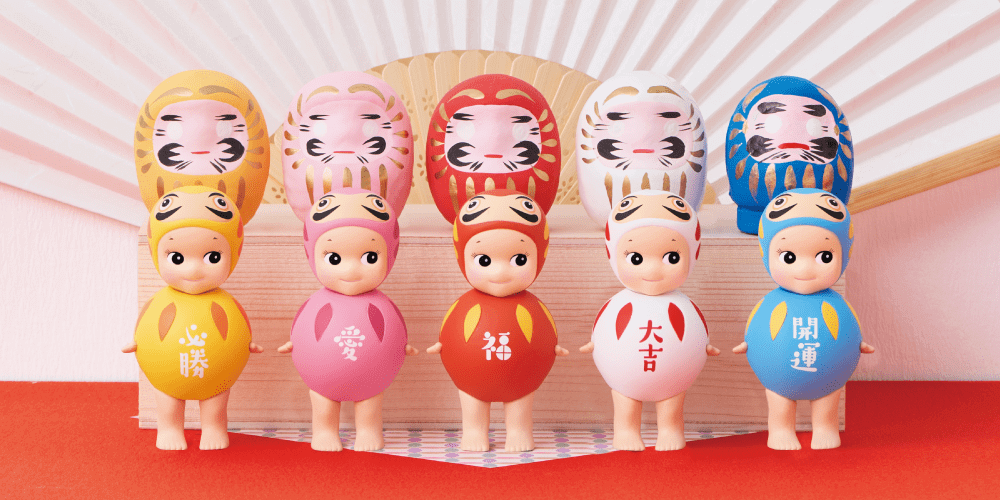 Four new colors of Darma are now available as lucky figures. Each Darma will bring you a lot of happiness.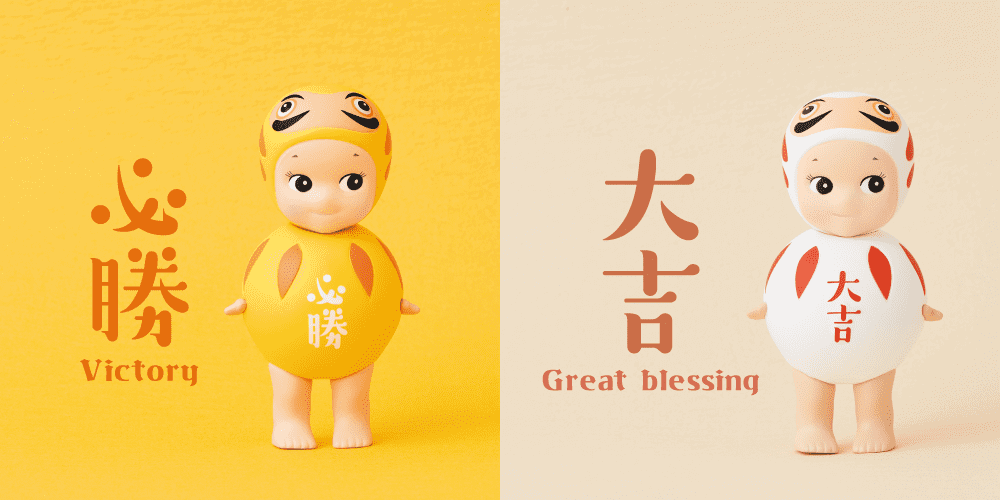 Lucky Daruma "Victory"
This daruma will wish you the best in all kinds of competitions, such as tests and games.
Lucky Daruma "Great blessing"
This kanji is said to be the luckiest in Japanese omikuji. May happiness come to you.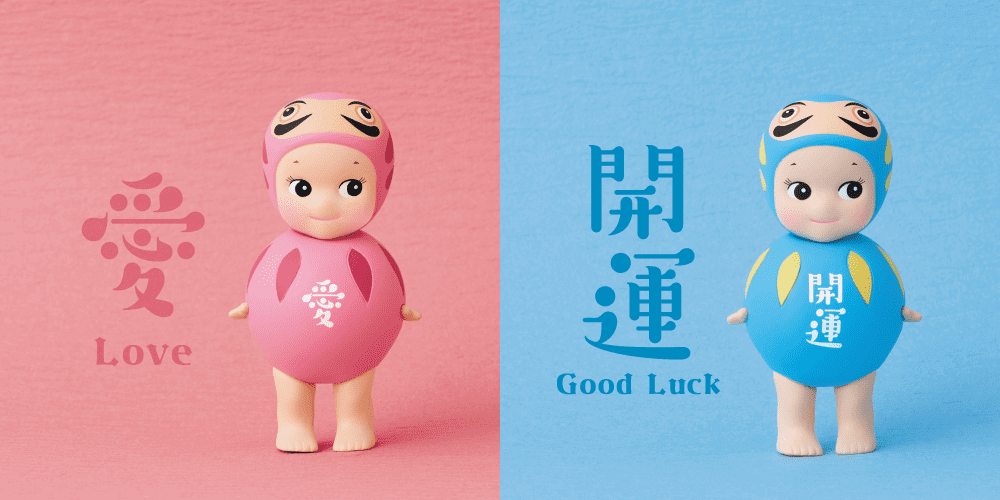 Lucky Daruma "Love"
You may be lucky and have a future full of love.
Lucky Daruma "Good Luck"
It may increase your luck and bring you good fortune and success.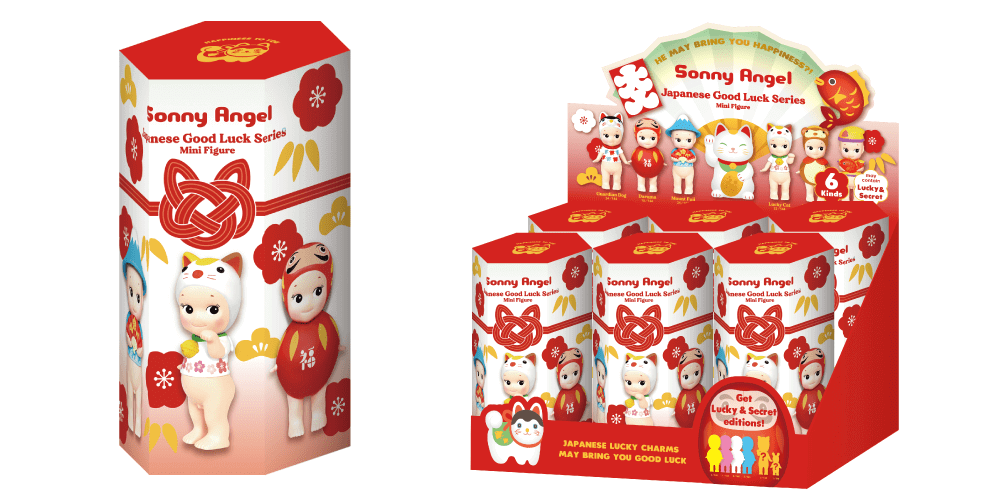 There are 6 Regular Figures + 4 Lucky Figures + 2 Secret Figures for a total of 12 types. Half the fun is finding out which Sonny Angel you will meet when you open the package.
In Japan,『Sonny Angel mini figure Japanese Good Luck Series』will be released on the 21th July, 2023.
※Release dates vary by country.
※There are some countries where this product is not scheduled to be released. Please contact your local distributor for details.
※Lucky Figures and Secret Figures means a figure that has a lower appearance rate than regular figures.
※Please note : Release date and product specifications may be changed, postponed or canceled without notice.