New Release:「Sonny Angel -Summer Island Holiday-」Get into a resort mood on an island where summer never ends ♪Carrying a surfboard on his back, Sonny Angel invites you to enjoy summer fun with him.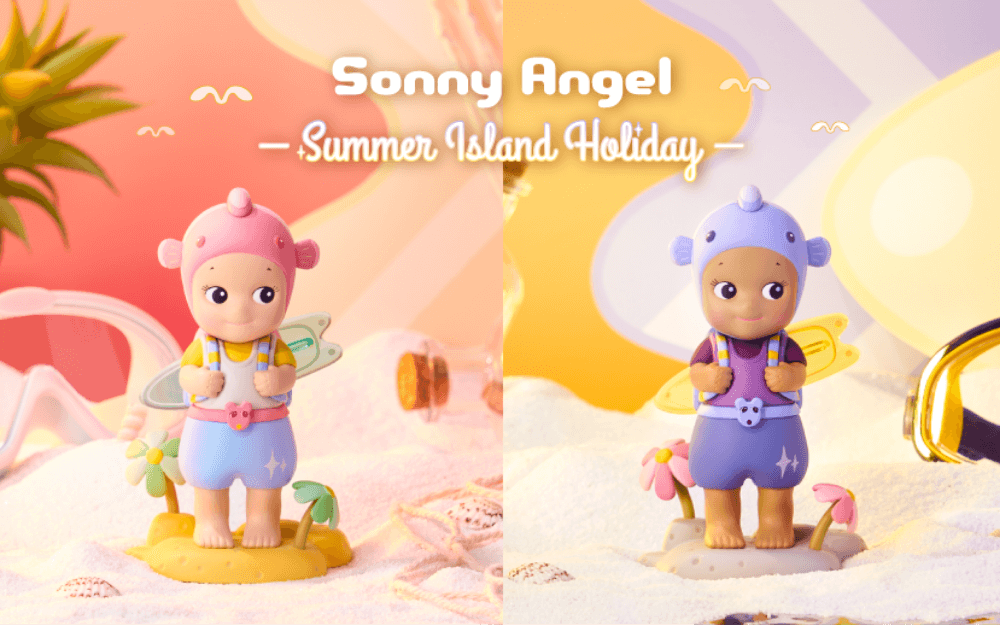 Blue ocean, white sandy beaches, and shining sun. The long-awaited hot summer is here! This figure was designed based on the theme of "Sonny Angel's holiday on an everlasting summer island." Sonny Angel is on a sandy beach with swaying palm trees. He carries a surfboard and looks as if he is about to start riding the waves. Sharing summer fun with Sonny Angel will leave you feeling refreshed which will help you happily get through the hot summer.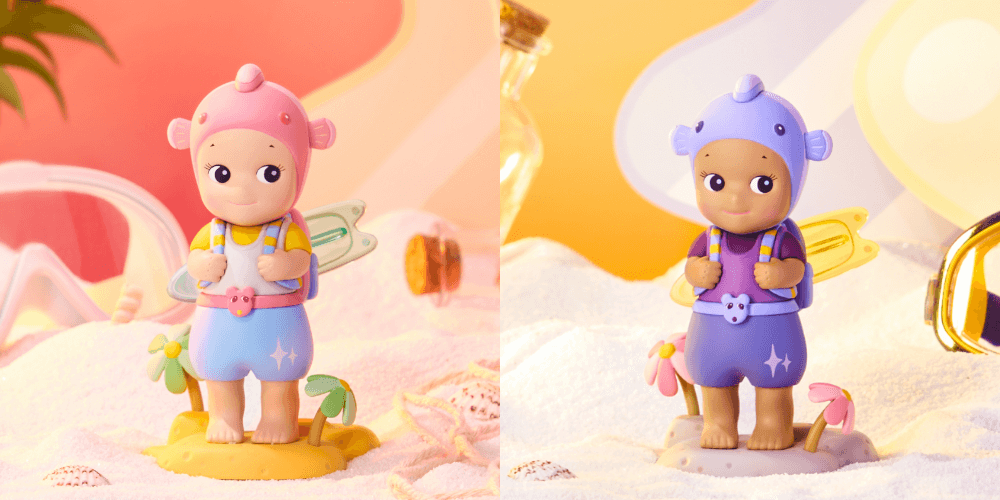 "Morning Glow" depicts Sonny Angel anticipating a fun day of surfing while illuminated by the morning sun. "Sunset Glow" represents playful Sonny Angel sporting a deep suntan after a long day of surfing. These figures are 135% of the size of a regular mini figure. Each comes with a special pedestal to complete the beach scene.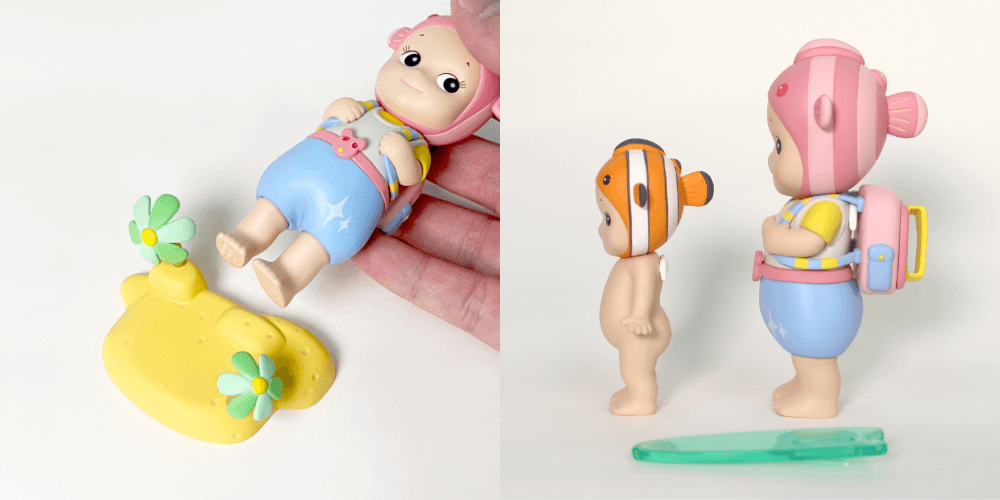 (Left)The pedestal is magnetic to stably hold the figure. The figure can be removed from the pedestal and the surfboard can be removed from the angel's back (Right). The figure can also stand on the surfboard. This Sonny Angel is 135% larger than a regular mini figure and has a strong presence and luxurious feel.
■『Sonny Angel -Summer Island Holiday-』Lineup
Morning Glow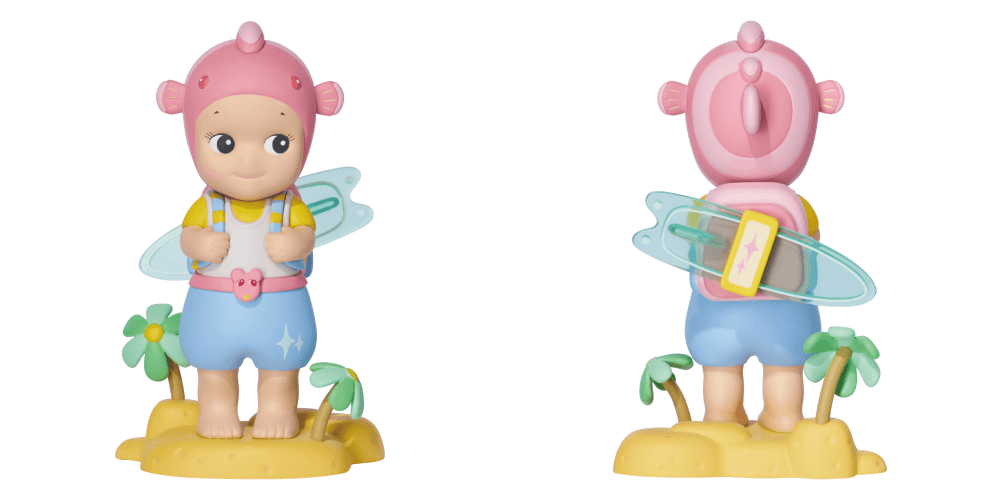 Sunset Glow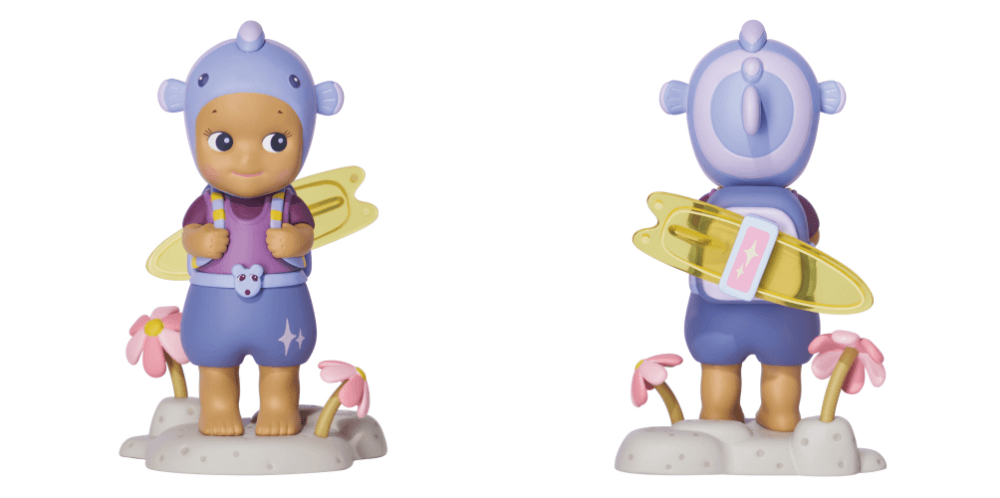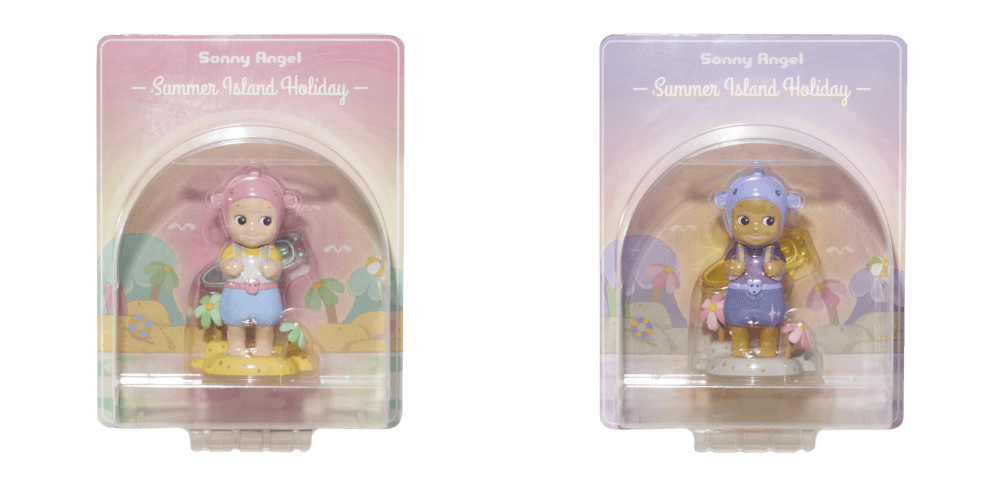 The cute blister package can be used to display these special figures as received. The package design depicts a relaxing tropical island, and just by looking at it, you can feel the healing power of the tropics.
"The release date on the Sonny Angel Online Store (Japan) is scheduled for 13th July 2022.
※Release dates vary by country.
※Please note : Release date and product specifications may be changed, postponed or canceled without notice."