New Release : It's show time! 『Sonny Angel mini figure Circus series -Join the Circus Edition-』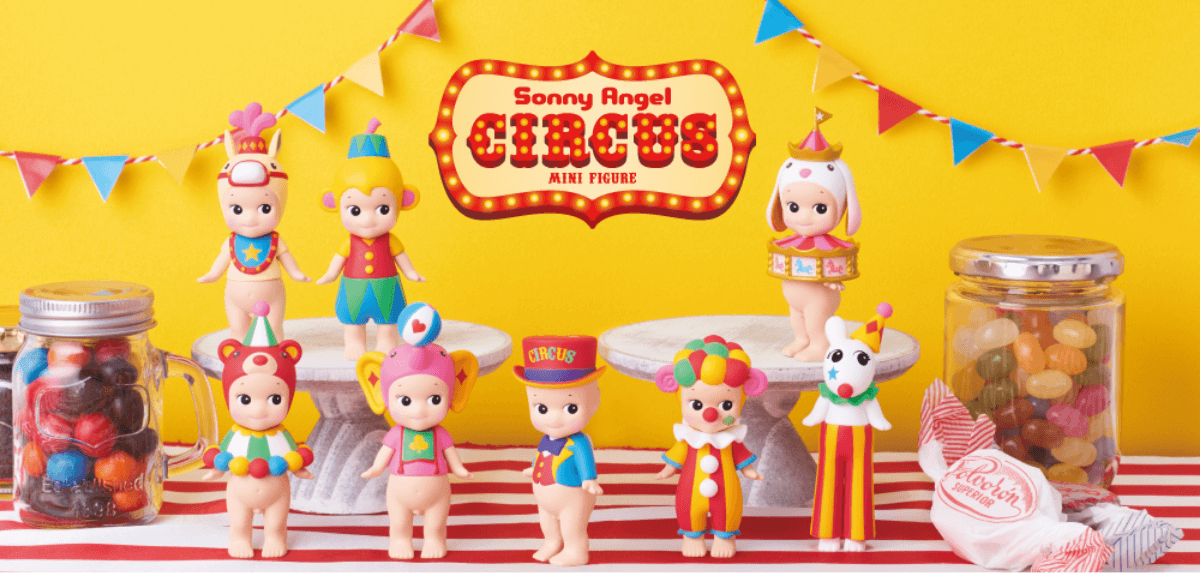 The Circus Series, originally launched in 2019, has been renewed with new characters, bright colors and fanciful costumes. In addition to classic circus characters, this edition includes the flashy production values and energy of the extravagant show. Sonny Angel, as Ringmaster, is in the center ring introducing the fascinating performers. Coming soon to a town near you!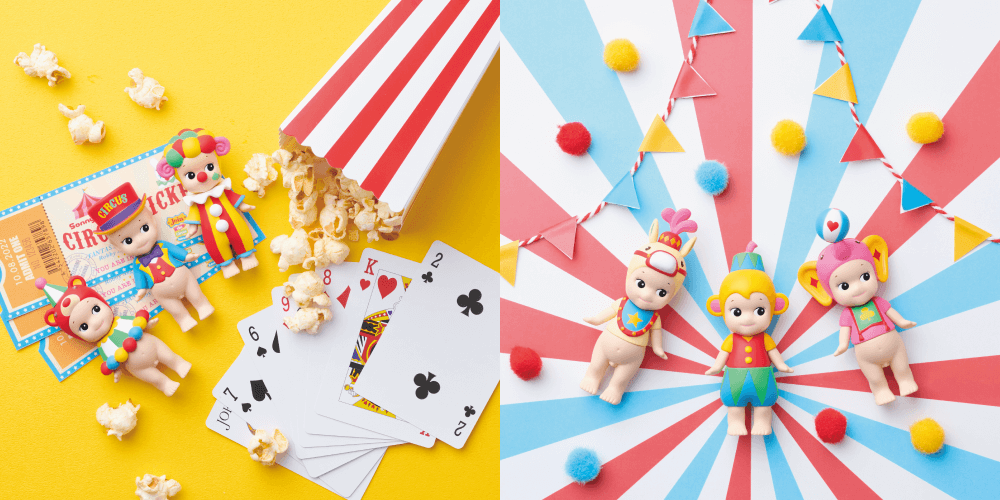 The colorful circus figures may brighten and cheer up your daily life. Decorate your room to create a gorgeous circus scene.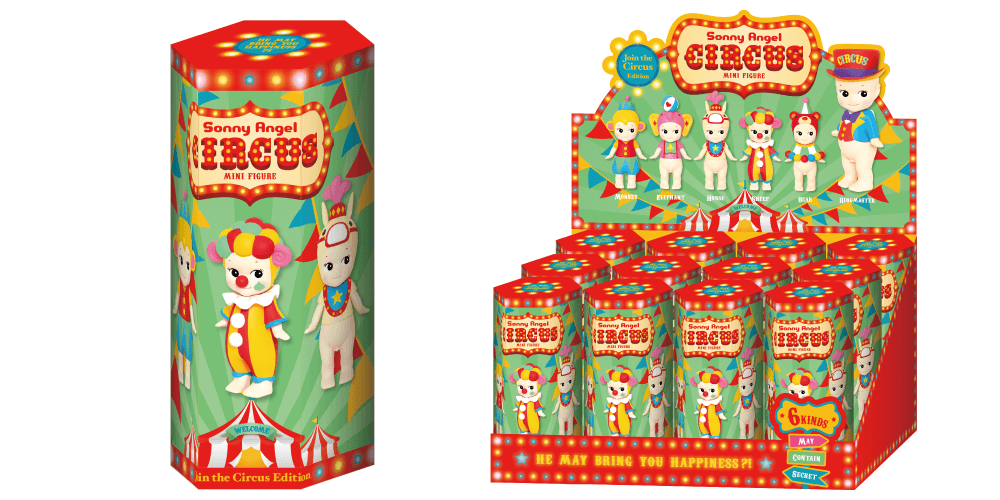 Banners fluttering in the wind and the brightly-colored package design with the illuminated circus tent signal that the show is about to start. What fun to open the box to reveal the figures!
■『Sonny Angel mini figure Circus series -Join the Circus Edition-』Line up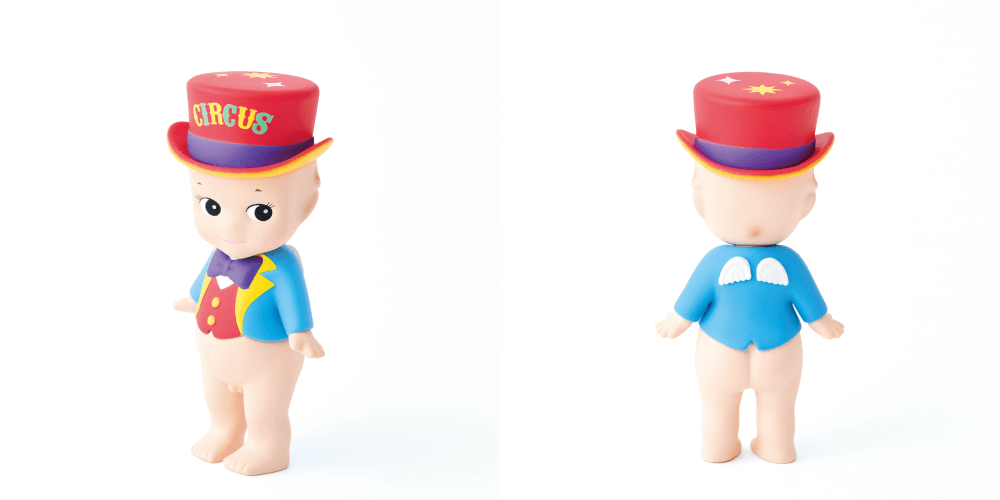 Ringmaster
Dressed in a colorful costume, the Ringmaster is your guide to the Sonny Angel Circus. He will take you on a magical tour of the world of the circus.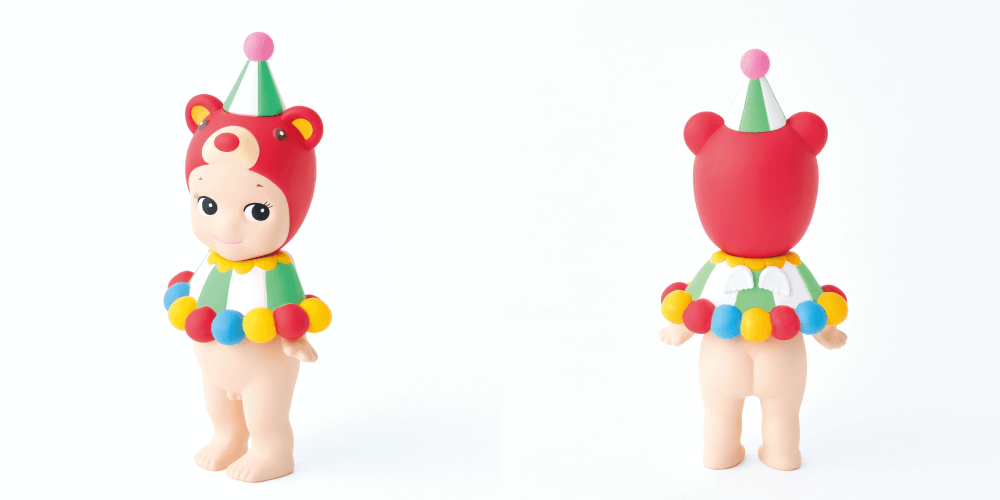 Bear
The bear with a lovely expression is a talented circus performer. He will bring you happiness in his conical hat and his cape adorned with colorful trimmings.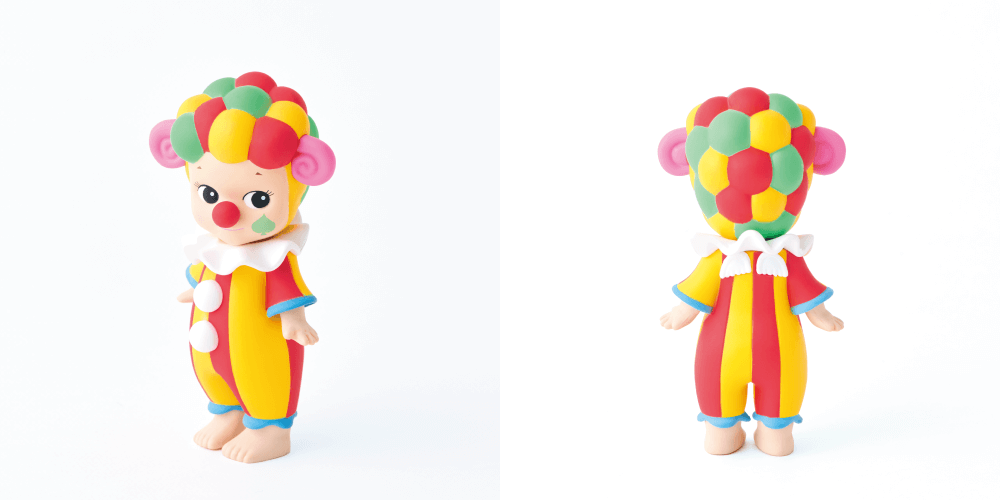 Sheep
The sheep is wearing a distinctive clown costume. His colorful whole-body suit is accented by the white ruffled collar and large buttons.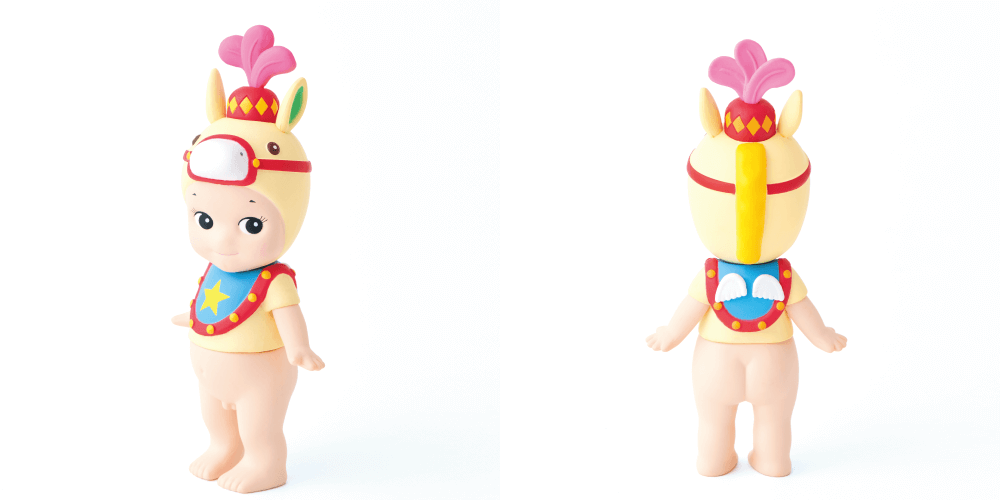 Horse
Horses have been part of the circus since the beginning. This fashionable Sonny Angel wears a horse costume including a saddle and bit. An elegant feathered hat completes the stylish appearance.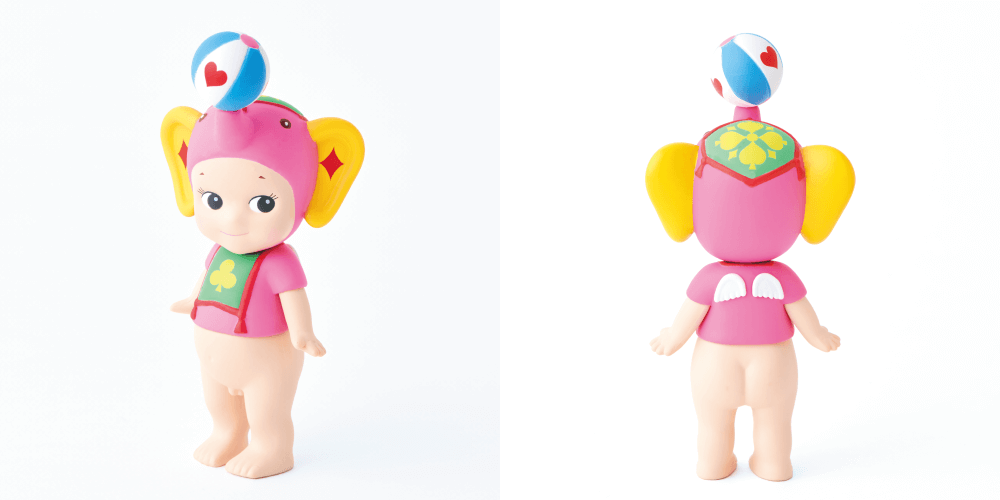 Elephant
The elephant, one of the most popular circus animals, skillfully performs a balancing ball routine. His costume features the four playing card suits, club, diamond, heart and spade.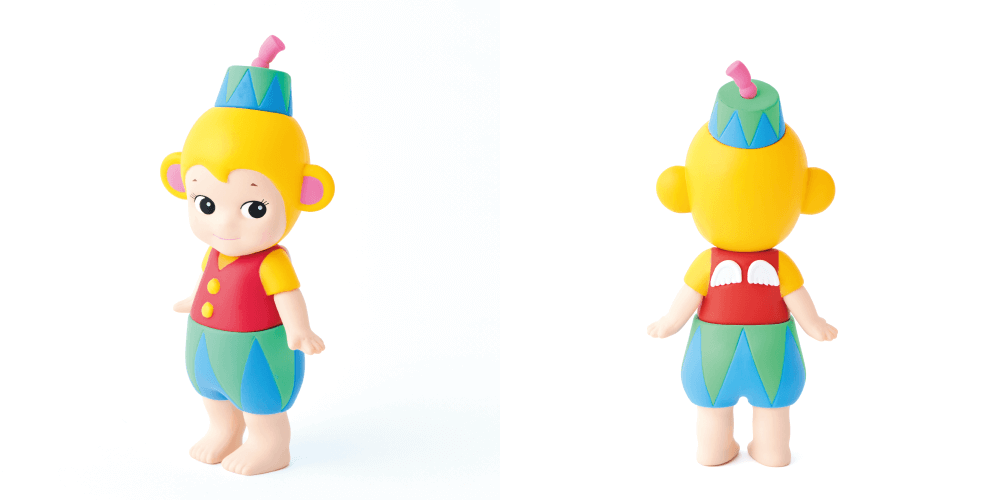 Monkey
A mischievous monkey is a favorite at the circus. His bright outfit brings a smile to everyone's face and adds to the fun of the circus performance.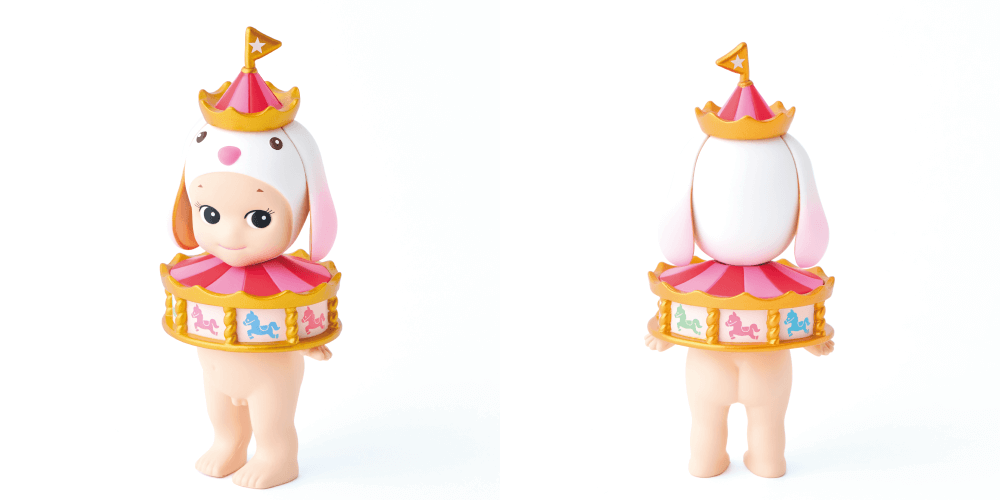 Merry-go-round ※Secret
The lop-earred rabbit's cape recalls the merry-go-round from the circus midway. Accented in gold, this figure exhibits luxury suitable for a Sonny Angel secret.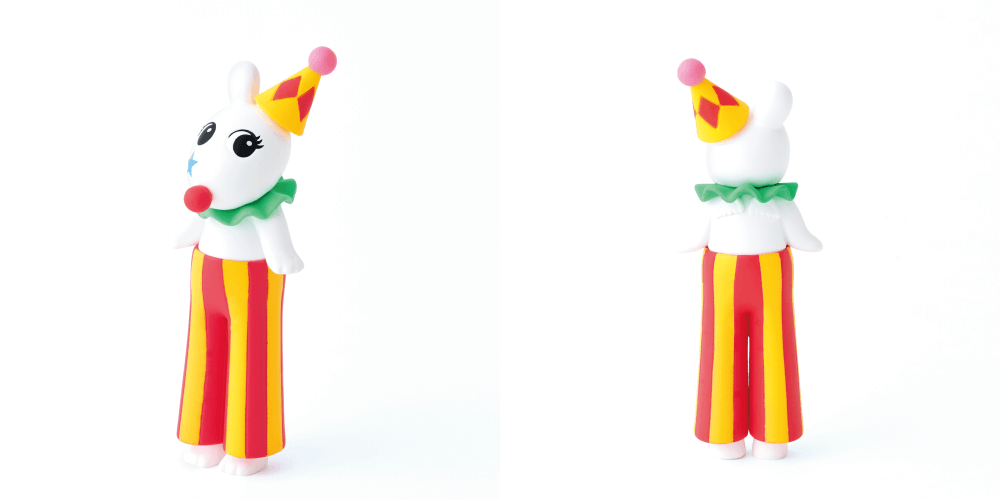 Robby Angel Clown on Stilts ※Secret
Piero-style long-legged Robby angel excites the circus crowd with his colorful costume and his steadiness on stilts. His is a formidable presence.
Sonny Angel mini figure Circus series -Join the Circus Edition- will be released on the 10th August, 2022.
※Secret means a figure that has a lower appearance rate than regular figures.
※Please note: Release date and product specifications may be changed, postponed or canceled without notice.
※Release dates vary by country.