New Release : Sonny Angel is wearing colorful fruit and vegetable headdresses and is mischievously climbing up onto something!『HIPPERS Harvest Series』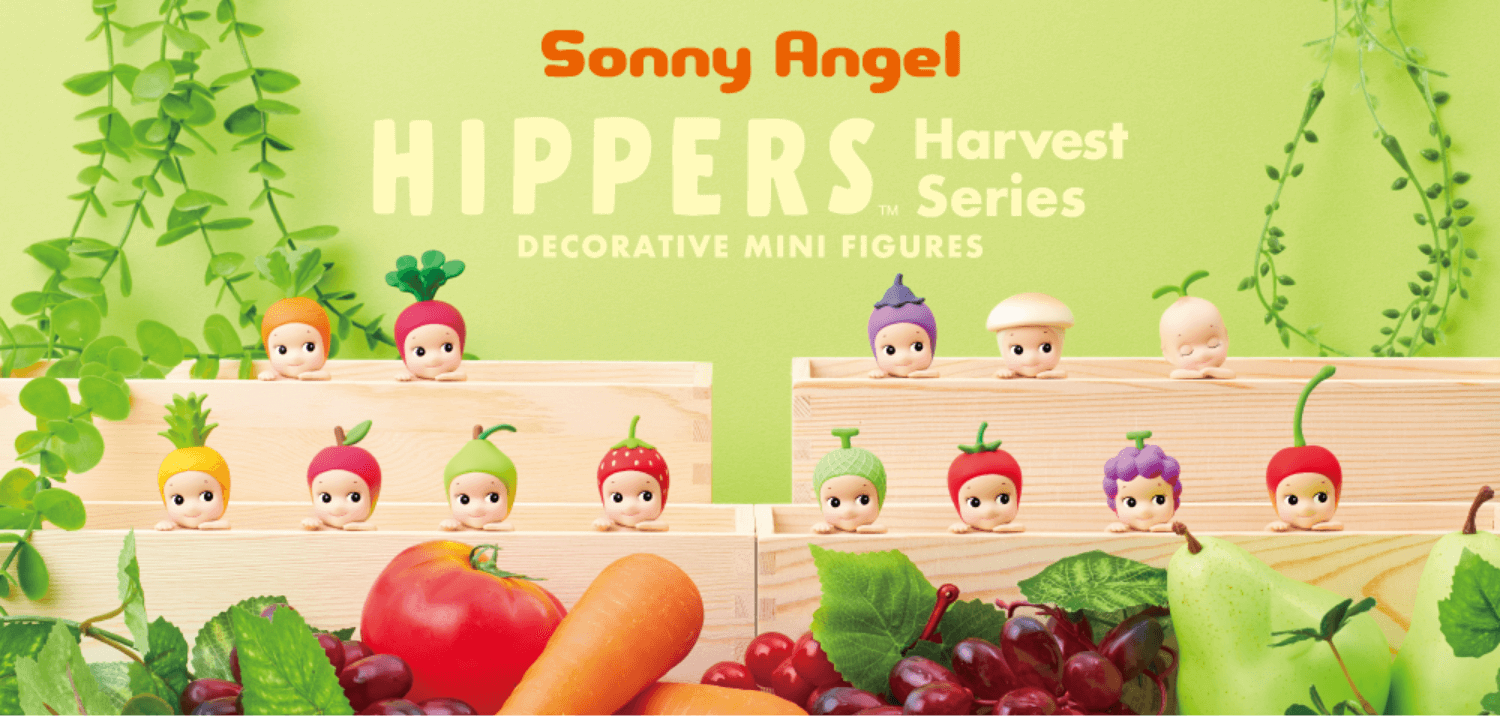 We are proud to introduce the HIPPERS Harvest Series, the anticipated second installment of HIPPERS, Sonny Angel decorative figures that can be attached to almost anything around you. The theme for this second Hippers series is "Harvest", calling to mind a seasonal bounty of fruits and vegetables. The adorable "climbing" pose makes you want to harvest these as soon as possible. You can't help but want to harvest them all. In addition to decorating smartphones and computers, this series will bring you happiness when you fix them on dining tables, in the kitchen, or even on to flower pots.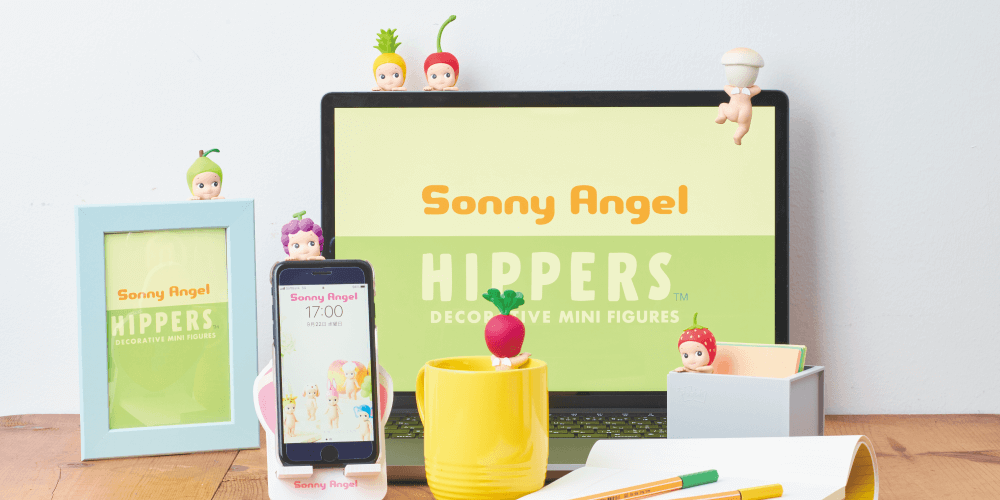 With Hipppers it is easy to bring cuteness to your workspace so that Sonny Angel can always watch over you to improve your daily life. Where will you decorate?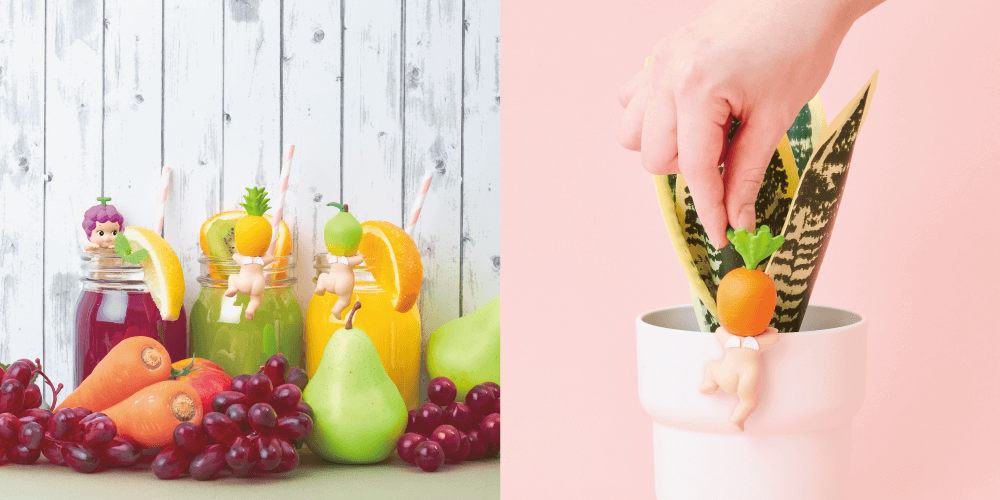 Attach a Harvest Hipper to your dining table, kitchen appliance or cannister. If you attach it to a flower pot, be careful so that you don't harvest Sonny Angel unintentionally.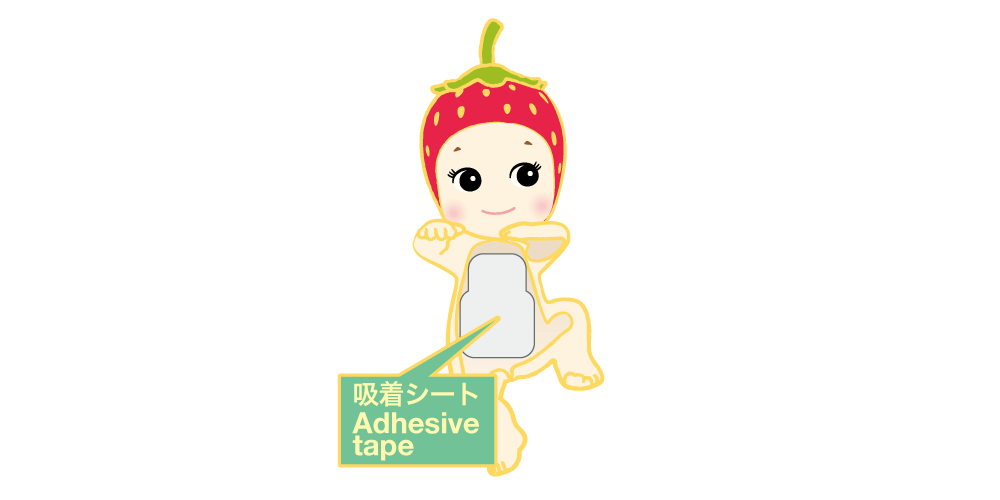 You can attach HIPPERS to any flat surface with the supplied adhesive tape. You can remove and reattach the adhesive several times. *Adhesive strength may decrease depending on the material and condition of the surfaces to which it is attached.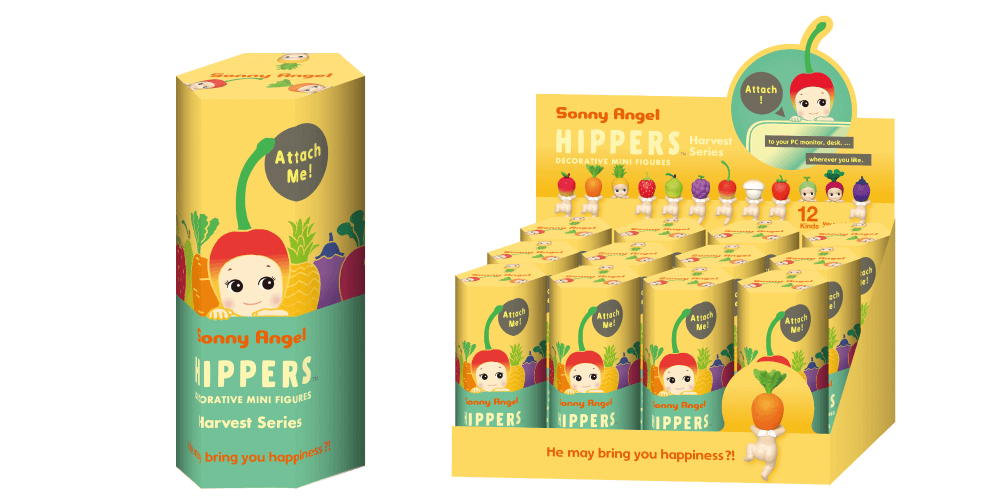 The vivid package design recalls the freshness of fruits and vegetables. There are 12 types of figures + 1 secret for a total of 13 types. Half the fun is finding out which Sonny Angel you will meet when you open the package.
■『Sonny Angel HIPPERS Harvest Series』Line up
The stems and leaves are slightly larger than regular mini figures. In addition to popular characters, new characters are also included in this series♪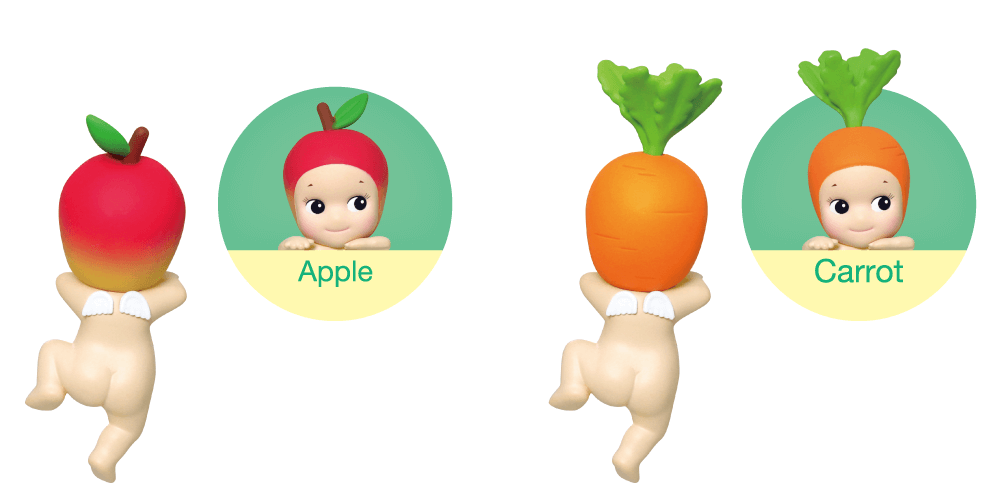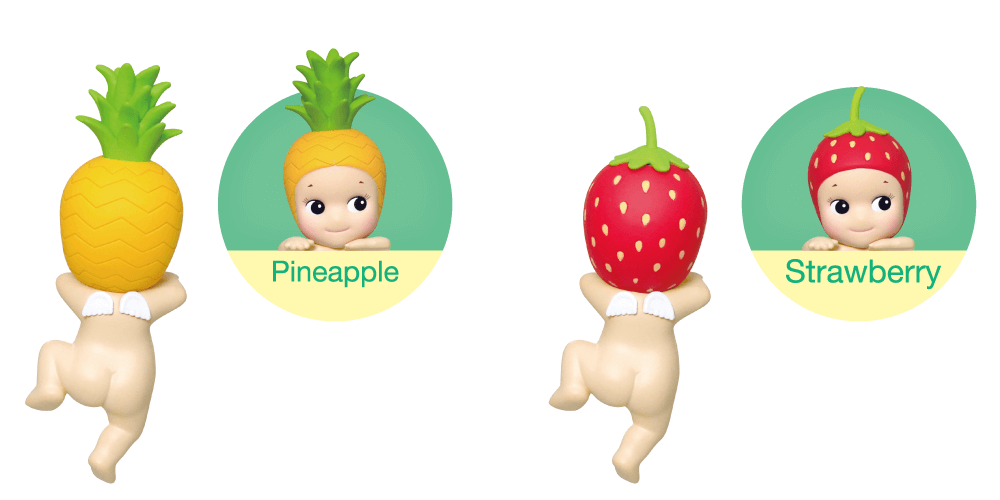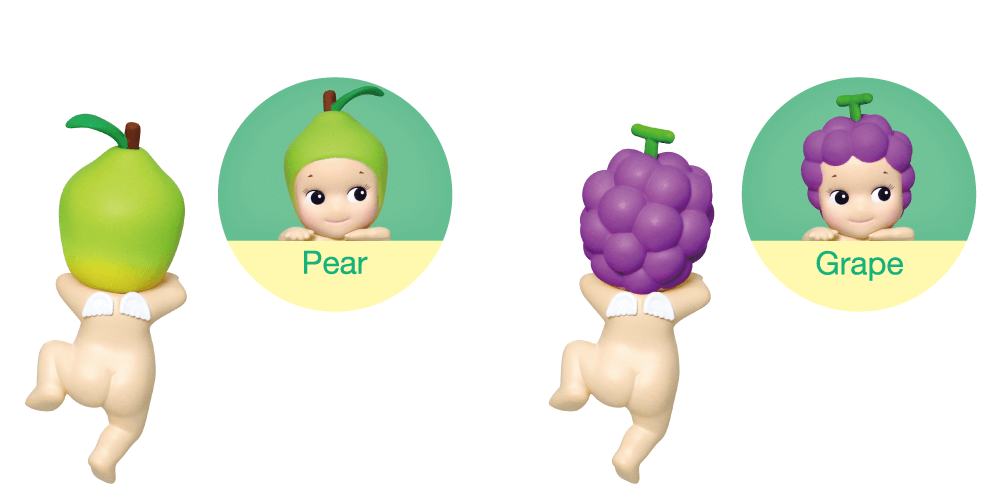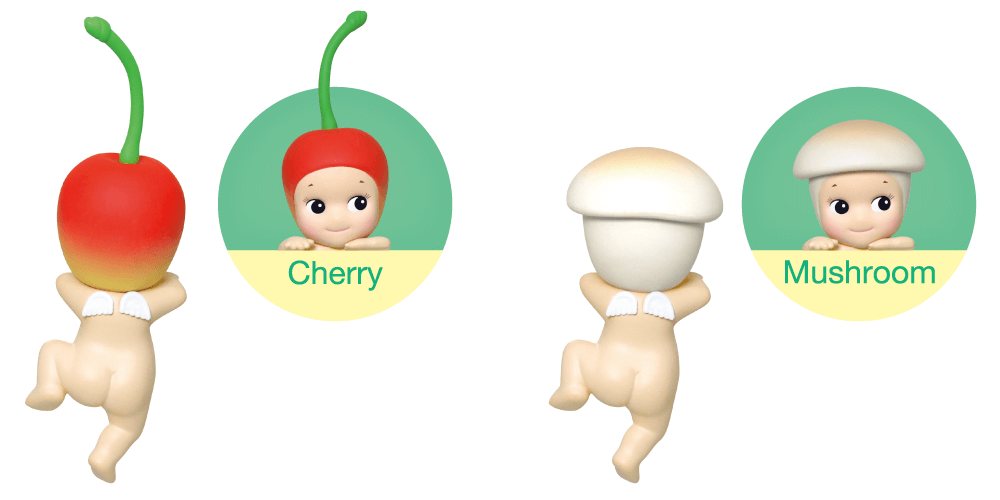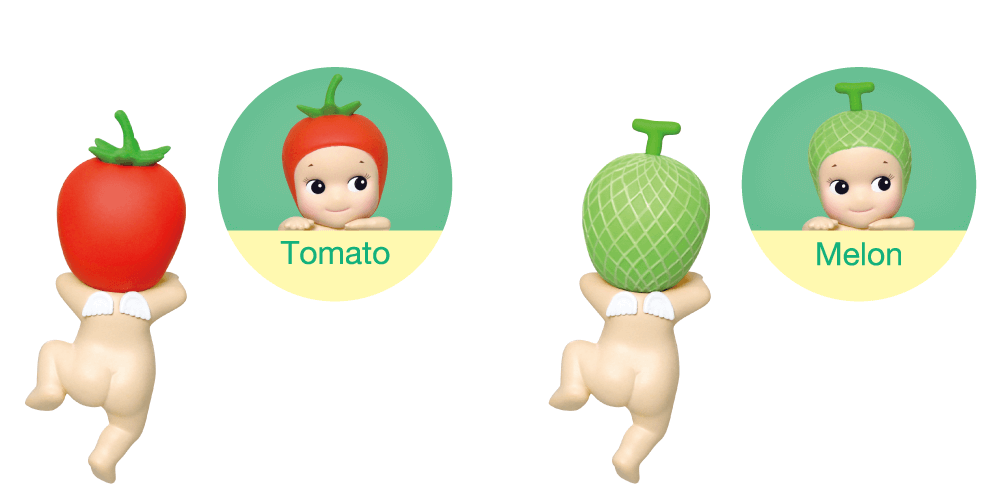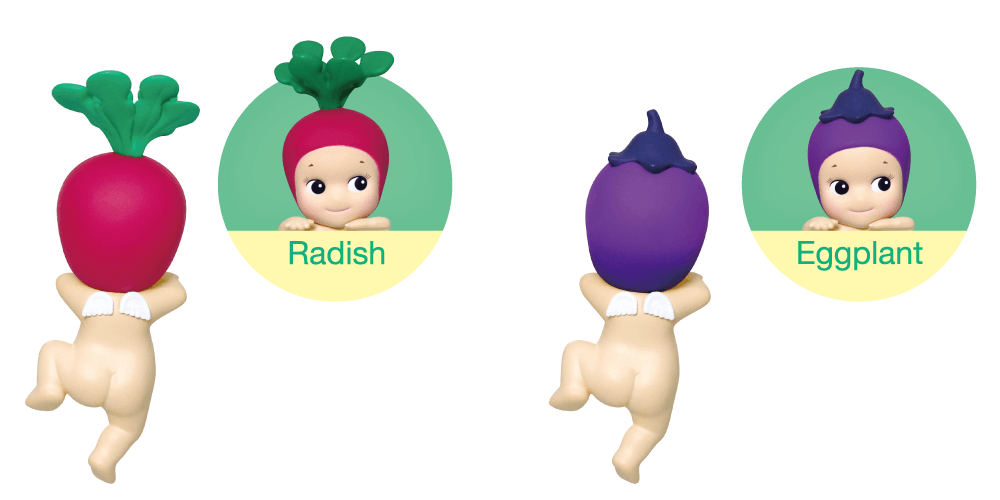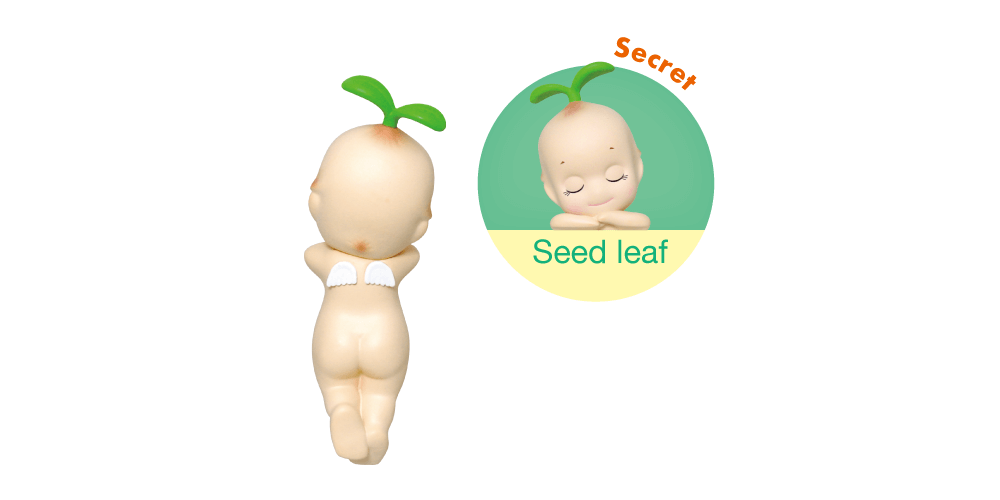 Sonny Angel HIPPERS Harvest Series will be released on the 6th October, 2022.
※Release dates vary by country.
※Secret means a figure that has a lower appearance rate than regular figures.
※Please note : Release date and product specifications may be changed, postponed or canceled without notice.