New Release:Show your feelings with a Sonny Angel Flower Gift! 『Sonny Angel mini figure Flower Gift』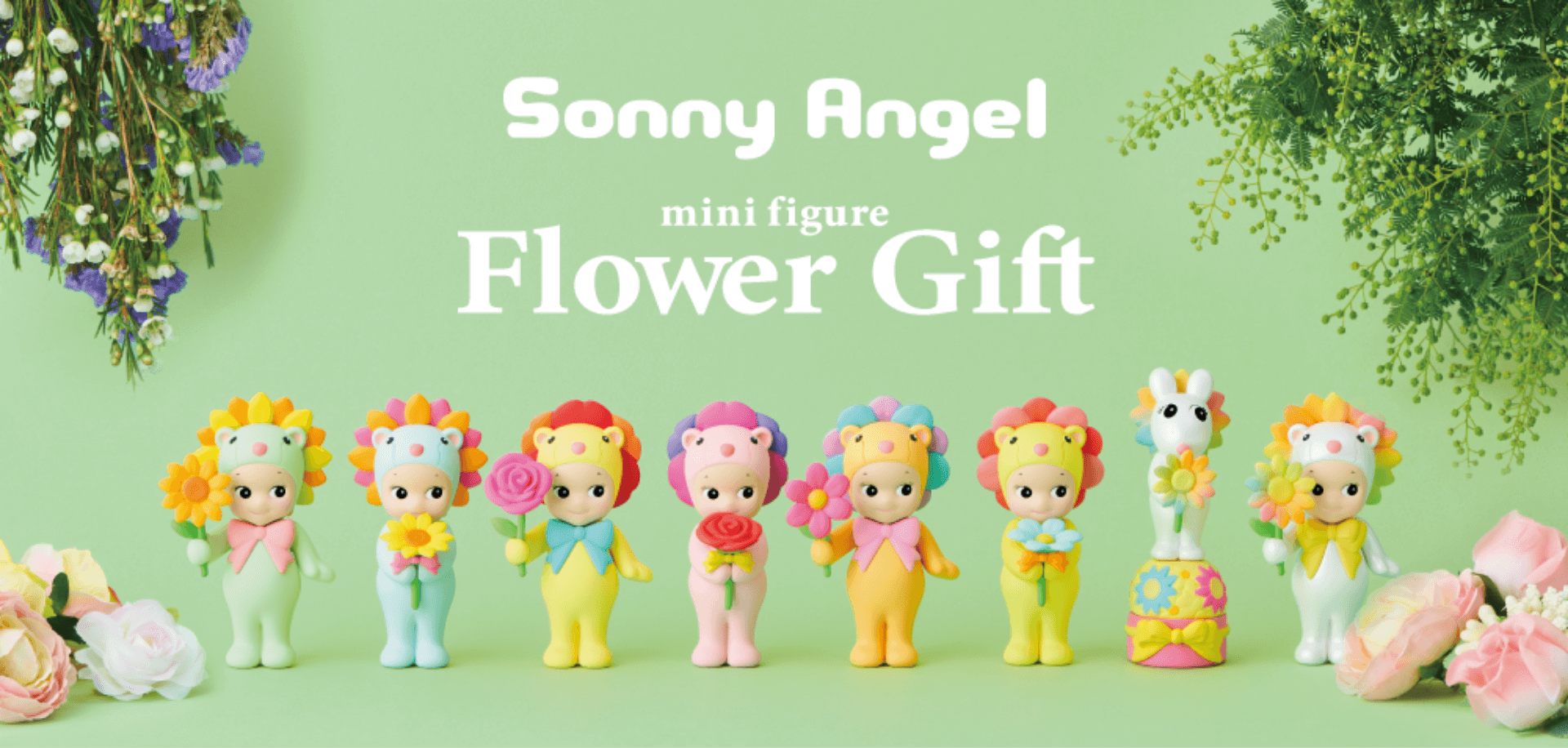 A Sonny Angel Lion figure delivers flowers and warm feelings.
This new Sonny Angel special series is sure to be a new favorite among fans.
Sonny Angel Lions are presenting flowers and have manes decorated with matching blossoms.
The Sunflower, Daisy and Rose each has a specific meaning… longing, hope and beauty respectively.
These mini figures will help you convey your feelings of love and appreciation to the recipient.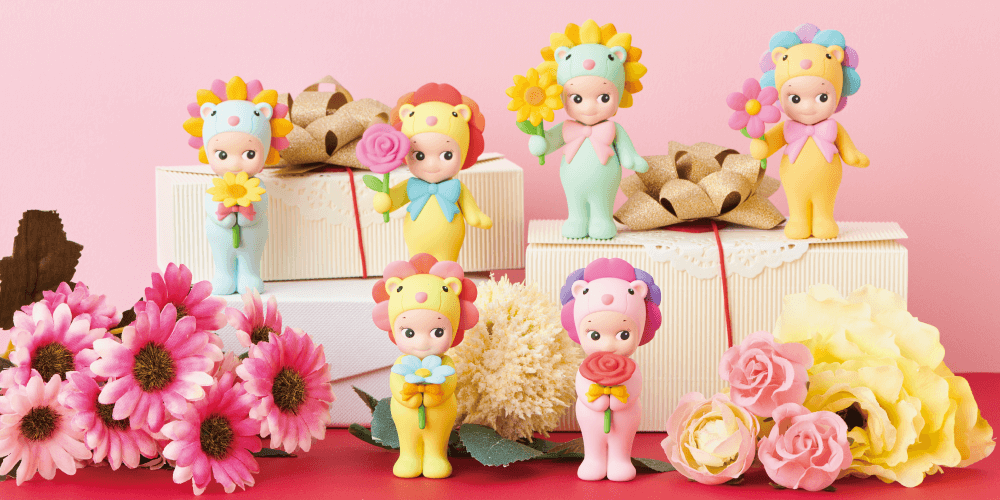 Everyone is so happy to have it! Decorate and heal! The Sonny Angel Lion figure can be used for all occasions of giving a bouquet. It is also recommended as a small gift.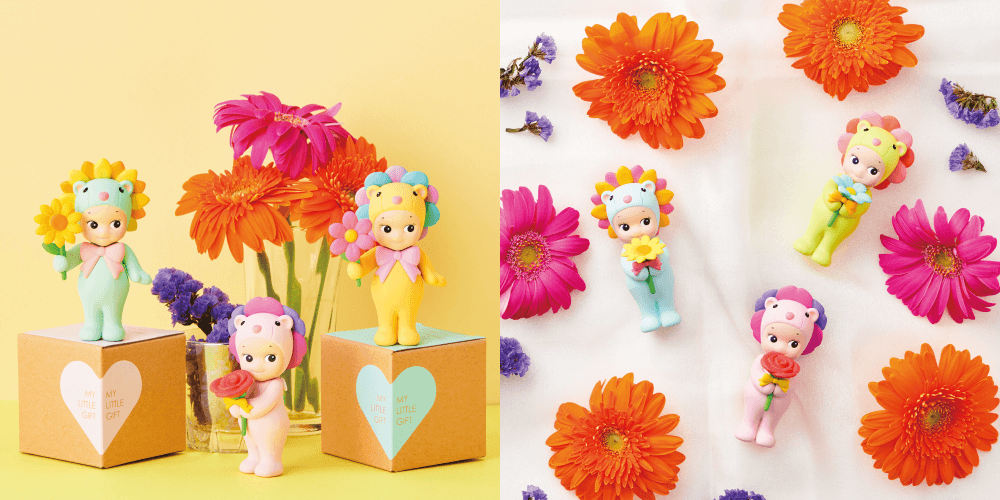 Flowers are said to have a healing effect. If you decorate a Sonny Angel flower lion in your room, it will brighten up the space and make you feel happy just by looking at it.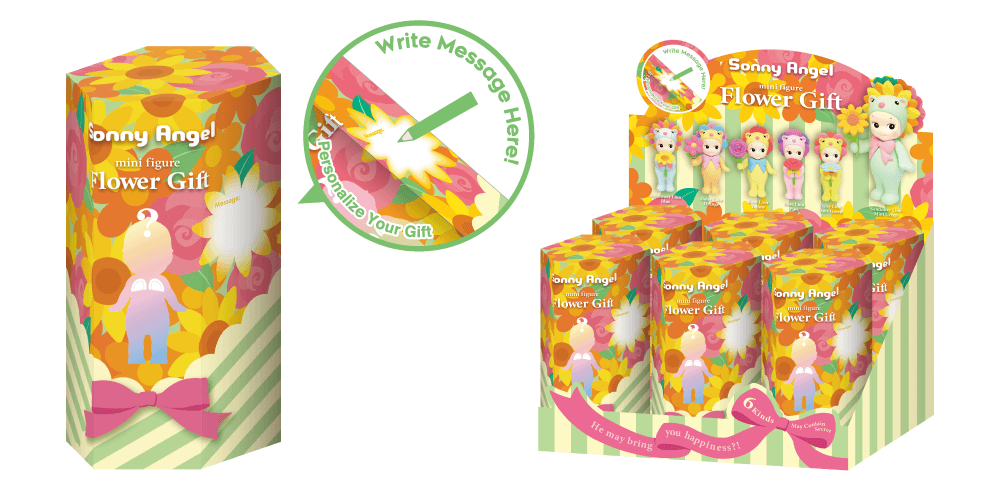 The package, which is designed with a ribbon in the image of a bouquet, is easy to give as a gift. There is also a space where you can write a message. There are 6 types of figures + 2 secrets for a total of 8 types. Half the fun is finding out which Sonny Angel you will meet when you open the package.
■『Sonny Angel mini figure Flower Gift』Line up
Sunflower
The flower language of the sunflower is "admiration", "passion", "only looking at you", etc. There are many positive messages, and it is a perfect flower for when you want to send an ale to someone you care about, or for a proposal.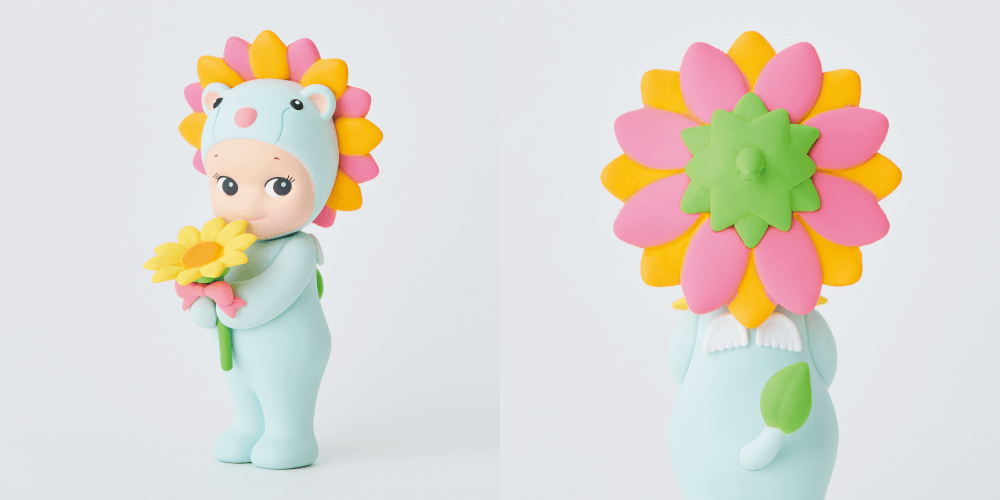 Sunflower Lion Blue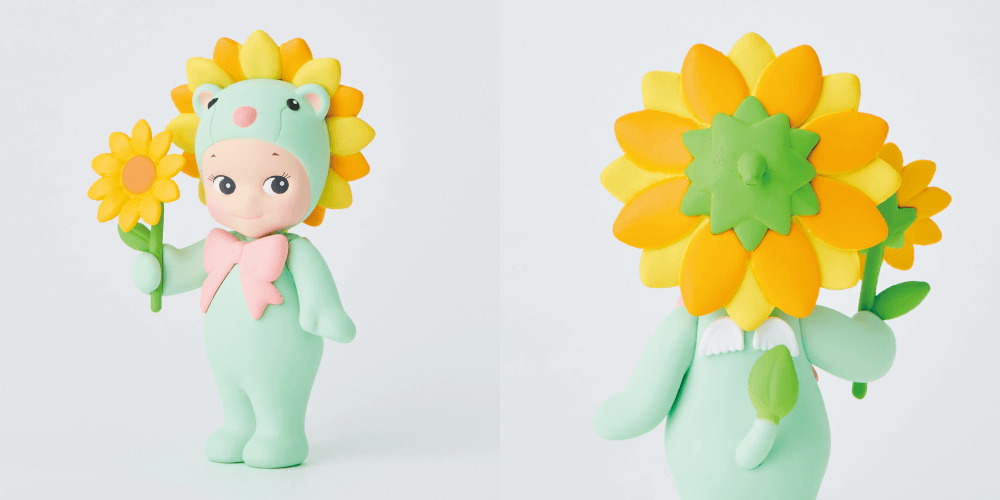 Sunflower Lion Mint Green
Rose
The flower language of roses often symbolizes "love" and "beauty," and red roses mean "I love you." Purple roses seem to convey romantic messages such as "pride" and "respect".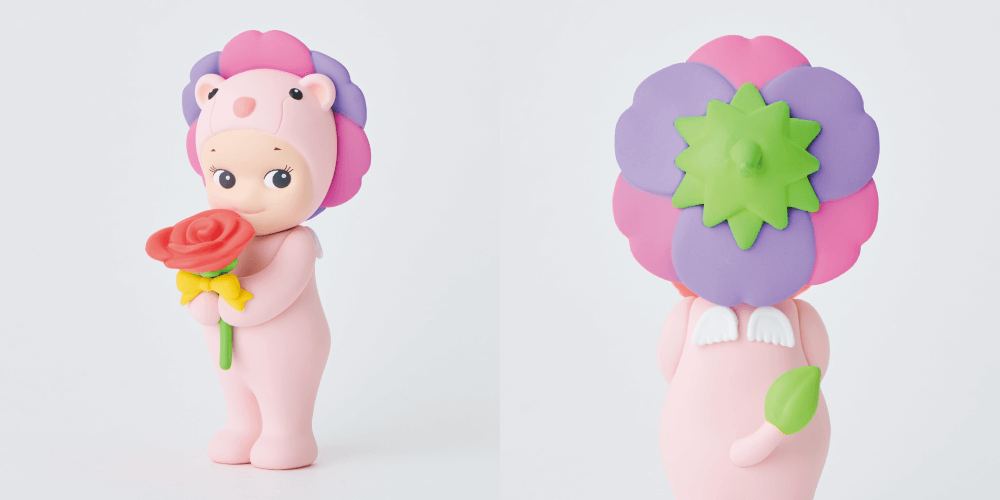 Rose Lion Pink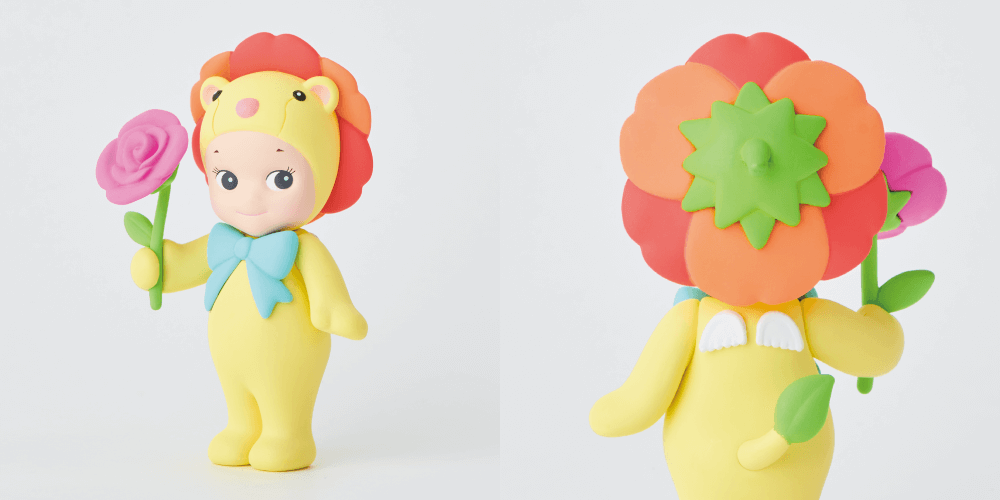 Rose Lion Yellow
Daisy
Daisy's flower language has bright meanings such as "peace," "hope," and "energy." so it is likely to deliver the message you want to send to your loved ones strongly and straightforwardly.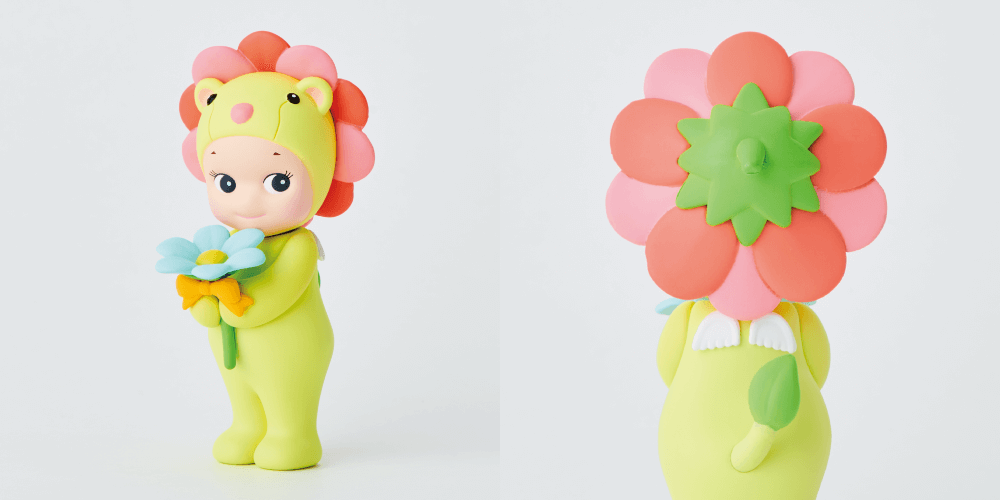 Daizy Lion Lime Green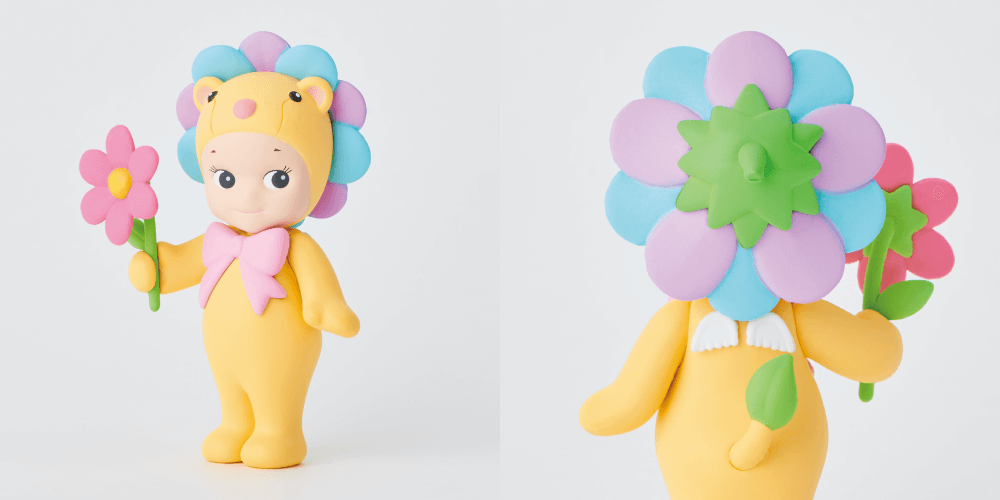 Daizy Lion Orange
Rainbow Sunflower ※Secret
Rainbow sunflower. A rainbow is said to be a symbol of good luck, such as "wishes come true" and "good things are about to happen." You will be able to convey a special message suitable for a secret figure.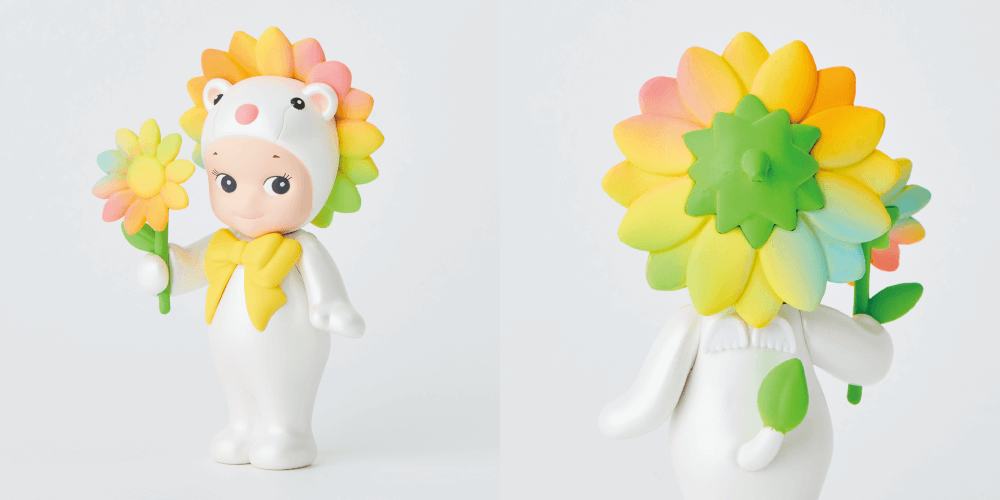 Sunflower Lion Rainbow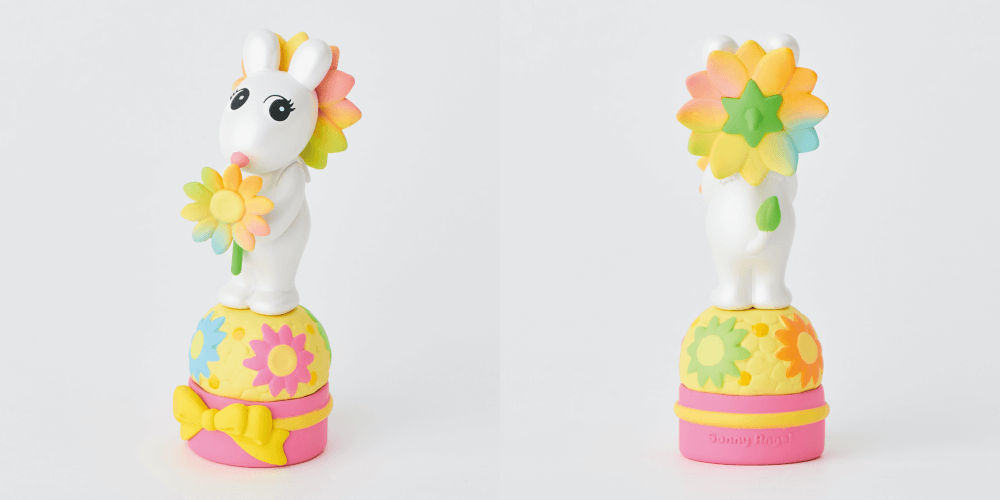 Robby Lion Rainbow
Sonny Angel mini figure Flower Gift will be released on the 9th March, 2023.
※Release dates vary by country.
※Secret means a figure that has a lower appearance rate than regular figures.
※Please note : Release date and product specifications may be changed, postponed or canceled without notice.