Sonny Angel 20th Anniversary regular series popularity poll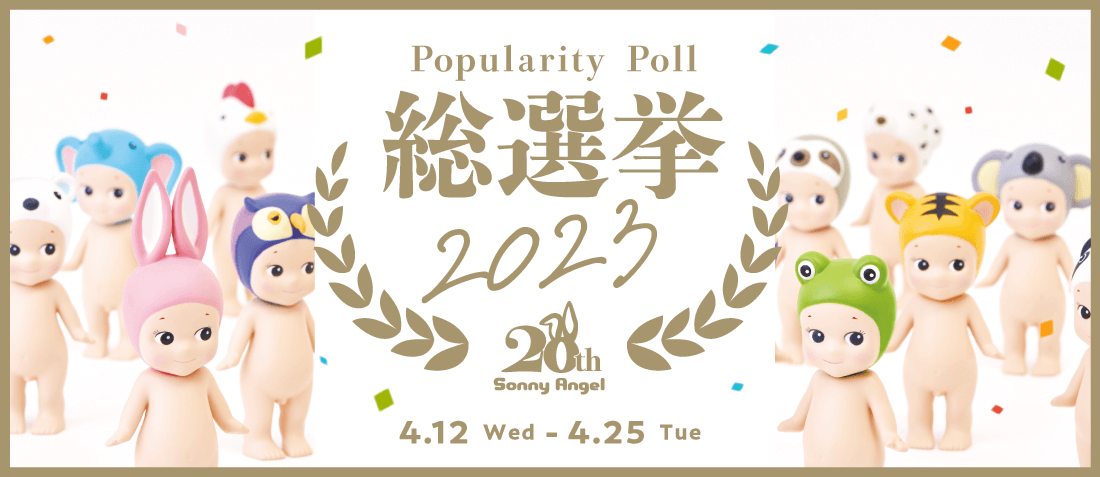 It's been 20 years since Sonny Angel was born. He is always by your side to make you smile.
In this momentous year, we are conducting a popularity poll for "Sonny Angel Regular Series" !!
Will your favorite Sonny Angel be the most popular one?
The top vote getters will be released as Sonny Angel 20th Anniversary products at a later date.
We look forward to receiving your vote.
■Voting period
12th April 2023 ~ 11:59PM 25th April 2023
■Applicable figures
Sonny Angel Regular Series (All 9 series including Animal 1 – 4, Marine, Fruit, Vegetable, Flower, and Sweets). Secret figures are not included in this poll.
■Voting results
Voting results will be announced on our website around mid-May.
Click here to vote>>https://www.sonnyangel.com/en/vote-2023/