New Release: Sonny Angel tenugui towel in collaboration with the tenugui towel brand "Kamawanu"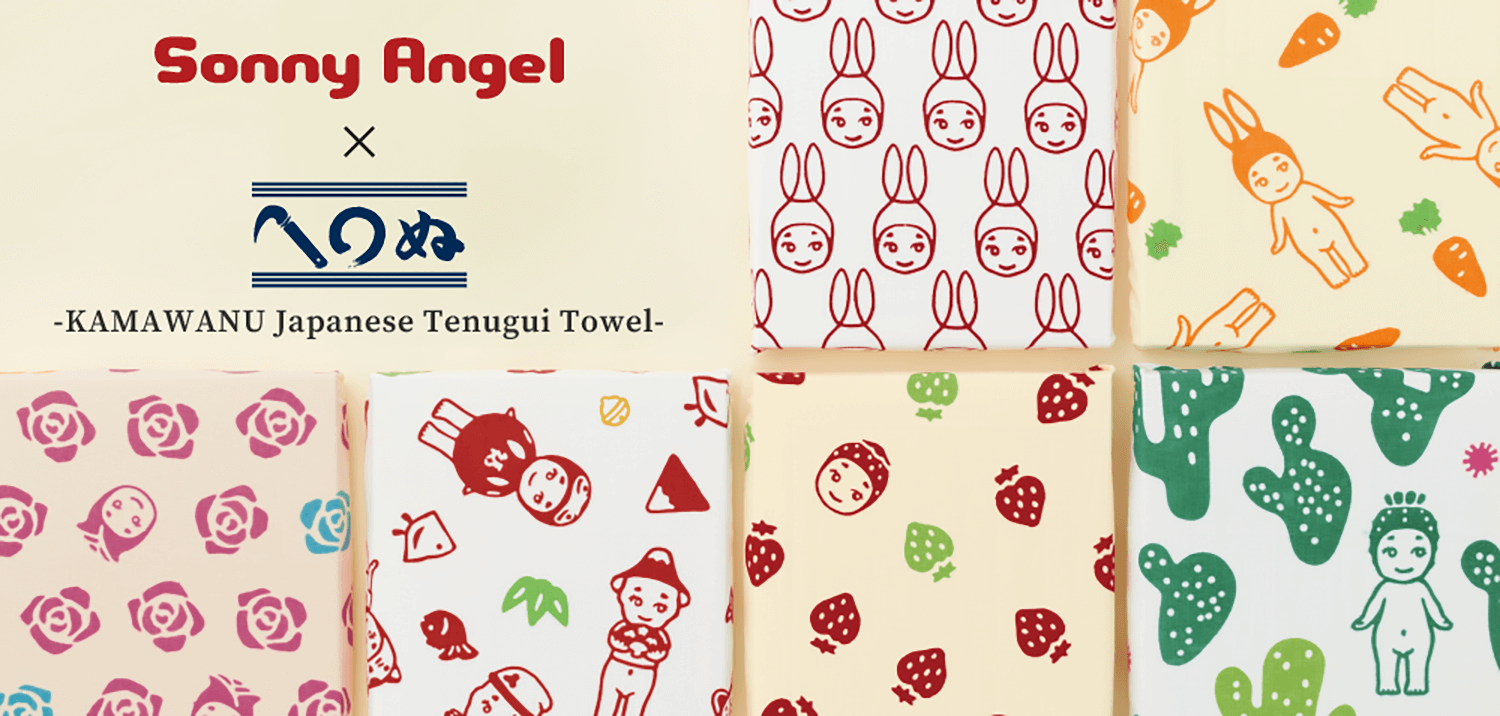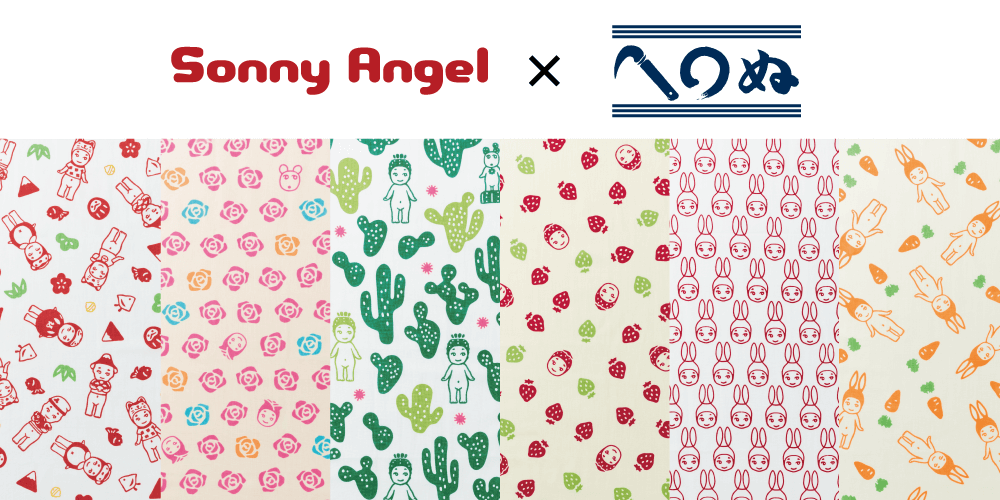 Sonny Angel's first tenugui is now available in collaboration with "Kamawanu", one of Japan's leading tenugui brands! This first introduction includes 6 different tenugui patterns. Tenugui is a type of traditional Japanese towel. It features a smooth texture and can be used for various purposes other than drying your hands and body. Tenugui are very common in Japan and have been available for many years. More recently, Tenugui with fashionable patterns and designs have been created. They have evolved from items of convenience to decorative accessories and statements of the user's personality. How about adding color to your daily life with a Sonny Angel designed tenugui?
■Lineup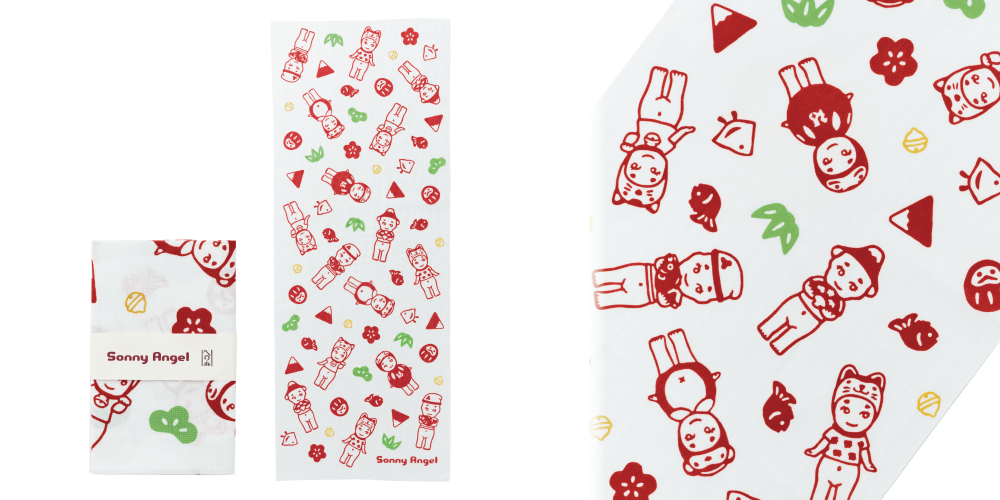 Japanese Good Luck
This design is traditionally Japanese, like a Daruma Doll or Mt. Fuji. Perhaps this pattern will bring you good luck!?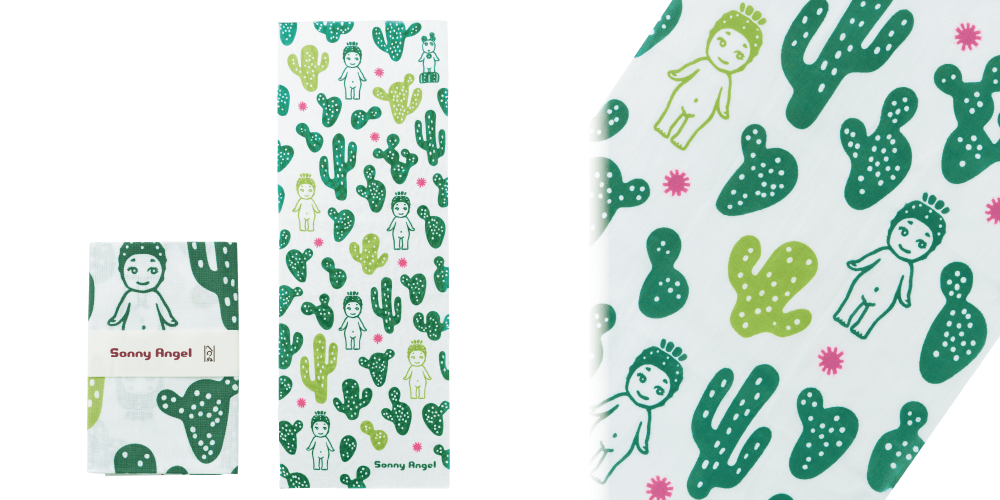 Cactus
This unique pattern combines cactus of various shapes. Its vivid green color gives is refreshing.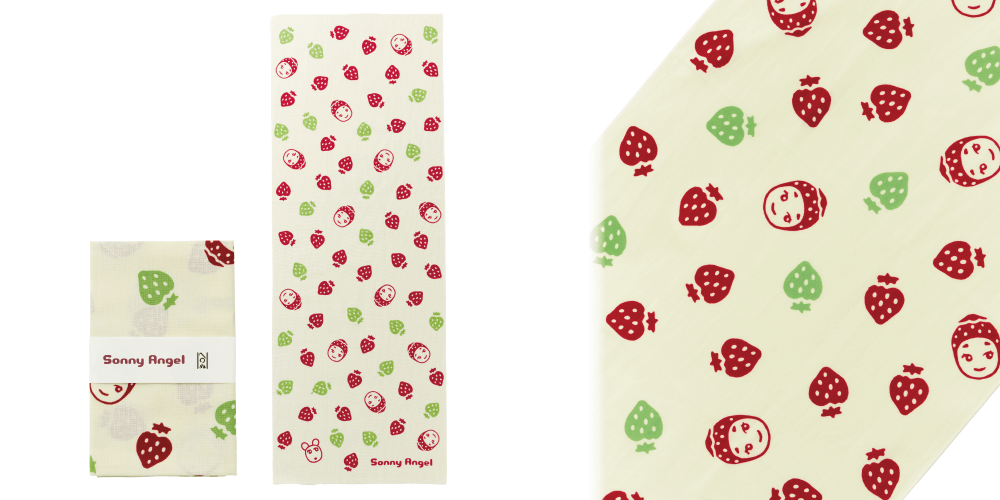 Strawberry
The design is studded with strawberry Sonny Angels. Of course, there is also a Robby Angel.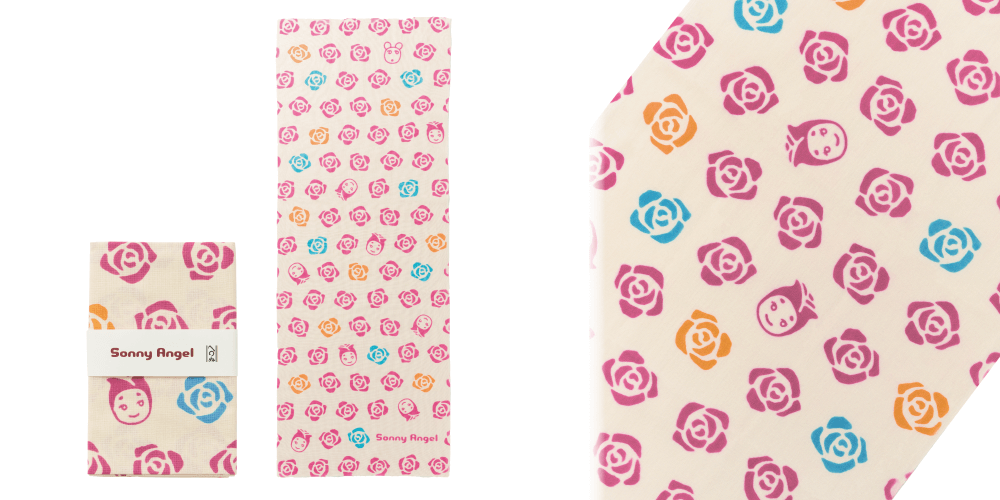 Rose
This tenugui features an elegant design with a rose pattern on a warm-toned beige background and a subtle Sonny Angel decoration.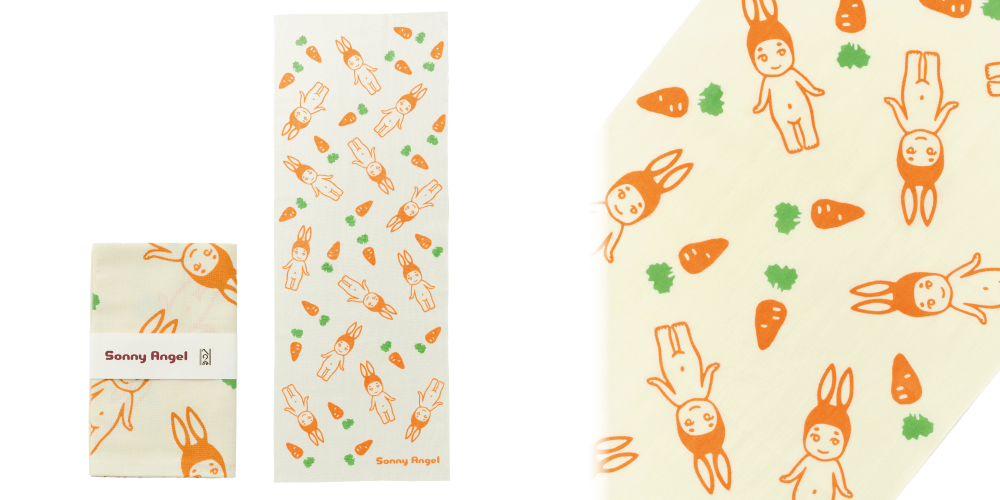 Carrot Rabbit
A design with a carrot attached to the popular Sonny Angel rabbit. Our hearts are healed by this gentle pattern.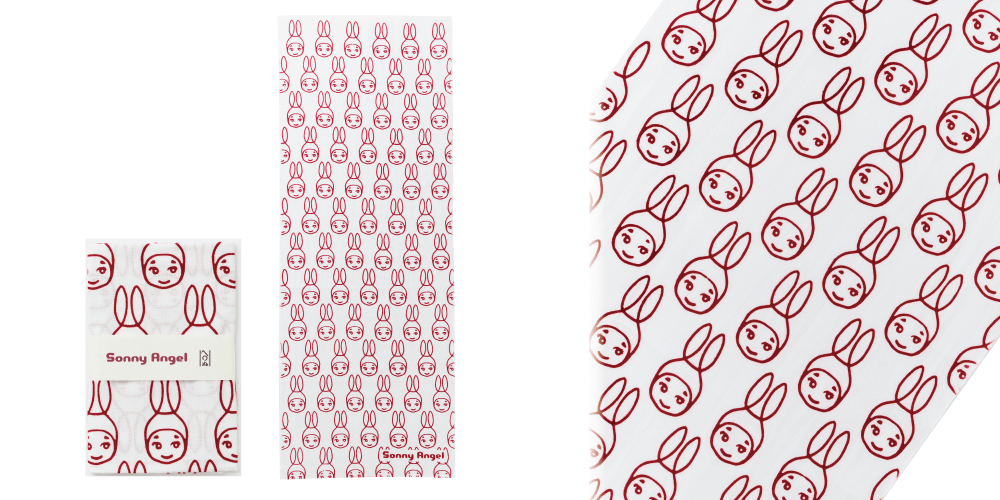 Step and Repeat Rabbit Design
The repeating rabbit pattern is a beautiful tenugui design. Sonny Angel is expressed in a classic pattern.
About KAMAWANU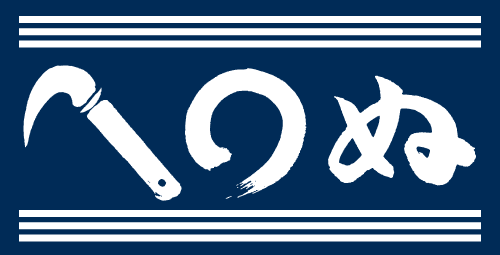 Kamawanu is one of Japan's leading tenugui brands, with a reputation for craftsmanship based on traditional Japanese culture. A method established more than 100 years ago called "chusen", known in English as "thread dyed", transforms raw thread into colored thread resulting in very durable color. Kamawanu tenugui are made using traditional techniques with a long history. Kamawanu offers over 400 types of hand towels, from classic to modern patterns that are loved not by Japanese and many others around the world.
Kamawanu official web site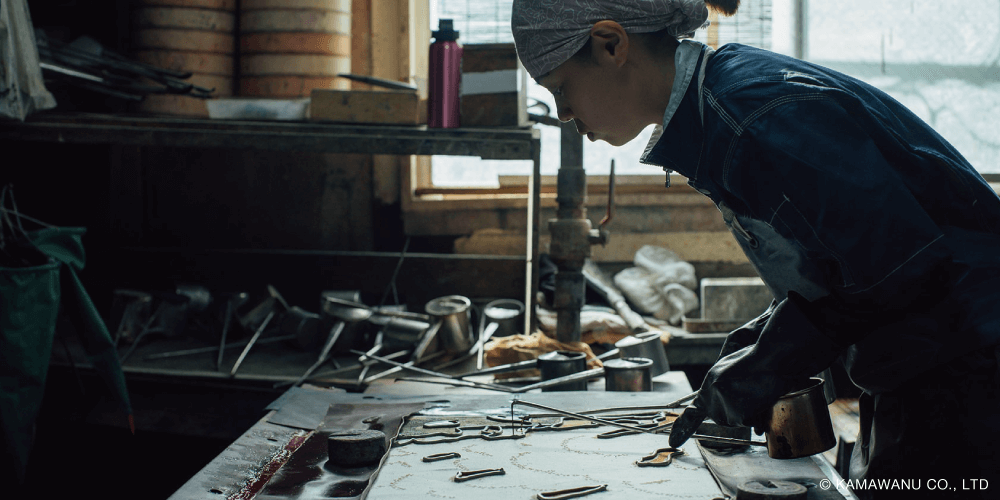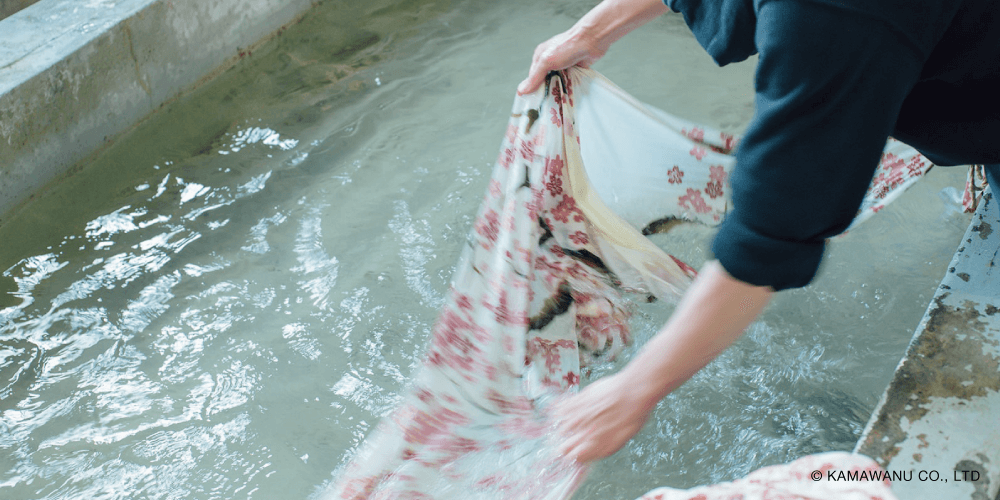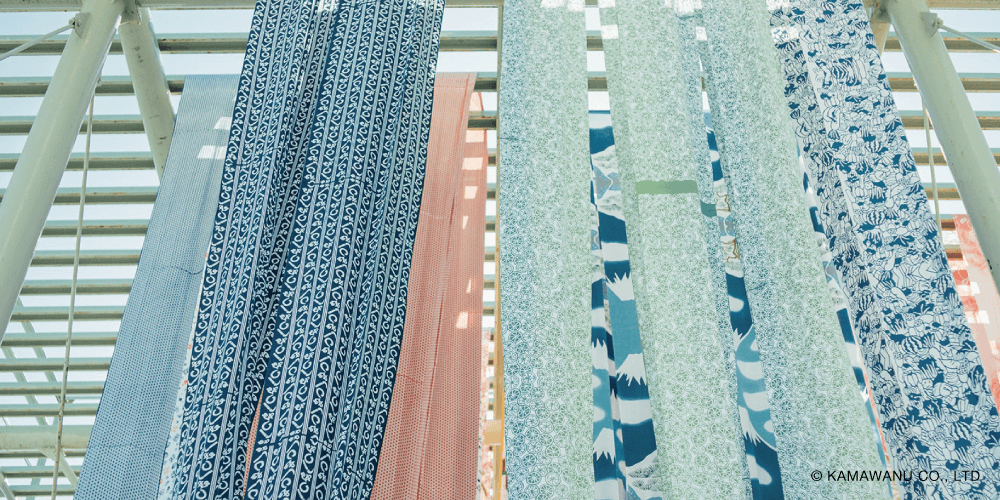 All of Kamawanu's tenugui are hand-made by skilled craftsmen. Each batch of tenugui is the result of hours of care and labor by individuals' attention to the smallest details—how craft should be! The more you wash a Kamawanu tenugui, the softer it becomes. Tenugui are dyed and woven, not printed. The "chusen" technique which dyes all the way through the material, makes each tenugui reversible. Chusen-dyed colors fade only slightly over time, providing the experience of the colors "relaxing" with regular use. With more use and washing, Kamawanu tenugui become personalized objects, reflecting the Japanese term "mono no aware", or empathy for objects.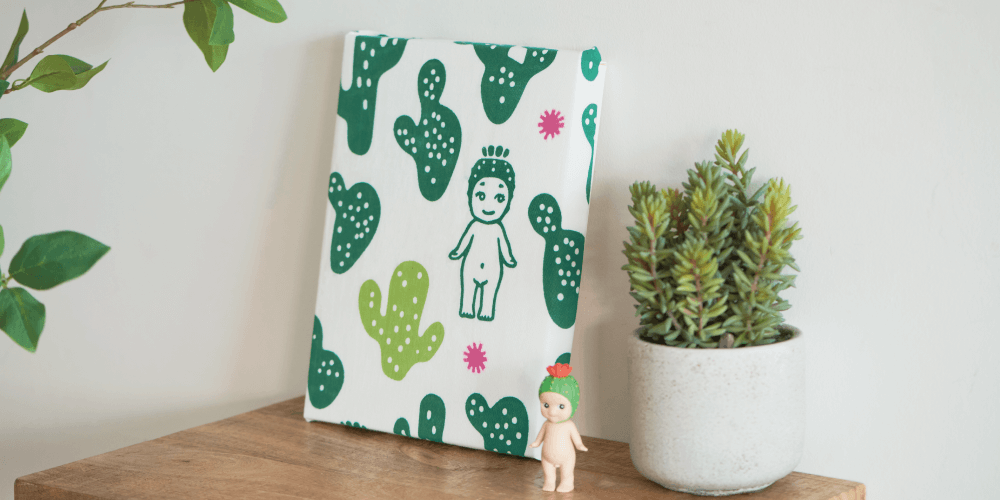 Since ancient times, there are many Japanese patterns which are rich with meaning and reflect a life filled with wishes and dreams. At Kamawanu, They incorporate these historical, auspicious motifs into the design of their tenugui — a reflection of tradition. At the same time, Kamawanu also create new designs that are well-loved across Japan and the world. This mix of the historical and the new that Kamawanu has cultivated reflects an intentional desire to create "tenugui that will still be loved 100 years from now".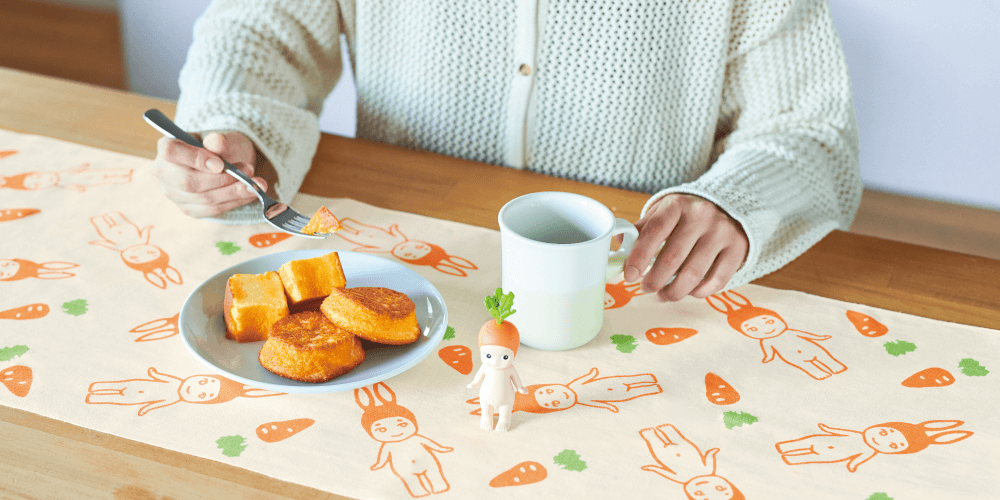 Kamawanu tenugui are multi-purpose accessories designed to complement your home life in a variety of ways that are both functional and decorative. Tenugui can be used as table runners, placemats, napkins, and as modern ornamentation to bring a splash of color and Japanese taste to your home.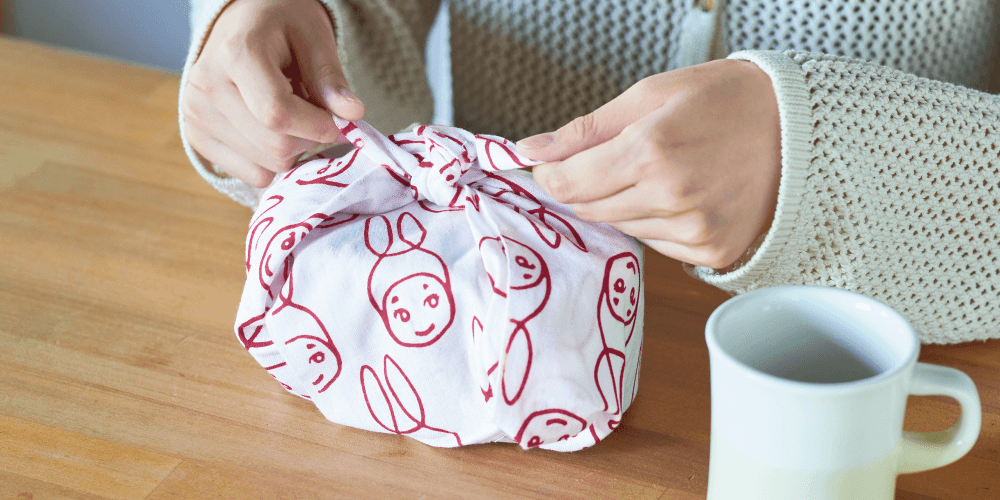 ■Attention:
・Since Kamawanu's products (TENUGUI and related goods thereof) are hand-dyed cloths, no two are the same color.
・Because they are hand-dyed products, the color may fade with use or wash. Please do not leave in water or hot water, and please wash separately from other items
・Due to the nature of the products, the edges of the cloth are cut off with no seam. Please understand that such edges are not defective.
・All of our products are manufactured under the standards of Japan.
◆Material:100% cotton
◆Product size:Approx. W900×H330/mm
◆Made in Japan
Available for pre-sale at Sonny Angel Online Store (Japan).
Scheduled to start selling at online stores in Hong Kong and Mainland China from October 2023. It is scheduled to be released in Europe and the United States around December 2023.
※There are some countries where this product is not scheduled to be released. Please contact your local distributor for details.
※The product's illustrations are for reference purposes only. The actual product may vary slightly.
※Please note : Release date and product specifications may be changed, postponed or canceled without notice.