The Milky Way Cake and the White Cat Maika
The white cat Maika and her companion robot are on a journey to the far reaches of space when they suddenly find that they've wandered into the "Milky Way Cake". They're in trouble! And of course, there's not a better time for a spot of tea than when you're in a pinch! In the zero-gravity setting, Maika and her robot eat and drink a spark-filled cream cake and twinkling tea to their heart's content.
I found it really adorable to see the Sonny Angel wearing a cake, so I transformed him into a "Milky Way Cake" full of stars and dreams. I also drew in a leisurely tea time of the white cat Maika and the robot with a storybook-style touch.
back to artist list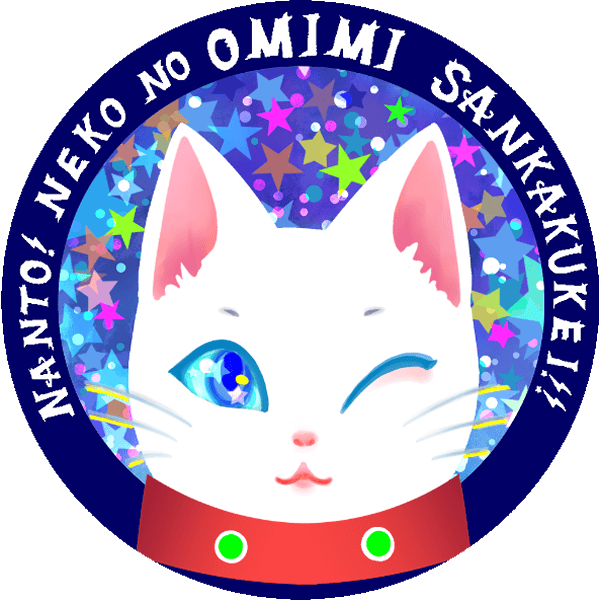 Kinseitou Hyakkaten
The Kinseitō Hyakkaten (Venus Lamp General Goods Store) is stocked with general goods, handmade items and associated stories that evoke a sense of nostalgia. The items in the store are based on a theme of a mysterious department store.
One of the characters that appears in the story is a space-traveling white cat named Maika, an original character who sprang out of a fictional science fiction novel. Some of her charming features include her triangular ears and a retro-style spacesuit.