TOKYO CITY MENTAL
The TOKYO CITY POP theme made me imagine a bright, graphic design. The cake that forms Sonny Angel's torso is surrounded by buildings and finished in bright colors like primaries and pastels. With the yellow sky and the three calm colors on Sonny Angel's head, I hope I've succeeded in creating a bit of a strange futuristic feeling that you associate with CITY POP. I found Sonny Angel's triangular eyebrows so cute and had lots of fun working with acrylic gouache.
back to artist list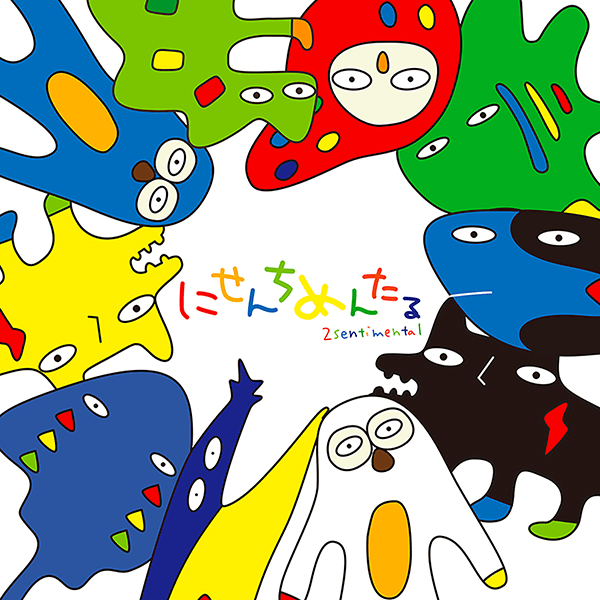 nisenchimentaru
In 2014, we formed the group "2sentimental".
We work as a pair and are based in Tokyo.
We used acrylics to merge a sense of two-dimensionality and depth to produce an new artistic perspective for the viewer.
Our goal is use motifs such as living creatures and dinosaurs to produce colorful, catchy works of art.