pop sweets style
Enjoying each day in a cute, pop TOKYO is probably something like this. The word "KAWAII" is familiar all around the world these days. I've expressed it in pastel pop colors that also have some nostalgia to them. On Sonny Angel's chest, candy, lollipops, and chocolate mint ice cream that look as if they are about to start dancing. You can't leave sweets out when you're talking about things KAWAII. I created a pattern of triangles and trapezoids to balance this so the work would not end up excessively sweet overall. I hope that I can give everyone viewing the work a sense of excitement that makes them want to put on some nice clothes and head out into the city.
little nature
I poured my hopes for a city that coexists with nature into the work of creating a piece for this exhibition, which takes TOKYO CITY POP as it's theme. Tokyo does in fact have many small spots where you can enjoy some greenery. I tried to be attentive to these kinds of small bits of nature in the city. This little rabbit, which looks like it's ventured out of the forest, is a symbol of nature. It would be lovely to be able to find a rabbit like this in some corner of the city. I worked to finish the piece as if I was adding a natural look to an antique ceramic bowl or plate from the old days. Wouldn't it be nice to do some quiet decoration, placing it next to something like a foliage plant?
back to artist list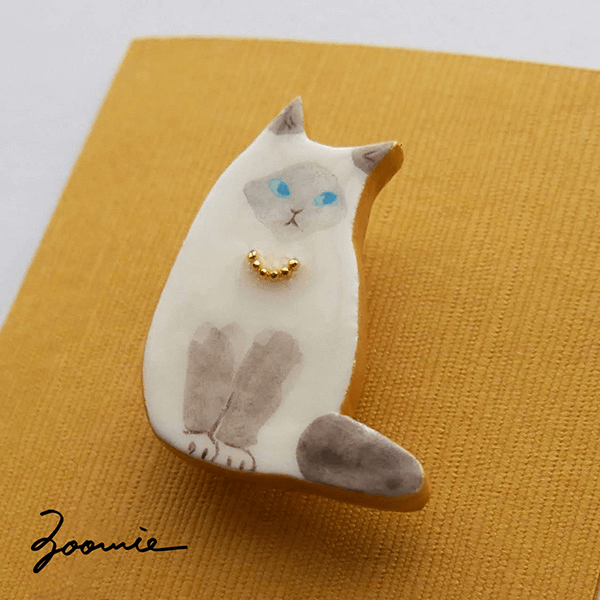 zoomie
The exhibited works will be released soon. Please look forward to it.