New Release: Sonny Angel mini figure -15th Anniversary Cake- Official Store Limited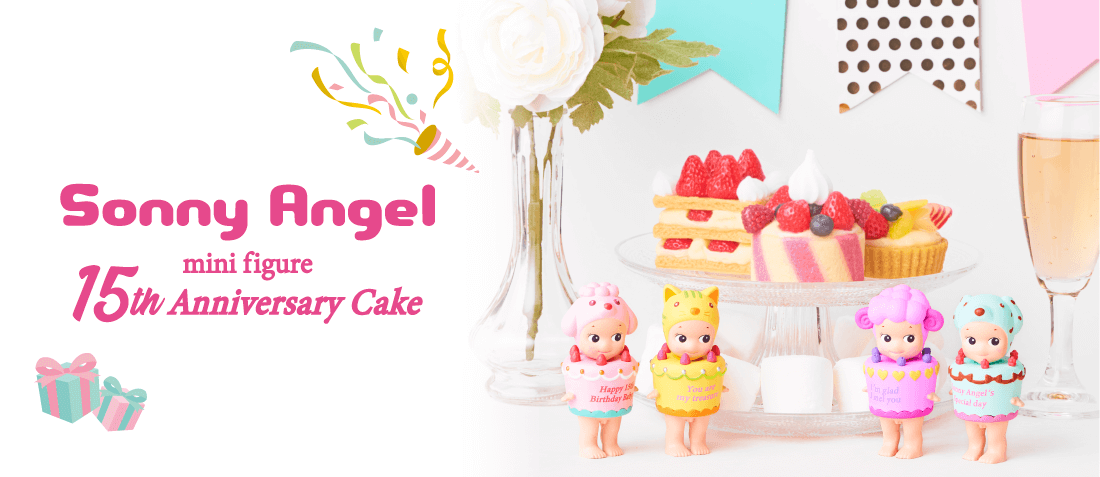 Sonny Angel is dressed in birthday cakes to celebrate his 15th Anniversary!! The color of the birthday cakes and the animals' expressions will surely give you that "yummy" feeling. Each cake includes a birthday message to add to the celebration. Sonny Angel 15th Anniversary Cake series comes in 4 kinds + secret.
Why don't you celebrate this special 15th anniversary together with Sonny Angel?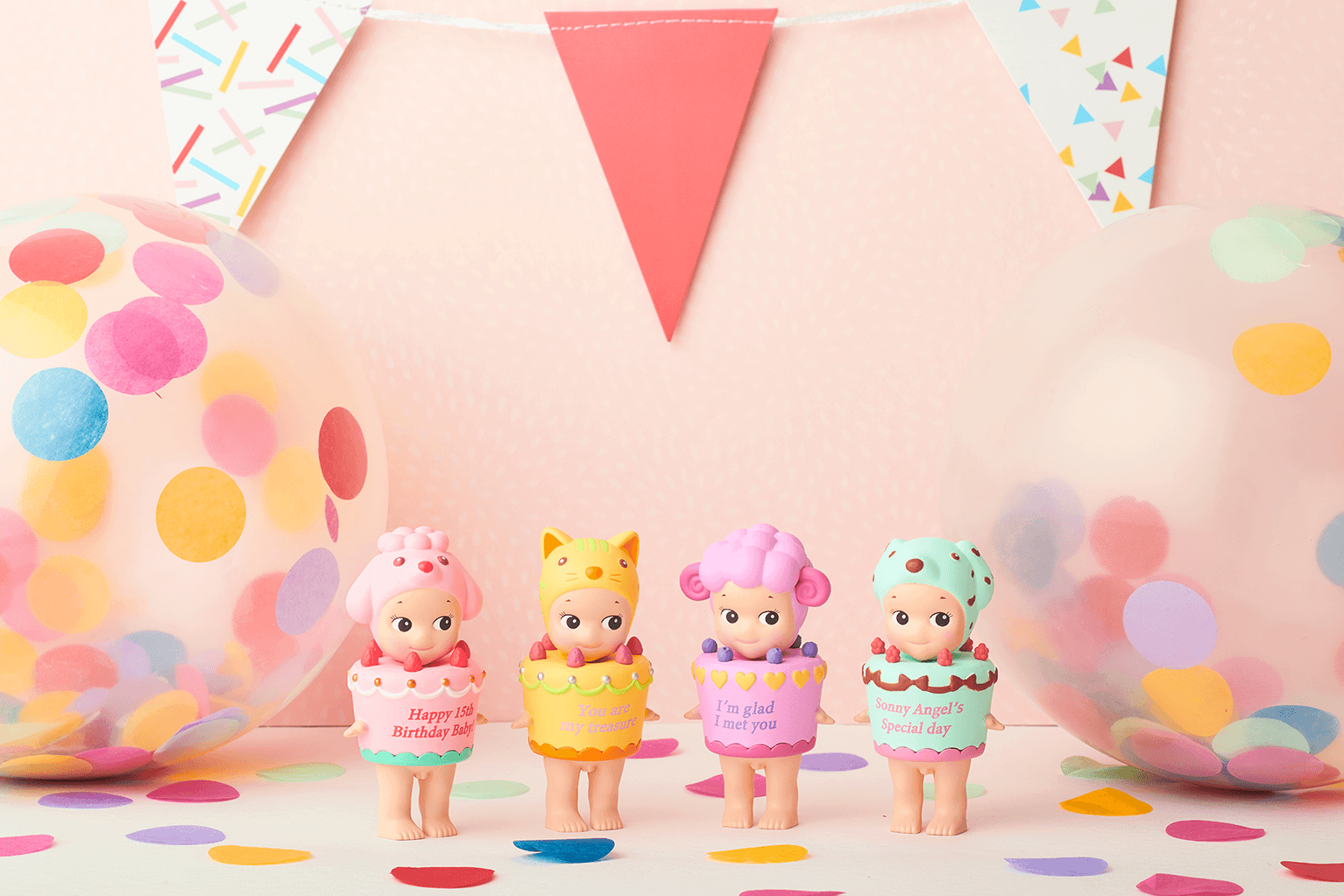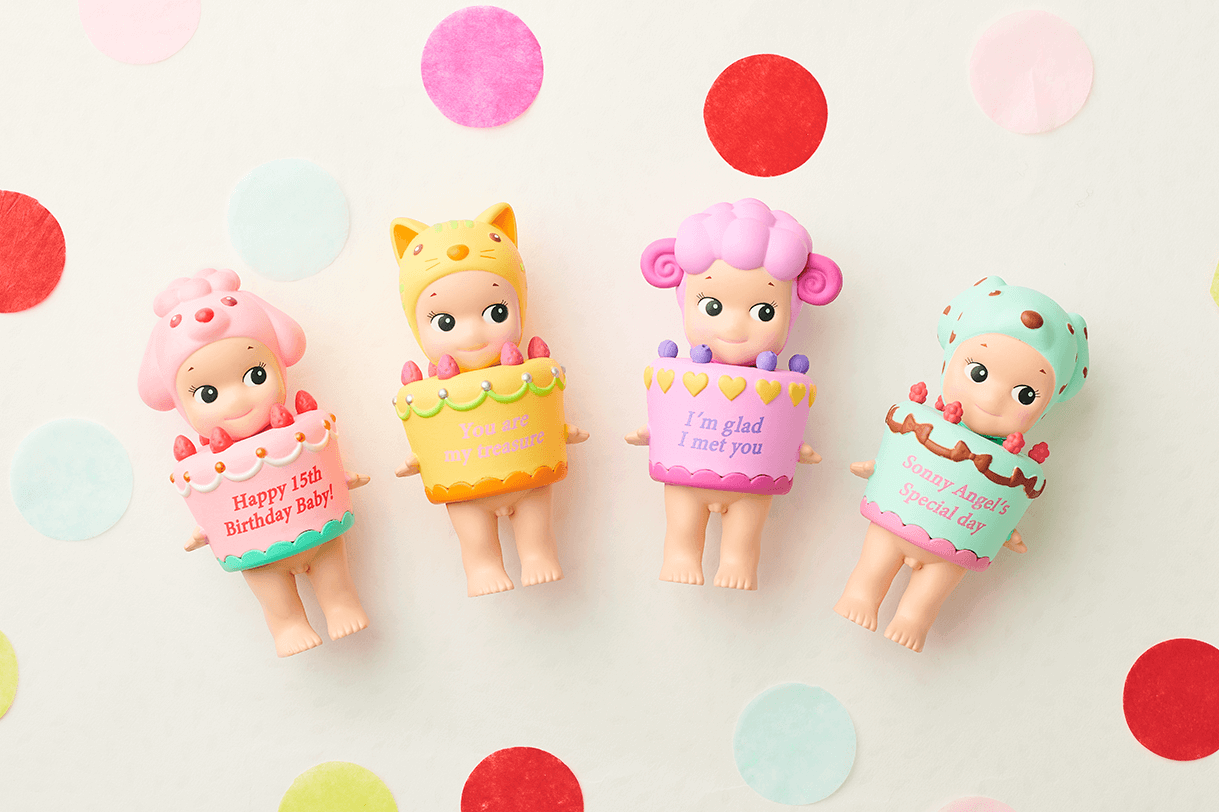 ■『Sonny Angel -15th Anniversary Cake-』lineup
Strawberry Cake Poodle
The poodle's drooping ears are just like whipped cream on a cake. This figure celebrates the 15th anniversary with the message "Happy 15th Birthday Baby!"

Lemon Cake Cat
The cat is dressed in fresh lemon cake. "You are my treasure" is thanking Sonny Angel fans for 15 years of your friendship.

Blueberry Cake Sheep
The sheep's horns and headdress resemble blueberries. "I'm glad I met you" is a message from Sonny Angel to you.

Mint Chocolate Cake Dalmatian
The pattern of the head of the dalmatian looks like a delicious chocolate chip.
The message, "Sonny Angel's Special Day," reminds us all that this figure celebrates Sonny Angel's significant birthday.

■Display Box
A special Display Box containing 4 blind packages will also be on sale!
The design for the gift-set box is inspired by birthday parties full of colorful party crackers and decorations.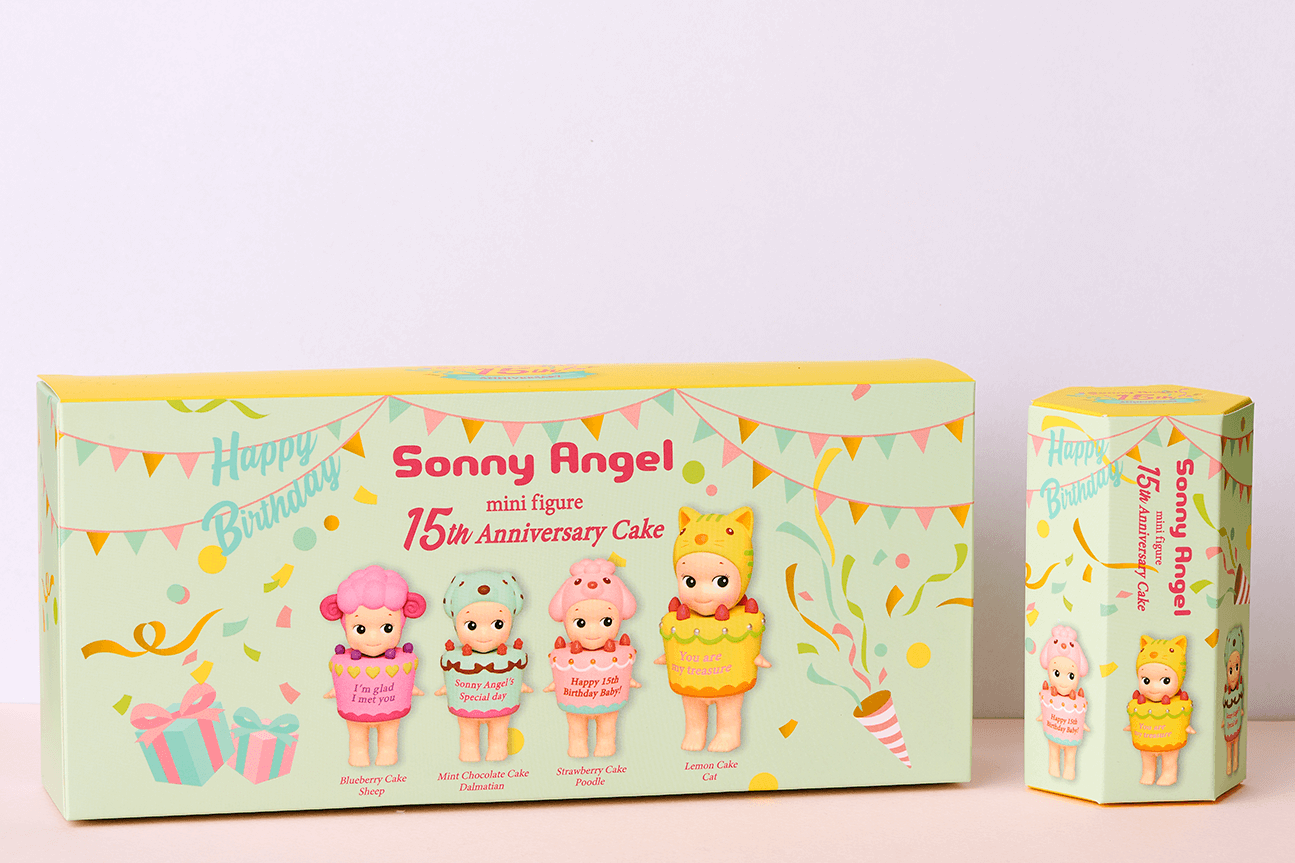 ※This commemorative series will be released in advance at the "Sonny Angel 15th Birthday Party ~ New Found Happiness ~" on April 26th.
■About Birthday Event
『Sonny Angel 15th Birthday Party ~New Found Happiness~』
【Date】April 26, 2019~May 6, 2019
【Event Time】10:00am~6:00pm(last entry will be 5:30pm)
【Place】TAKADANOBABA「THE FACTORY BY DREAMS INC.」B1F Event space 4-2-28, Takadanobaba, Shinjuku-ku, Tokyo JAPAN
※admission free
*The commemorative series will also be sold in limited quantities from May 15th only at the Sonny Angel official online store (Japan, Korea, USA, China, Hong Kong)*.
*This series will also be sold at a later date and in limited quantities at official Sonny Angel stores in other countries.
*Please note: Release timing and product specifications may be changed, postponed or canceled without notice.