New Release:Decorate your tree or room with Sonny Angel and have a happy holiday! 『Sonny Angel mini figure Christmas Ornament』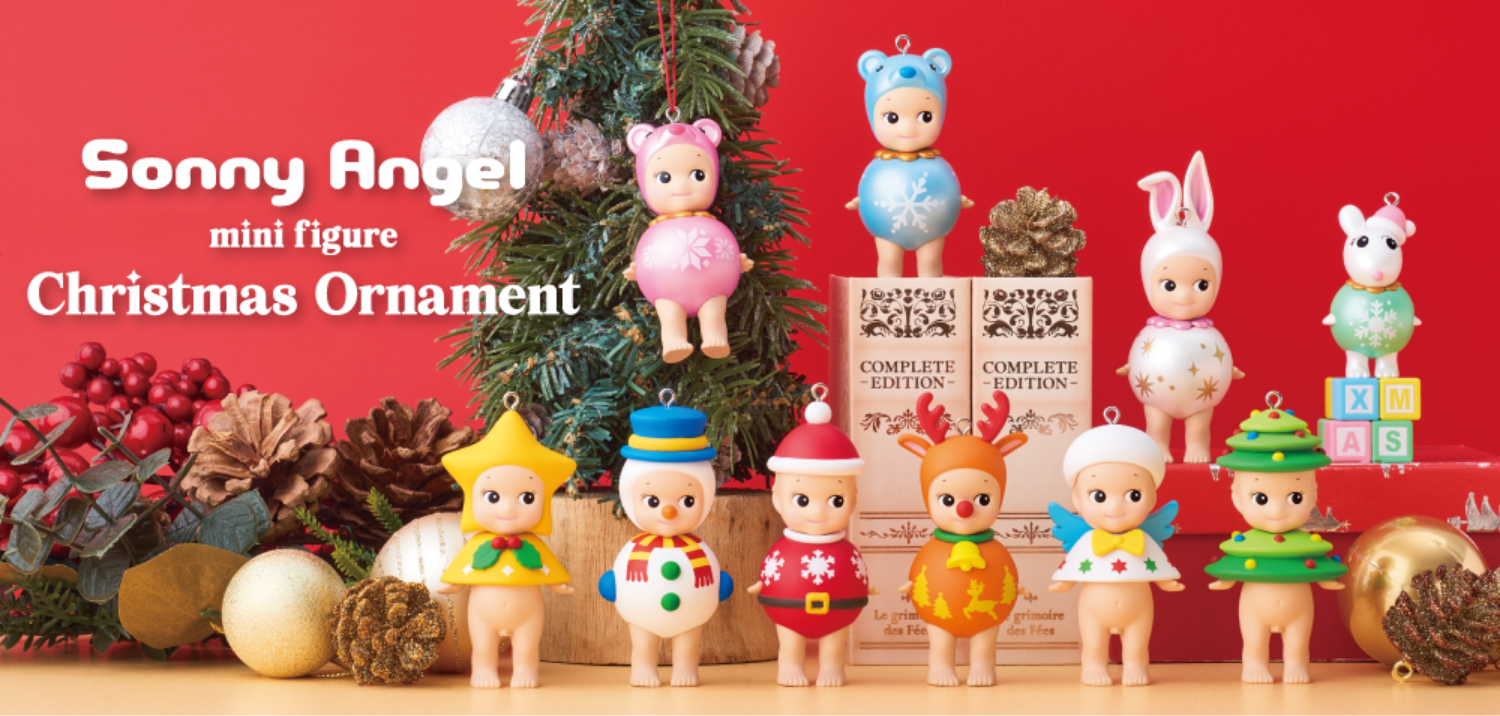 This year's Christmas series can also be enjoyed as an ornament. The design is inspired by wooden ornaments lined up in a warmly lit Christmas market. Decorate your Christmas tree or your room with Sonny Angel to bring a little warmth and comfort to the dark, cold winter. Spend this winter colorfully and happily with Sonny Angel!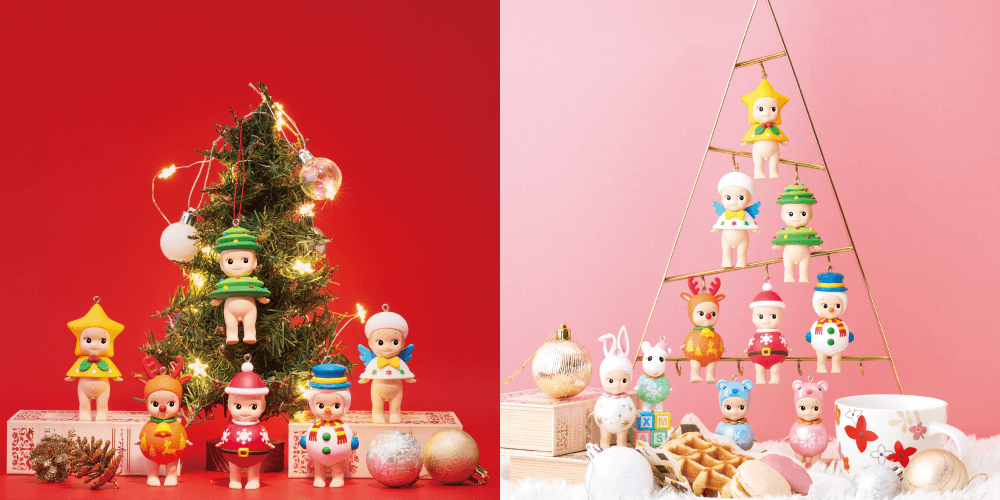 Of course, you can enjoy Sonny Angel Christmas figures like conventional mini figures – standing side by side in your collection. If you hang them on your tree, colorful Sonny Angels will add brightness to your Christmas celebrations.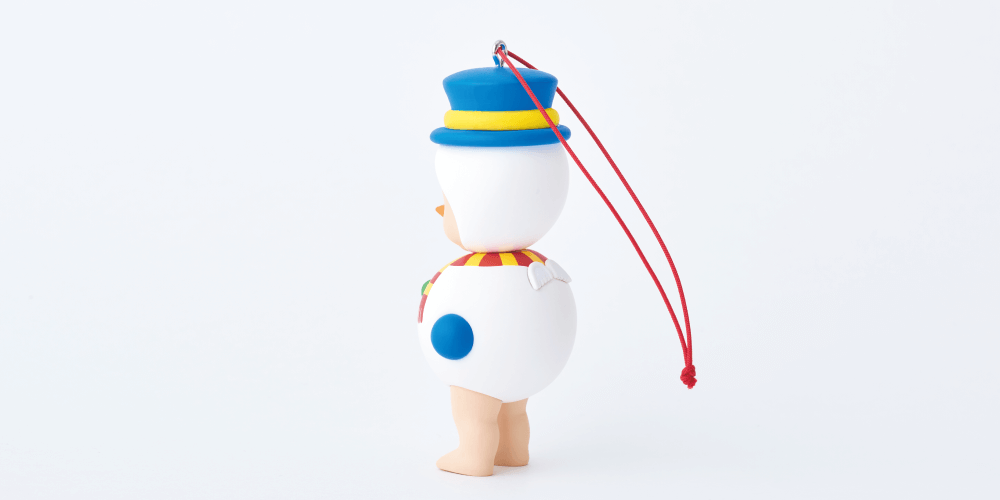 All mini figures are pre-strung. Ready to be displayed as an ornament.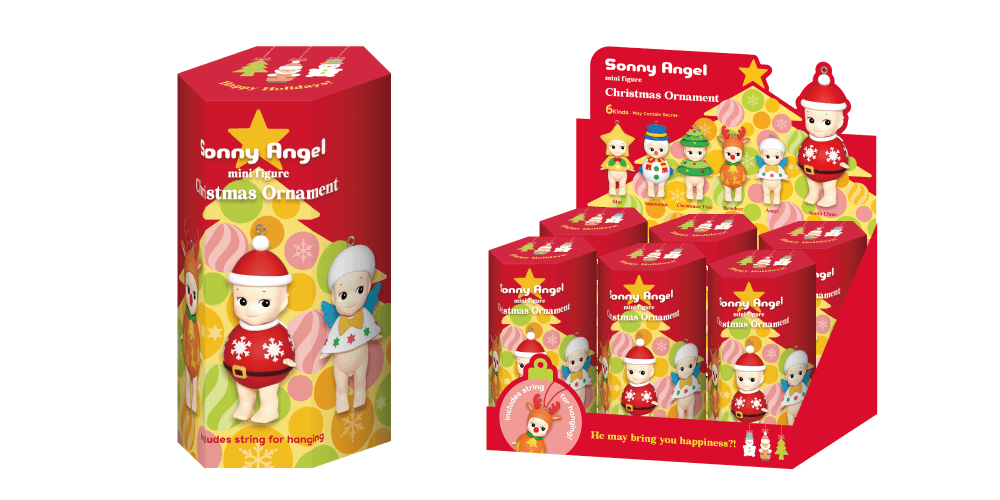 There are 6 types of figures + 4 secrets for a total of 10 types. Half the fun is finding out which Sonny Angel you will meet when you open the package.
■『Sonny Angel mini figure Christmas Ornament』 Line up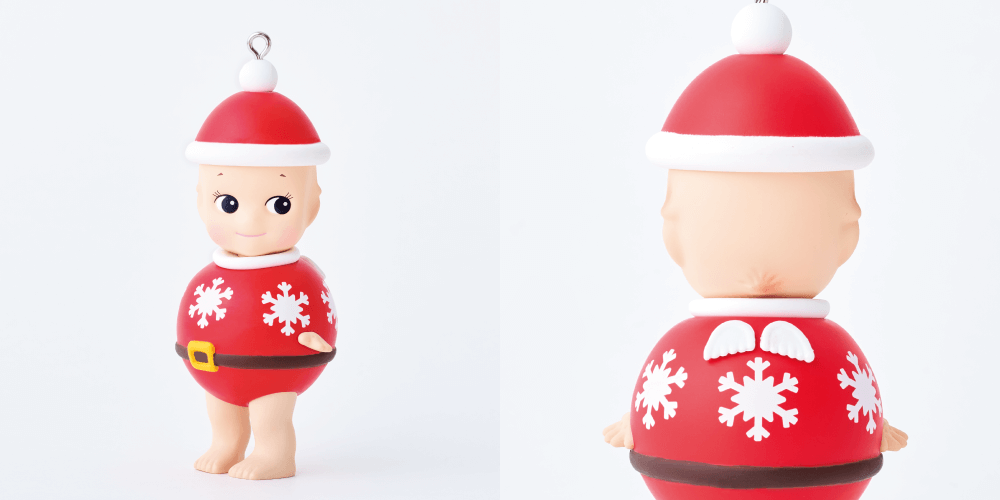 Santa Claus
Santa Claus with snowflake design. This is a classic ornament that instantly evokes the spirit of Christmas stories.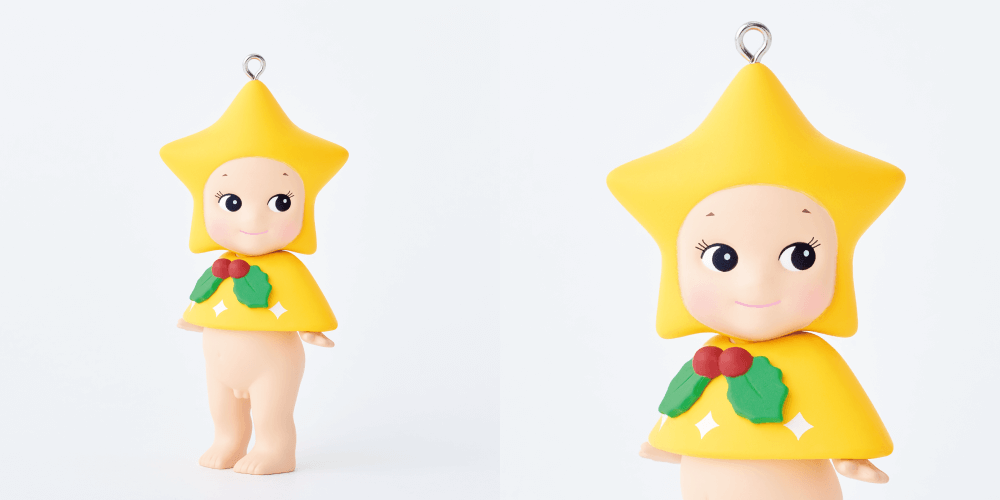 Star
The star ornament symbolizes the Star of Bethlehem and hope for humanity. It will guide you to a Merry Christmas.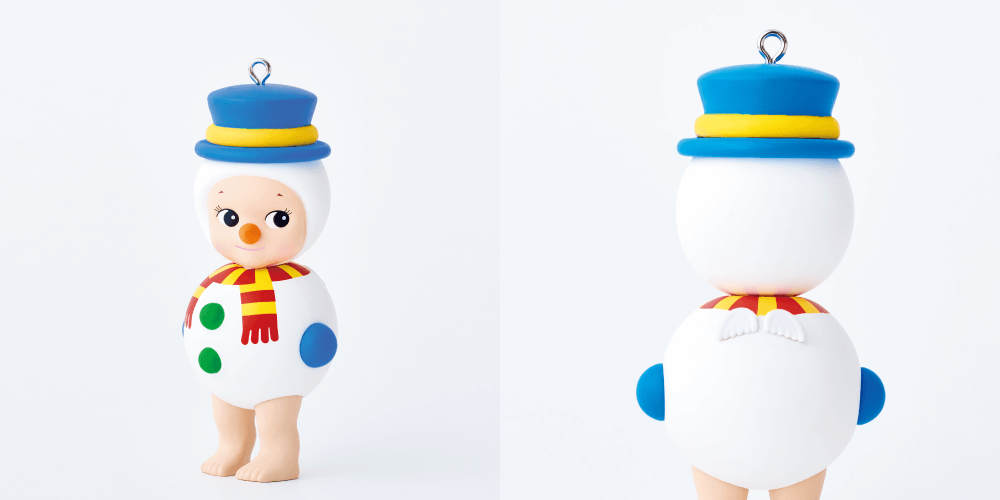 Snowman
The snowman wears a fashionable hat, scarf, and gloves. His carrot nose is so charming.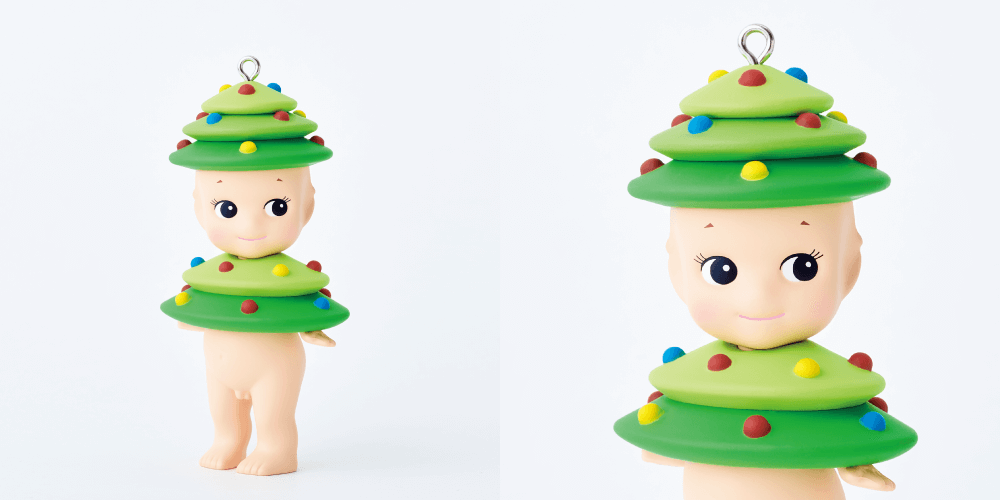 Christmas Tree
The cute little Christmas tree is decorated with ornaments. If you don't have a tree in your home, let Sonny Angel be your tree.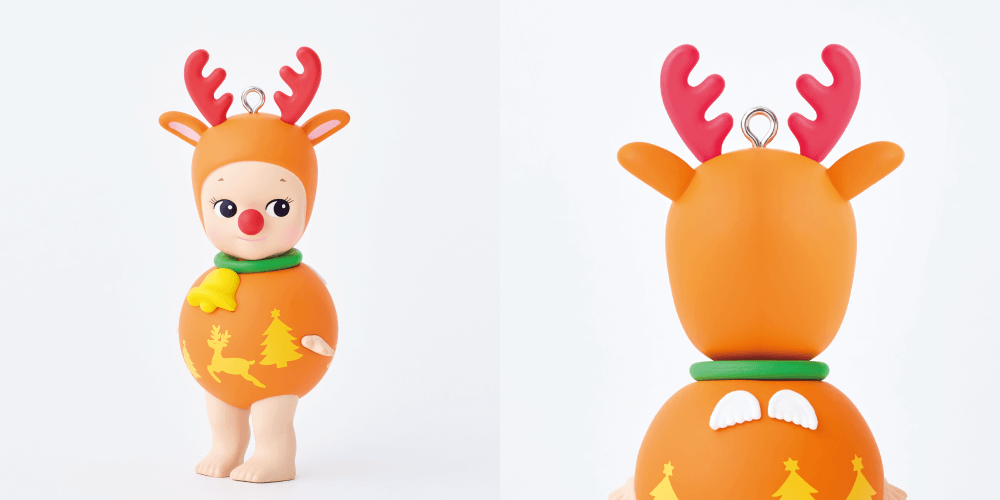 Reindeer
This reindeer features large antlers and a bell around his neck. The antlers are 2-dimensional to represent wooden ornaments.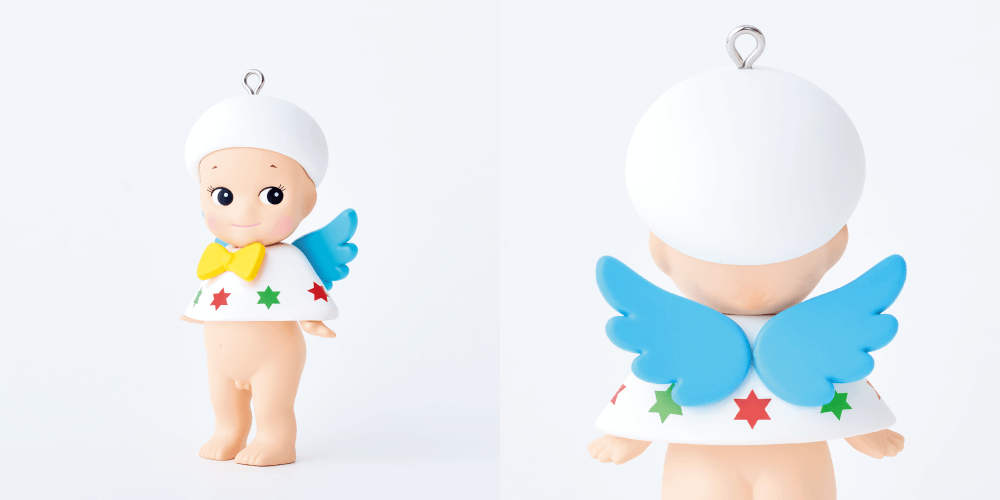 Angel
Wearing a beret and robe, this angel sprouts large wings. The yellow bow tie beautifully accents his red and green stars.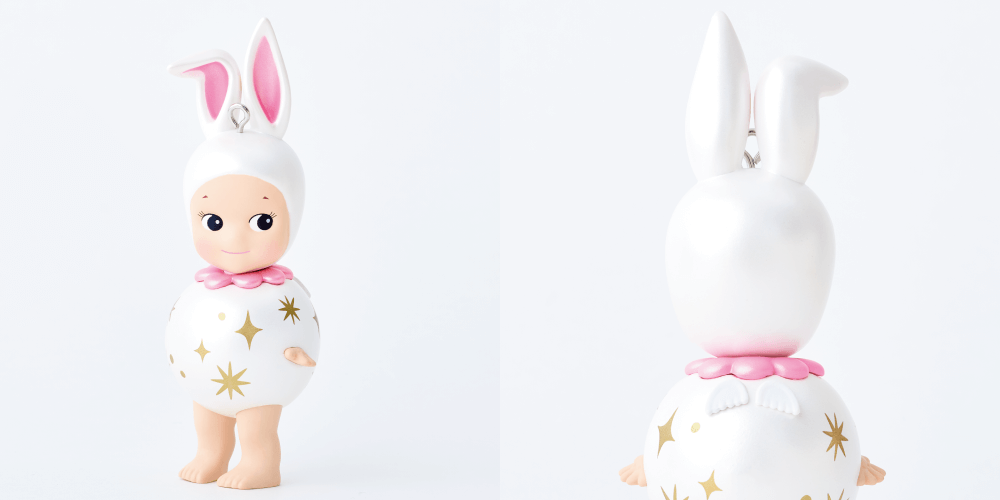 Rabbit ※Secret
The pearlized white rabbit shines brilliantly as if covered in white powdery snow.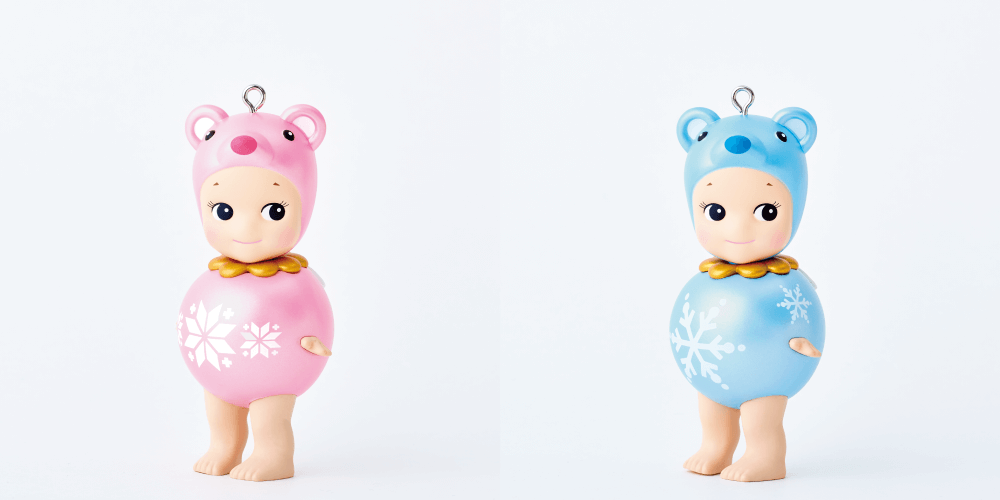 (Left)Pink Bear(Right)Blue Bear ※Secret
Pink and blue bears sparkle like pearls. The golden color of each collar is elegant and each will be a gorgeous addition to your Christmas tree.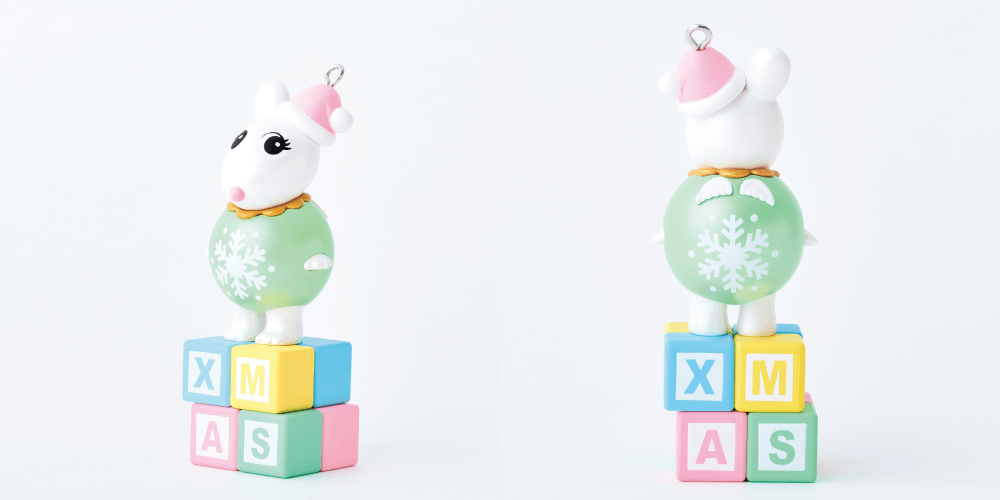 Robby Angel ※Secret
The Robby Angel figure/ornament is wearing a pearlized green ball costume. He stands on a pedestal (separate part) which resembles toy blocks.
Sonny Angel mini figure Christmas Ornament will be released on the 4th November, 2022.
※Release dates vary by country.
※Secret means a figure that has a lower appearance rate than regular figures.
※Please note : Release date and product specifications may be changed, postponed or canceled without notice.