Color Garden
Her use of colorful paints and pens produce a popping effect.
The subtly cute coral pink body is embossed with flowers drawn using a dot technique. The vivid colors are sure to brighten your room.
The gardener Sonny Angel is sowing seeds of plants gathered from all around the world.
If you carefully gaze at the patterns, what looks like a delicious-looking piece of fruit at first may appear like a rafflesia or even a cactus at another time. We hope you enjoy the mysterious garden with a adorable qualities and a wild side.
Future City
This Sonny Angel has a cyber-futuristic look. Coloring the figure was a thrilling, enjoyable experience from start to finish.
Each section of the body is separated by different vivid colors and a fluorescent touch that represents a bustling, neon-lit city.
The freeform expression of dotted patterns and line drawings found across the entire figure symbolize a fancy culture, a complex, intertwining network of roads, and the frequent coming and going of people in a bustling hub.
We hope it can be a source of energy and optimism on days when you're worn out from the daily grind. One of the notable touches are the two hearts drawn onto the wings.
back to artist list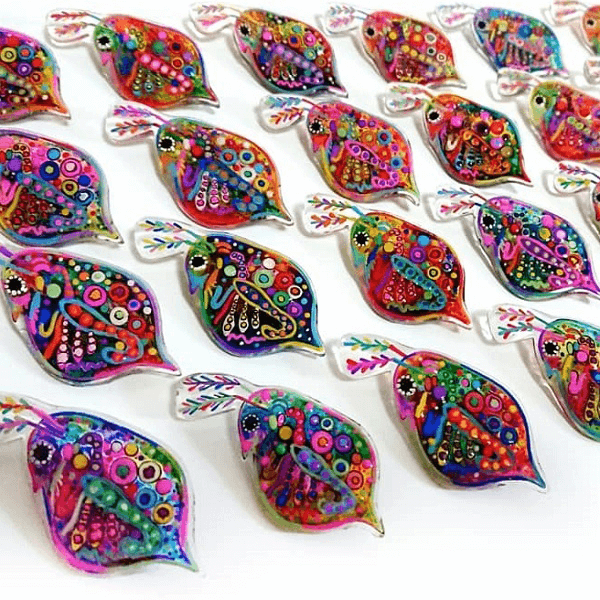 ayano katayama
Born in 1987.
She likes to draw inspiration from the natural, beautiful forms of nature in his works., and is currently absorbed in the unique shapes of "microorganisms". She likes to employ delicate, fine touches and vibrant shading using paints and pens to create works that include one-of-a-kind custom brooches.