New Release: Sonny Angel Christmas Series!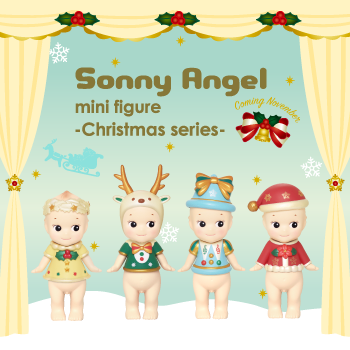 Enjoy classic Christmas style with timeless Sonny Angel!
The 2018 Sonny Angel Christmas series was inspired by traditional Christmas cards and antique picture books.
Classic Christmas colors make Sonny Angel reminiscent of Christmases past.
Gold and pearl painted Christmas tree decorations are elegant and festive.
■Classic designs with traditional Christmas motifs
◇Classic Santa
A large sleigh bell is attached to his hat. The poinsettia on his chest is for good luck.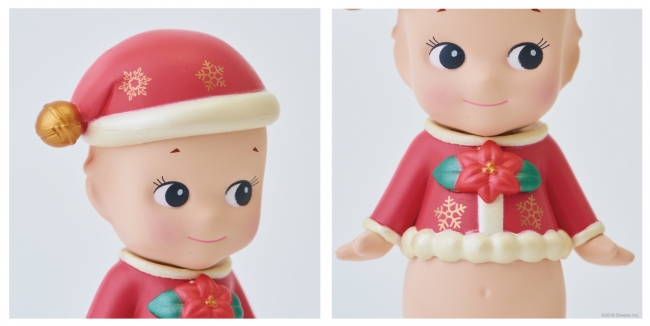 ◇Classic Reindeer
His fluffy collar recalls the fur on a reindeer's neck.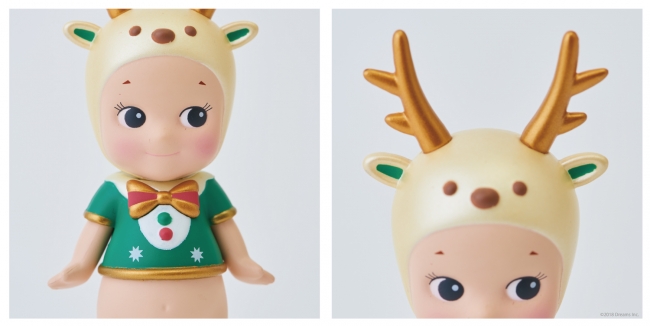 ◇Church Bell
The hat with large ribbon and the decorations on his clothes were inspired by church bells.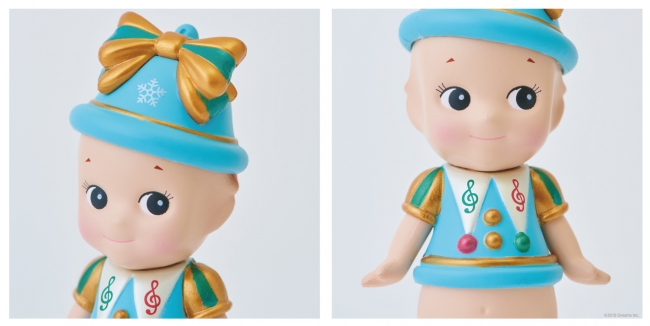 ◇Christmas Angel
The crown of stars and holly leaves symbolize a holy night. Holly leaves and berries on the chest adds more holiday charm.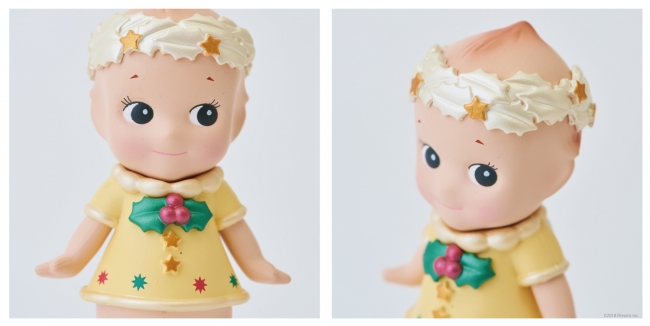 To be released on November 15th, 2018 (JST).
* As for the release and specification of the product, it may be changed, postponed or canceled due to various circumstances. Please note.
The first Sonny Angell workshop in Malaysia! Special trainer will join!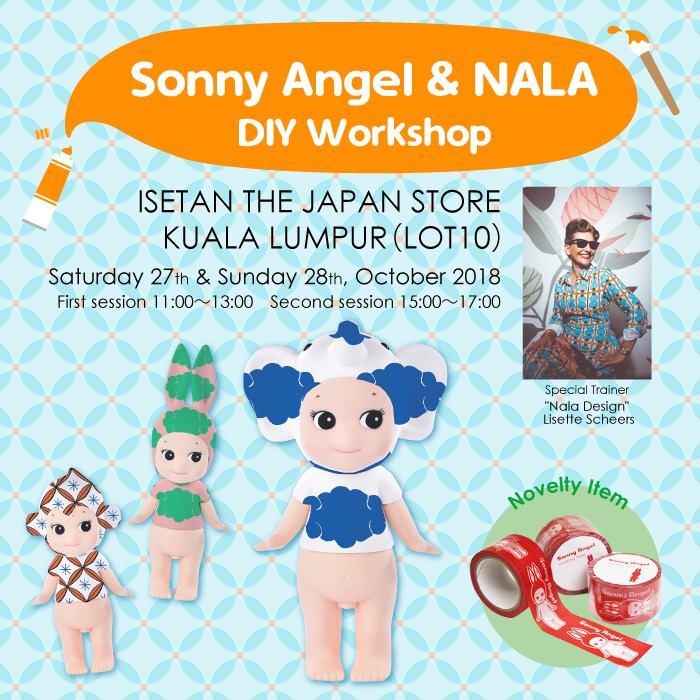 Sonny Angel workshop will be held for first time in Malaysia!
Lisette Scheers, from Nala Design, will be invited as a special trainer and join! Event will be held as the following schedule.
■Schedule
October 27th, 2018 11:00~13:00/15:00~17:00
October 28th, 2018 11:00~13:00/15:00~17:00
(Total of 4 lessons, 2 hours each time.)
■Place
ISETAN THE JAPAN STORE KUALA LUMPUR (LOT10) 1F:The Studio
■Trainer
"Nala Design" Lisette Scheers
■Participation fee
RM100
■The number of participants
Up to 12 people for each time, 48 people in total.
(Depending on the reservation situation, It is possible to join without reservation.)
Sonny Angel masking tape and Nala Design goods will be handed as a gift to participants.
For more details please contct below.
ISETAN The Japan Store I club service counter in 3F (+60-3-2141-7777)
Nala Design HP:http://naladesigns.com
Nala Design is a lifestyle brand that specializes in pattern design.
Everything is illustrated by hand and all the designs and colors encapsulate the diversity of South East-Asia.
Sonny Angel Official Website has refined!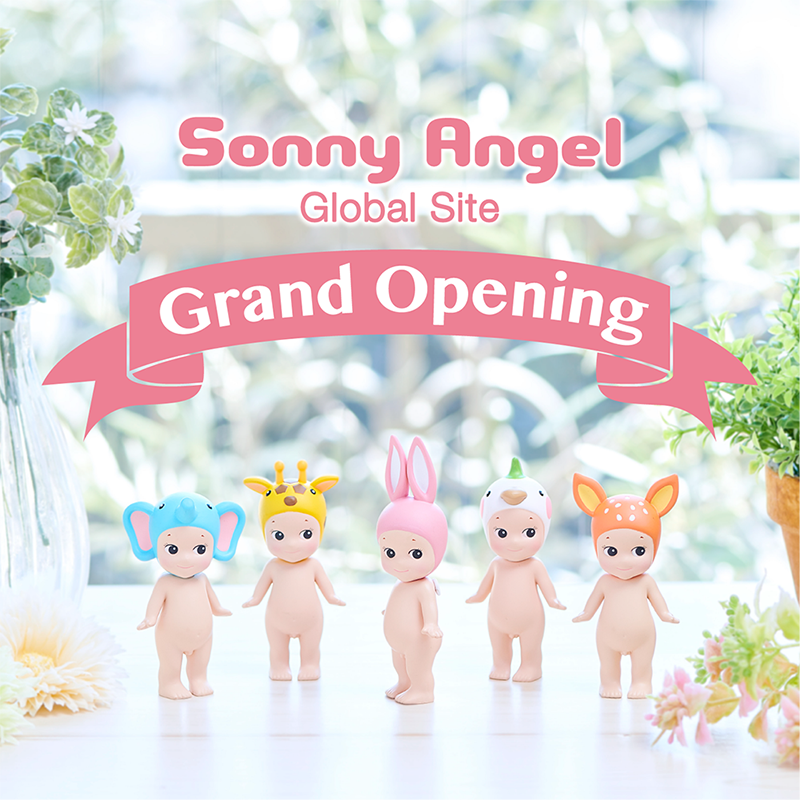 Sonny Angel Official Website has refined!
Along with refined regular series mini figures, our official website has refined based on the concept "small difference, more happiness.".
Official website will make all of us smile and to add a little fun to our lives, just like Sonny Angel!
Enjoy various expressions that Sonny Angel will show along with updates of seasons & new information.
Thank you for your sincere support.
Sonny Angel Official Store Taiwan 10/17(WED)OPEN!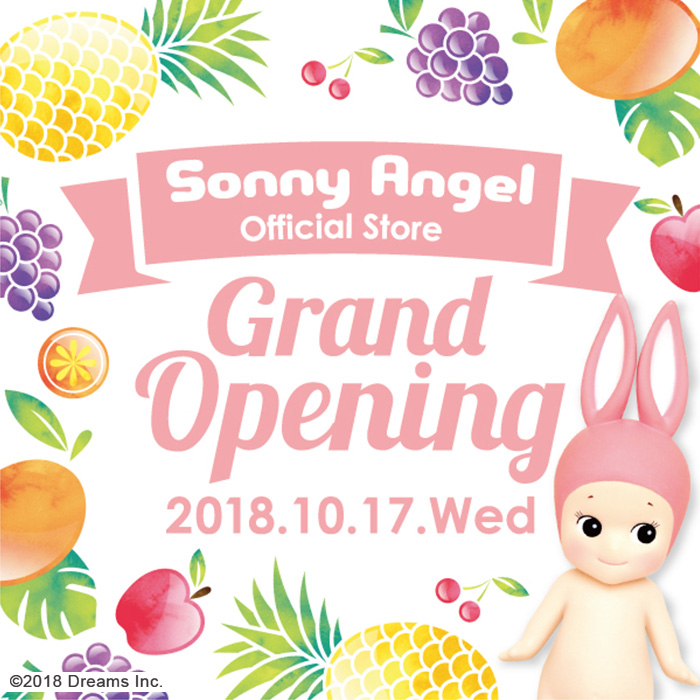 Taiwan's first official store is coming!
October 17 (Wed), Sonny Angel Official Store Taiwan will open on ATT 4 FUN B1!
Before opening, Sonny Angel photo spot has appeared at ATT 4 FUN entrance! Take a picture together and share it to your friends on facebook! We are holding a campaign which winners get a nice prize!
Sonny Angel Official Store Taiwan facebook page is here≫
To give everyone more smile and healing, Sony Angel will "refine"!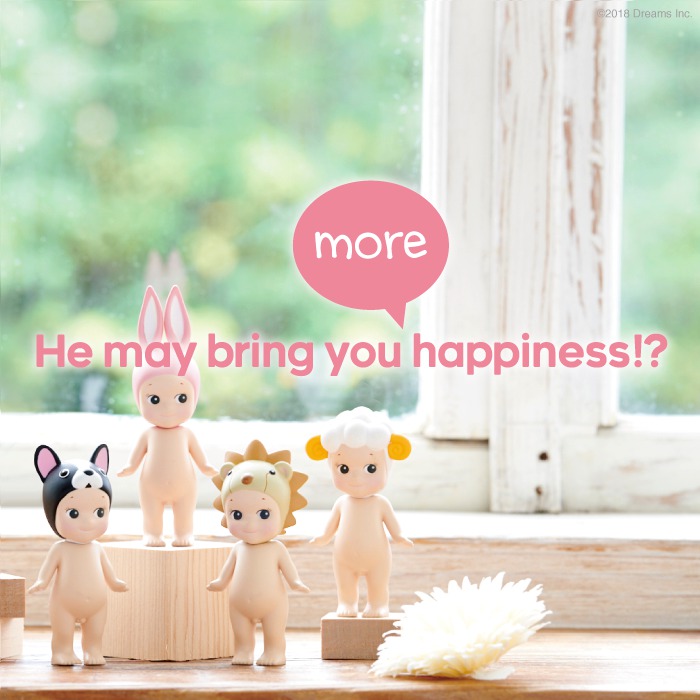 "Small difference, more happiness."
For those who already enjoy Sony Angel, I hope more people will be happy! The Sony Angel regular series has refined. Initially, we will refine Sonny Angel Animal versions 1-4.
In the "Healing forest of Sonny Angel in Shanghai" event which started on September 21,it's worldwide first be on sale! Artist collection workshop and Sonny Angel exhibition are there also! Please come to enjoy!
[ Refine Sonny Angel Animal versions 1-4 on sale date ]
On sale from October 1, 2018. (Date may differ in each regions) Detailed information will be notified at each country's SNS.
New Release: Sonny Angel Artist Collection -My Sweet Honey-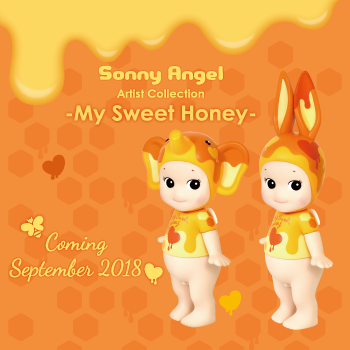 New so sweet honey covered Sonny Angel!

13th Artist Collection's design concept is "Angel boy is my one & only steady."! Honey design stands for "Sweet" & "Steady", so sweet and adorable!

Expected to be released on September 13th, 2018 (JST).

Check it out at our Sonny Angel Store >>
Special Present Campaign for Halloween Series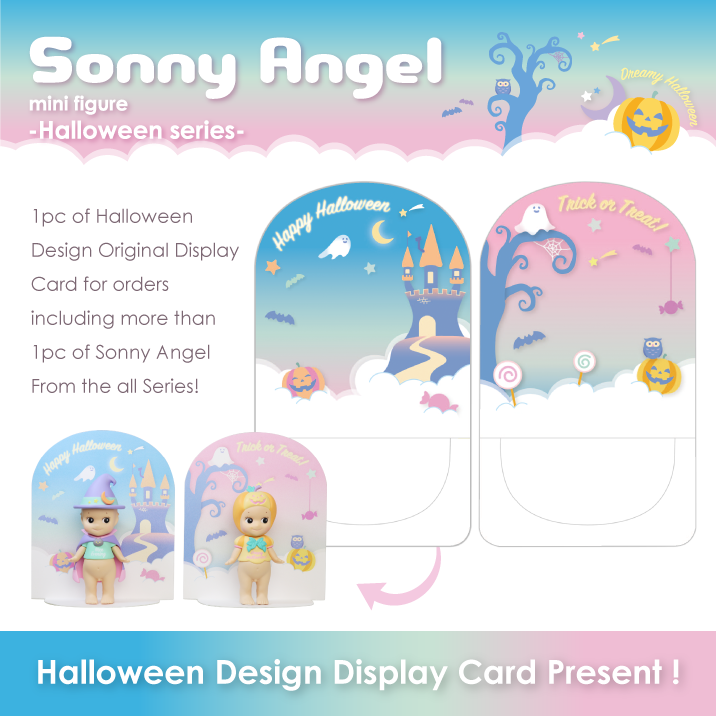 1pc of Halloween Design Original Display Card for orders including more than 1pc of Sonny Angel From the all Series.(September 13th~)
* Only 1 card will be included per 1 order.
* Available only while present stocks last.
* Campaign also applies to preorder at our online Japanese Sonny Angel Store.
We will distribute at the online store(Japan) and other stores handled by each country. About stores, please contact to SA official of each nation.
New Release: Sonny Angel Halloween Series!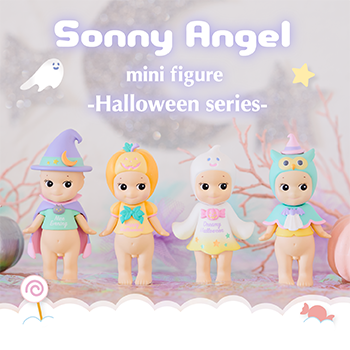 Dreamy color "Yume Kawaii" Halloween!
This year's Halloween series' theme is "Dreamy Halloween", designed fully with pastel colors.
Excite the room with Halloween mood as an interior, and as well you can enjoy the "Yume Kawaii" Halloween party decorating together with sweets.
Expected to be released on September 13th, 2018 (JST).
Check it out at our Sonny Angel Store >>
Sonny Angel Beach Campaign Winners!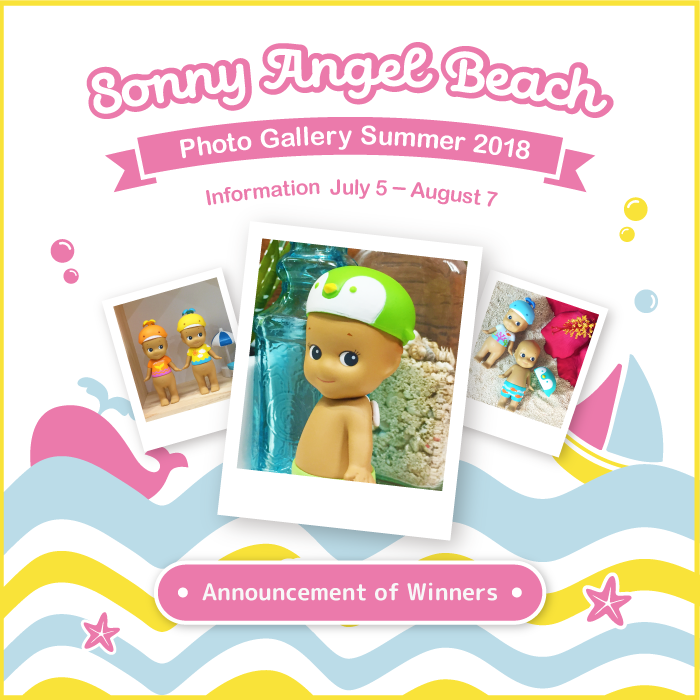 We'll now announce the winners!
Thank you all for participating the "Sonny Angel Beach" photo contest campaign. From so many wonderful posts, we fairly elected the winners.
Hurry to "Sonny Angel Beach" special page to check the winner's photos!
Sonny Angel Shanghai event is coming soon!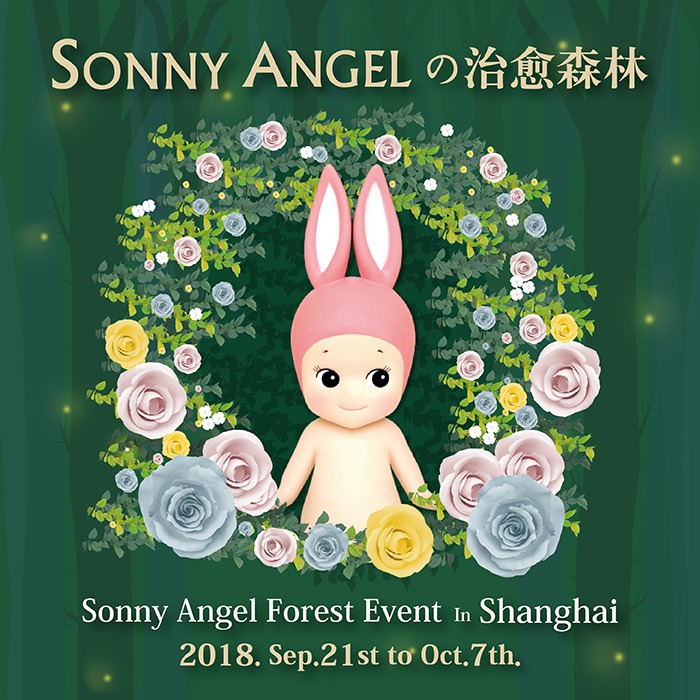 Sonny Angel Shanghai Forest Event is going to launch!
Shanghai event special figure series will meet you in the event starting from Sep.21st.(Fri.)
In addition, you can enjoy the Artist Collection DIY workshop on the scene.
It is also a great opportunity to see the rare figures, catch this chance!
For more details>>www.sonnyangelstore.cn