Introducing "Sonny Angel HIPPERS", a figure that decorates your items! Pre-sale will begin at the "POP UP STORE" to be held at Shibuya Scramble Square!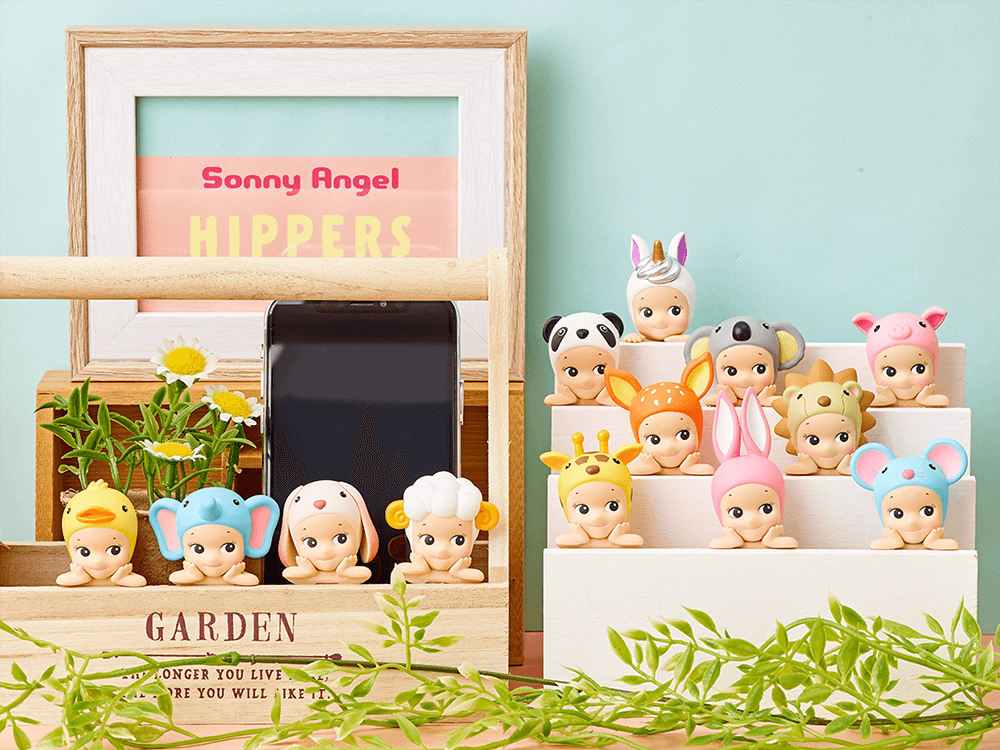 A new figure series, "HIPPERS" has arrived from Sonny Angel!
Hippers are a completely new decorative figure that can be attached to a computer or photo frame.
When attached to your items, Hippers will gently look after you.

The lineup includes 12 figures + secret Sonny Angels from our animal series.
"HIPPERS" feature a cute behind, adorable poses and warm smiles.

Hippers can be attached to mobile devices such as smartphones, to personal computers and small items around your desk such as pen stands and photo frames. No matter where you choose to put your Hipper, it will bring delight to your daily life.
* The adhesive sticker attached to the figure can be used repeatedly by moistening it with water.
* Scheduled to be released in advance from 8/13 (Friday) at "Sonny Angel POP UP STORE".Please note: Release date and product specifications may be changed, postponed or canceled without notice.
Overview of "Sonny Angel POP UP STORE"
▼Event Schedule
2021 August 12 (Thursday) – August 18 (Wednesday) 10:00 am – 9:00 pm
* Please note:Operating hours are subject to as a result of the issuance of a state of emergency.
Please check the Shibuya Scramble Square website for the latest information.
▼Location
5th Floor Event Stage 5B "SHIBUYA SCRAMBLE SQUARE"
2-24-12, Shibuya, Shibuya-ku, Tokyo
Entry Free
In accordance with coronavirus safety measures, we will be limiting the number of people admitted to the shop during busy hours.
We would like to ask that you please wear a mask while at the exhibit.
For Details 「POP UP STORE」>>https://www.sonnyangel.com/en/artist-correction2021/
※Detailed product information and release schedules in each country will be announced at a later date on the "Sonny Angel Official Site".